In:
It appears Royal Caribbean will be the next cruise line that will vaccinate its crew members.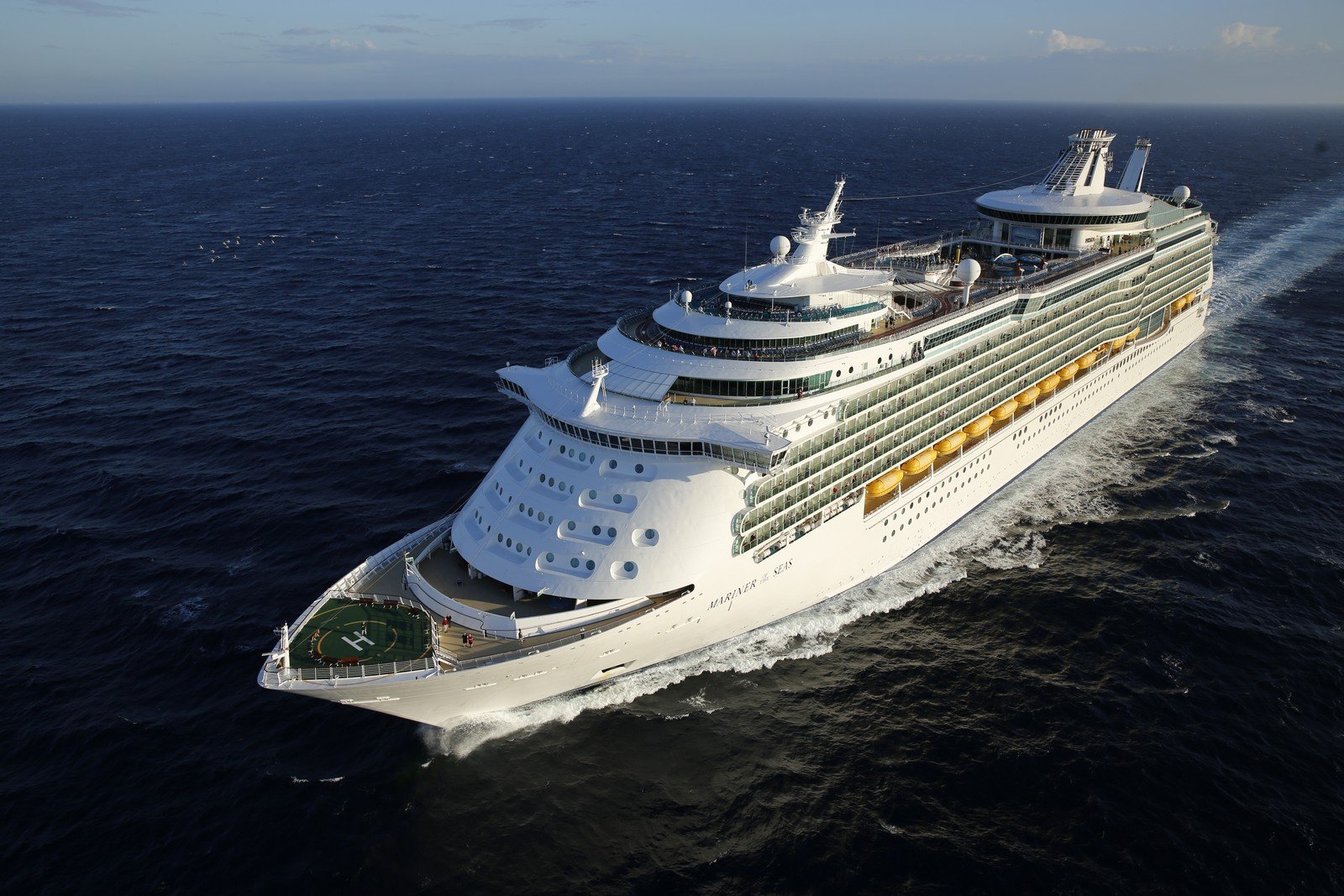 An email was sent to crew members to inform them that Royal Caribbean expects to vaccinate its crew once sailings restart.
RoyalCaribbeanBlog was able to confirm that emails had been sent to various crew members to inform them that vaccines would be required for them.
"So far, several vaccines have shown to be effective at preventing both mild and severe symptoms of COVID-19, and we intend to make them a key component of our healthy return to service," the email to crew members states.
"Therefore, we expect vaccinations will be required for our crew as part of our plan for your return to working on our ships."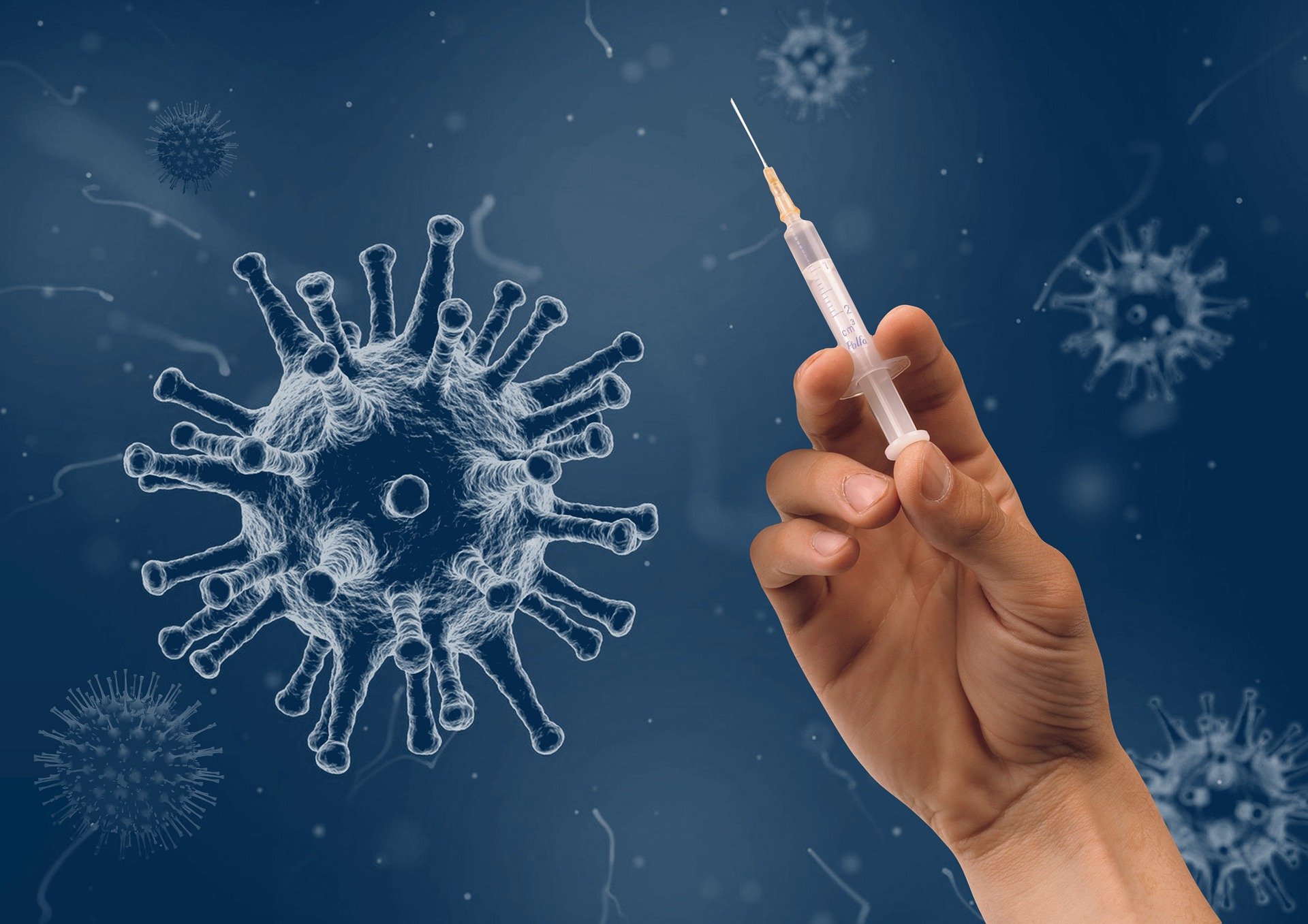 The cruise line does not yet know how or when the vaccine would be distributed to crew members, as it may depend on the country of residence, the timing of the next contract and whether the crew is already on board or traveling. 
Royal Caribbean's decision to vaccinate its crew members follows Norwegian Cruise Line Holdings Ltd. decision to do the same.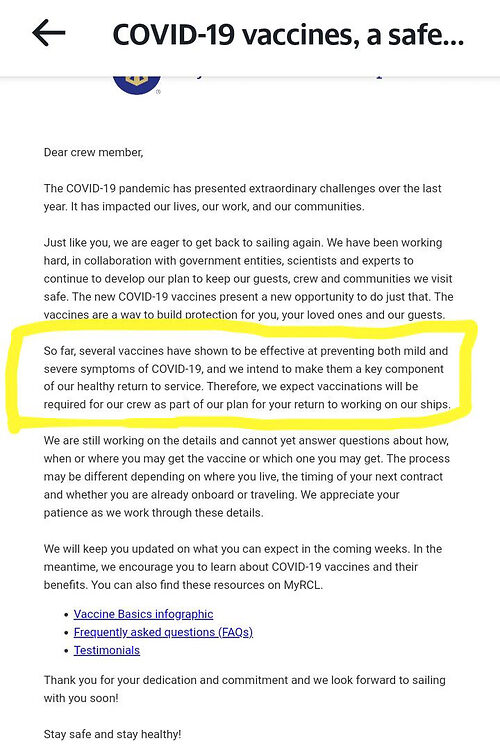 The email did not mention at all if guests would be required to get the vaccine.
The decision was originally reported by Crew-Center after they shared the contents of the email.
RoyalCaribbeanBlog reached out to the Royal Caribbean Group for confirmation that crew members will indeed be vaccinated. They shared this statement.
"We have been working in collaboration with government authorities, medical professionals and experts to continue to develop our plan to keep our guests, crew and communities we visit safe. The new COVID-19 vaccines present a new opportunity to do just that. The vaccines are a way to build protection for everyone involved and we continue to look into all options that will assist in keeping people safe. "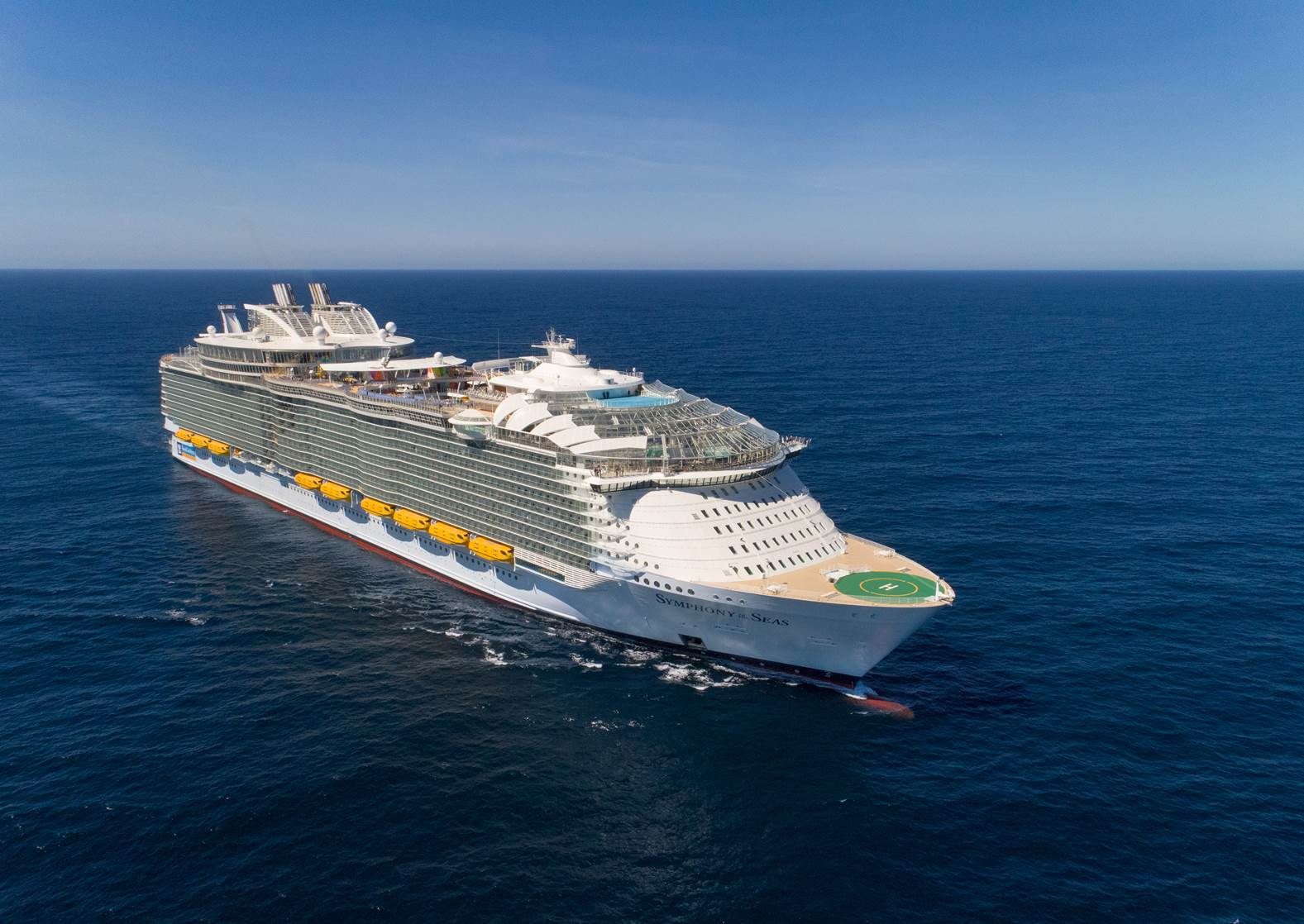 Whether or not guests will have to be vaccinated is a decision that Royal Caribbean will look to the Healthy Sail Panel to make.
Royal Caribbean Group Chairman and CEO Richard Fain shared a video update in January 2021 that a decision on that should be made "reasonably soon".
Mr. Fain's response put the decision on if requiring the vaccine is a good idea on the panel of experts so that the cruise line can make the best decision based on the panel's guidance.
"We have the experts and we'll let them guide us."
Reader opinions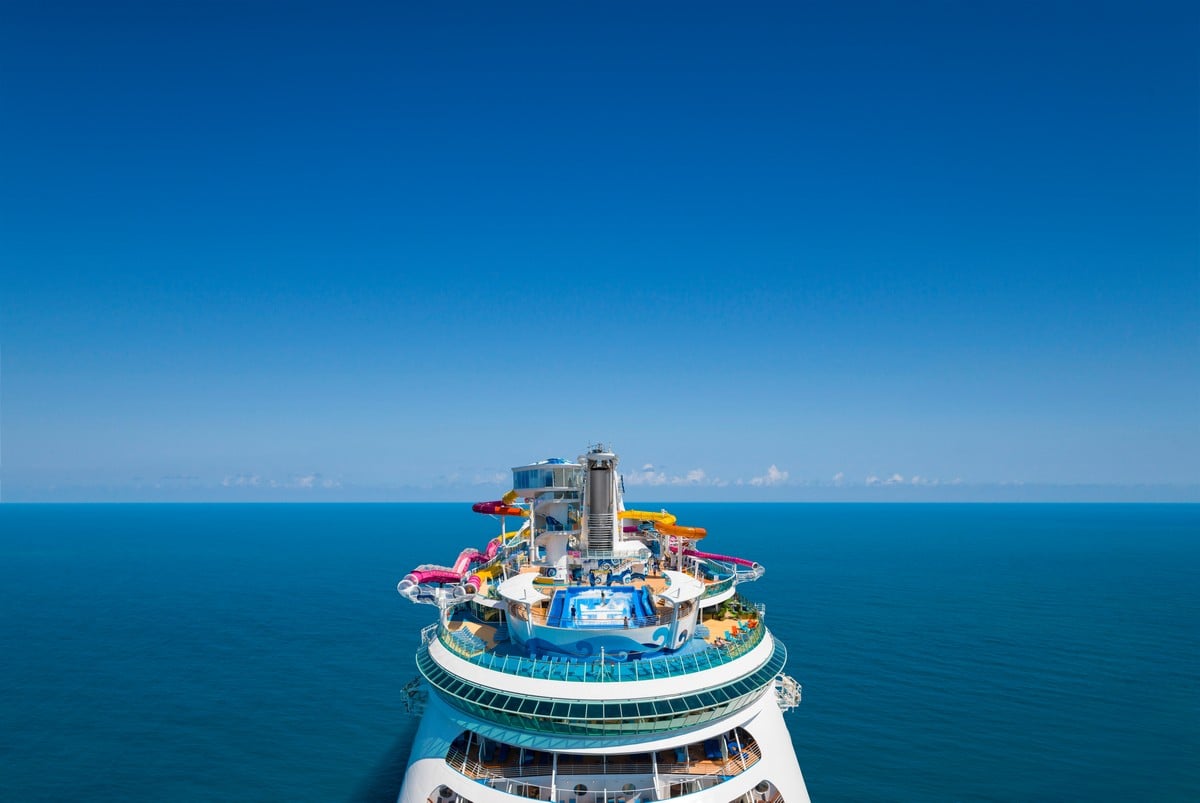 RoyalCaribbeanBlog readers have already begun sharing their opinions on the crew being vaccinated on our message boards.
Twangster wrote, "No surprise really.  Personally I think they'll leave guest requirements to public health agencies but ultimately vaccines will be required."
"I can see many countries around the world establishing a vaccine requirement for international visitors.  Pick a popular ship destination.  If this vaccine requirement becomes real even for one stop of a cruise itinerary that will mean guests and crew are required to be vaccinated. "
Monctonguy thinks this is part of many changes the world will undergo, "Vaccine cards/passport will be the norm in the next couple years for flying, cruising, hotels stays concert events."