In:
Happy July 4th and Canada Day to everyone out in blog land! Many of you are enjoying a relaxing and long weekend, and I hope this week's round up of all the Royal Caribbean news makes it even better!
Royal Caribbean announced this week it has cancelled all of the inaugural Odyssey of the Seas sailings between November 2020 and April 2021.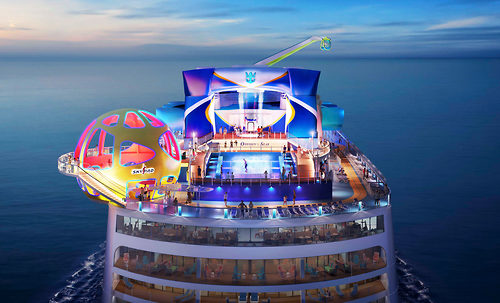 Odyssey's sailings were cancelled as a result of the current health crisis, issues at the shipyard, as well as Royal Caribbean's supply chain.
In addition to the cancelled sailings, Royal Caribbean also announced two other changes to Odyssey of the Seas.
First, the trapeze school will no longer be a feature of the SeaPlex.
Second, the age restrictions for the Sky Pad virtual trampoline experience will change: guests must be at least 7 years old to jump, and at least 13 years old to jump with a virtual reality headset.
Royal Caribbean News
Royal Caribbean Blog Podcast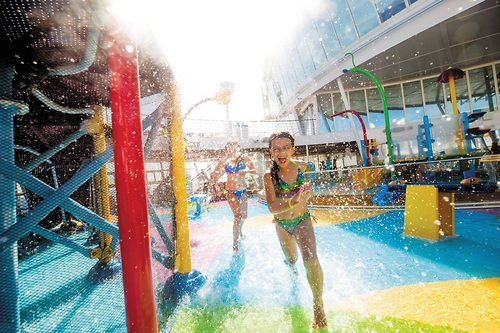 The 361st episode of the Royal Caribbean Blog Podcast is now available, which debates if you should take your kids out of school to go on a cruise.
Lisa and Matt talk about the important considerations families should consider before pulling kids out of school for a cruise, and what steps they can take to make the process as easy on everyone as possible.
Please feel free to subscribe via iTunes or RSS, and head over to rate and review the podcast on iTunes if you can! 
There will be a buffet on Royal Caribbean ships when cruises resume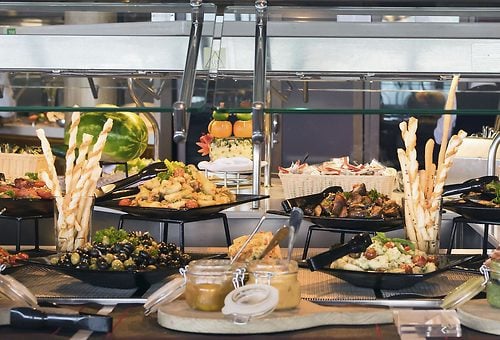 Among the many chances Royal Caribbean could take once cruises resume, one of them is if the buffet onboard will still be available.
Royal Caribbean's head of food and beverage has confirmed that there will indeed be a buffet option onboard, but with a few tweaks.
Linken D'Souza spoke to travel agents about what will happen to the Windjammer, and was very clear that the buffet will be available onboard.
"We will absolutely have a Windjammer with all of your favorites in a very similar fashion to what you've had previously and maybe some different service steps to ensure healthy service."