In:
Many cruise fans have been wondering what Royal Caribbean's plan will be for keeping guests healthy while onboard their ships, including what the fate of the Windjammer buffet will be.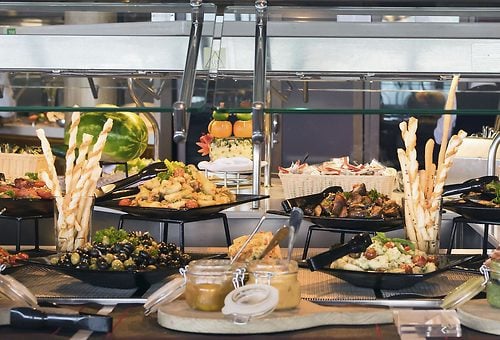 It seems we have a definitive answer from the head of Royal Caribbean's food and beverage: there will be a buffet.
Royal Caribbean Global Vice President Culinary, Dining & Beverage, Linken D'Souza, spoke on the fate of the buffet in a webinar question and answer with travel agents on Wednesday and confirmed the buffet will remain.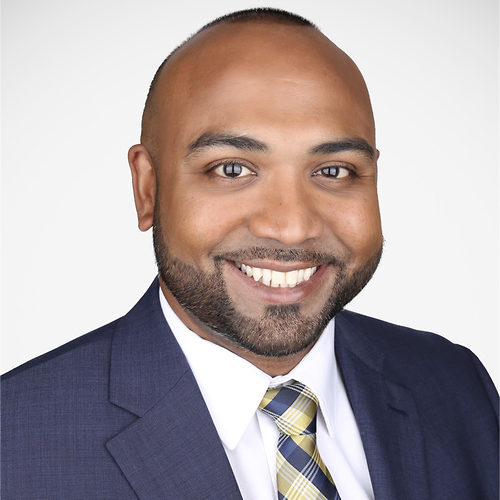 Mr. D'Souza was asked about if there will be a buffet on Royal Caribbean's ships, and while Royal Caribbean has not divulged its plans for which policies and changes will be made onboard its cruise ships, he was able to dispel rumors and concerns surrounding what will happen to the buffet.
"Windjammer is one of my favorite spots, and we will continue to have a buffet at Royal Caribbean. We have worked through a variety of different scenarios, from employee service to individual portions to individual tongs for self-service, to finger koozies that you can pick up hot dishes with that can be washed and sanitized. So we continue to work through a lot of the details."
"But rest assured, the buffet will exist. There may be some small modifications that allow us to ensure that we have a really great, healthy return to service. But your favorites and what you're used to at the Windjammer will still be there."
"So I'll I'll put that to rest. We will absolutely have a Windjammer with all of your favorites in a very similar fashion to what you've had previously and maybe some different service steps to ensure healthy service."
Buffet indecision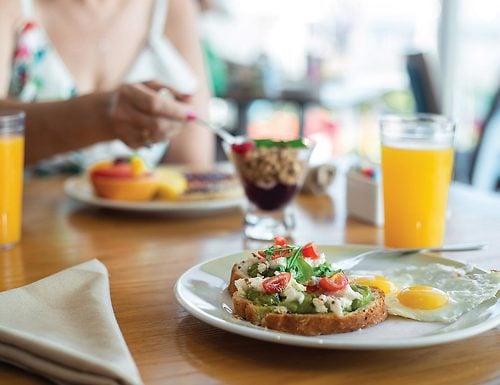 The origins of the idea that the Windjammer might go away started in May, when Royal Caribbean President and CEO Michael Bayley mentioned the cruise line was working on their plan to keep guests healthy and the buffet experience came up.
"I think in the beginning, there will not be a buffet in the beginning, that's how I see it. It depends again upon the timing. We will utilize the space, we will utilize the Windjammer, but in all probability it won't be a classical buffet. It will be something more akin to a restaurant."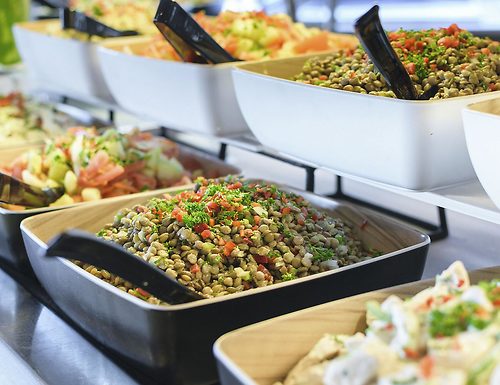 While Mr. Bayley did not say the Windjammer buffet was gone, it opened up the idea that significant change could occur. A week later, Royal Caribbean Cruises Ltd. Chairman and CEO Richard Fain had a different take on the buffet's fate.
"It doesn't mean that you don't have a buffet. I think it's very likely that you're not going to see that on land or sea."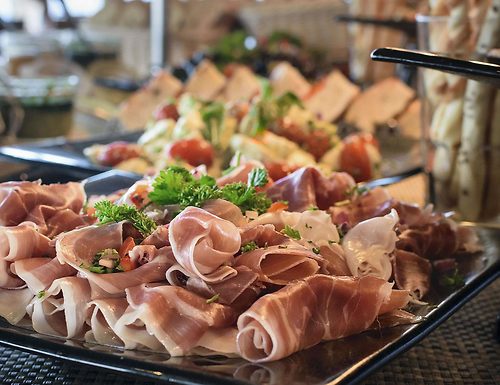 The changing nature of recommendations by health professionals, as well as the organic discussions Royal Caribbean has had internally likely caused the answer to change depending on the week.
With Mr. D'Souza's affirmation today, it appears guests will have a buffet experience to look forward to once cruising resumes.
Not just Royal Caribbean with buffets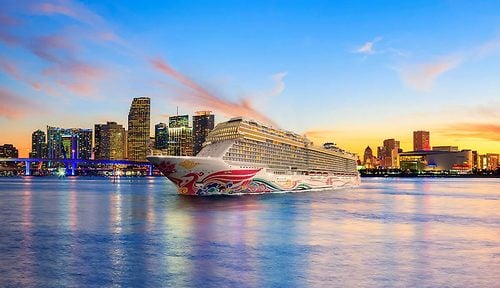 If the idea of a buffet remaining on a cruise ship when cruises resume sounds odd, other cruise lines are keeping theirs as well.
When Norwegian Cruise Line announced their new policies for guests, they indicated buffets and beverage stations will be full service with staff available to serve guests.
Bahamas Paradise Cruise Line announced while self-service buffet stations have been suspended, all food and beverage will be served by crew members wearing face masks, hats, aprons, and gloves.