In:
Hope you had a great week (maybe one week closer to your next Royal Caribbean cruise?) and you had a chance to keep up with what's new with Royal Caribbean this week. But if not, here's a roundup of this week's news.
The big news this week was Royal Caribbean's Harmony of the Seas had its first media preview of its progress at STX France shipyard.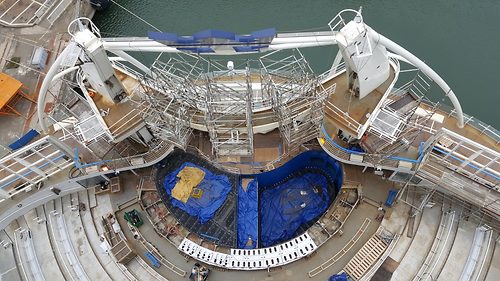 Harmony of the Seas is set to debut in a few months, and members of the European media were allowed to check out her progress and the result was a lot of great photos of her inside and outside.
In addition, Royal Caribbean posted photos of the ship's progress and we saw a video of a computer simulation of what the Ultimate Abyss will look like.
There was a lot more Royal Caribbean news this week, so here is what else happened
Royal Caribbean News
99 Days of Harmony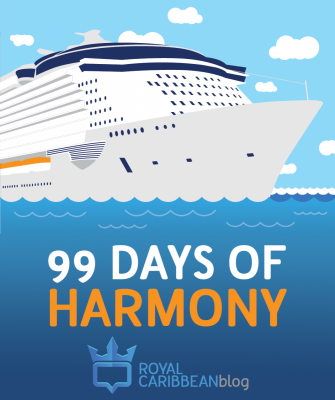 To celebrate the countdown until Royal Caribbean's Harmony of the Seas debuts, we kicked off a brand new blog series, 99 Days of Harmony, that looks at what makes this new ship so amazing.  
Each day we are posting a new blog post all about Harmony of the Seas, so here's what you might have missed this week.
Stay tuned to Royal Caribbean Blog each day for a brand new post all about Harmony of the Seas until she debuts (91 more days!).
Royal Caribbean Blog Podcast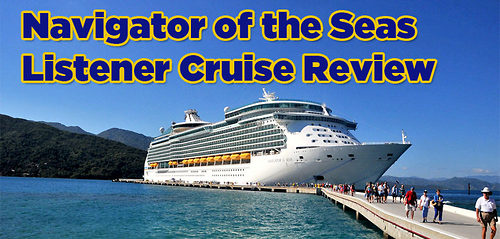 The 133rd episode of the Royal Caribbean Blog Podcast is now available and we're reviewing a podcast listener's recent cruise on Navigator of the Seas.
In this episode, Matt invites podcast listener Ethan to discuss his family's first Royal Caribbean cruise and why he chose to cruise on Royal Caribbean as well as why they picked Navigator of the Seas.
Please feel free to subscribe via iTunes or RSS, and head over to rate and review the podcast on iTunes if you can! We'd appreciate it.
Royal Caribbean Around the Internet
Travel Weekly reports the storm Anthem of the Seas hit was a "weather bomb".
Shermans Cruise offers a first look at Harmony of the Seas.
Cruise Hangout has a look at all the Ovation of the Seas float out videos.
CruiseFever has 10 reasons why you should take a Royal Caribbean cruise.