In:
The European Union released 49 pages of general guidance for cruise ships that could be applied once cruise lines resume cruises following the COVID-19 pandemic.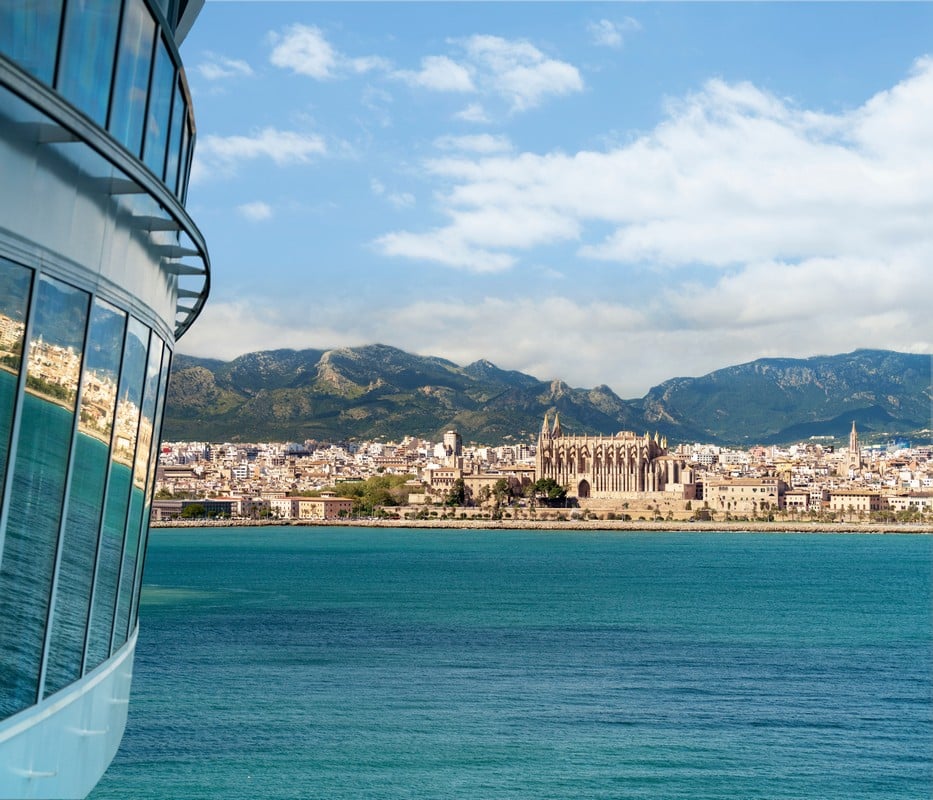 The guidance covers a variety of measures that seek to reduce the risk for introduction of COVID-19 onto the ship, transmission during cruise ship voyage, embarkation and disembarkation, and further provides options for preparedness to respond to potential COVID-19 cases among crew and guests.
It is important to note these recommendations by the European Union have not been approved or accepted by Royal Caribbean. These measures are a look at what policies are being proposed by health organizations.
Interestingly, 22 different Royal Caribbean Cruises Ltd. employees provided input in the formation of this policy, including a number of Senior Vice Presidents.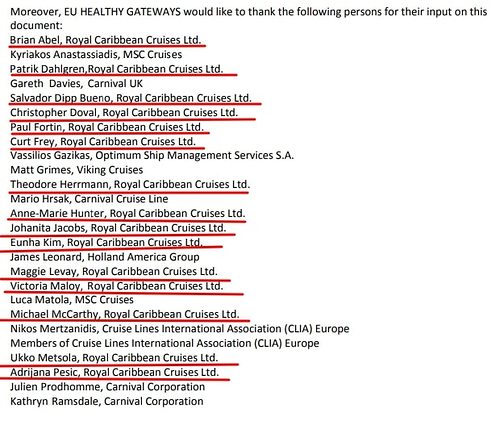 While there is a lot in this document, here are the major highlights.
Short sailings to start
This end-to-end plan also notes that it recommends cruise lines take a "gradual approach" to resuming cruise ship sailings.
Specifically, it recommends sailings between 3 to 7 nights in duration, and perhaps limit the number of port visits in the itinerary.
In addition, each country that is visited on a cruise should be evaluated for their capacity to accept possible or confirmed COVID-19 cases from cruise ships.
Forced social distancing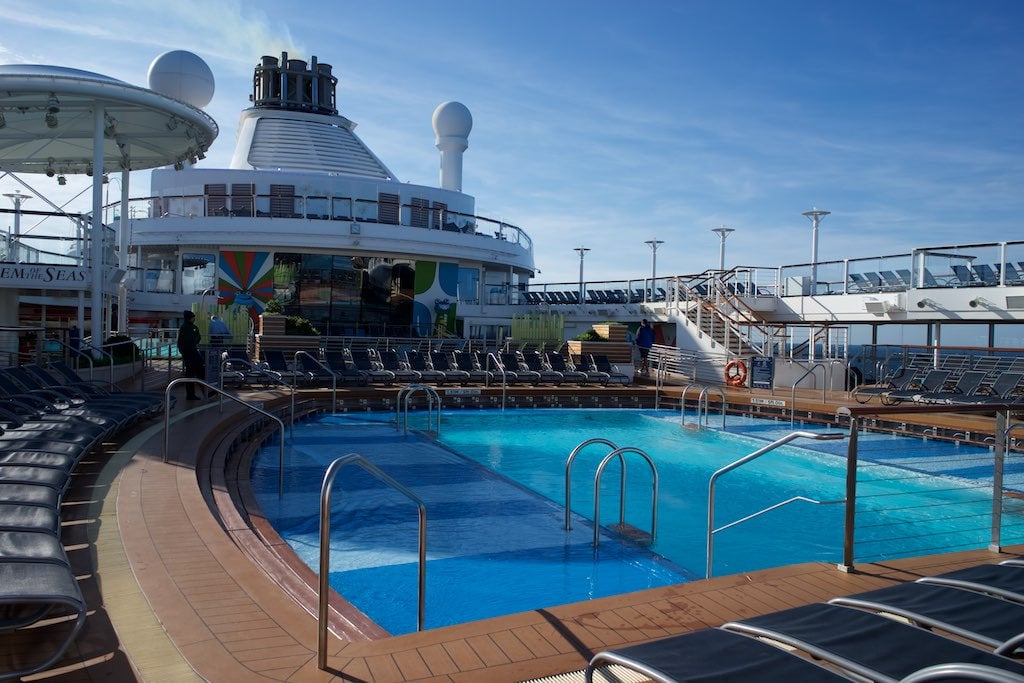 In order to make social distancing rules effective, the EU recommends reducing the number of guests and crew onboard.
Limiting the amount of people onboard allows measures related to physical distancing on board ships can be maintained, and that temporary isolation and quarantine of passengers and crew can take place individually in cabins. 
Physical distancing of at least 1.5 metres (5 feet) should be maintained at waiting areas and during boarding at transport stations, by adopting special markings and controlled entry measures.
A number of hygiene measures are recommended to be employed onboard: hand washing with soap and water or hand hygiene with alcohol based hand rub solution (containing at least 60% ethanol or 70% isopropanol), respiratory (coughing and sneezing) etiquette, disposal of used tissues, physical distancing (including the elimination of handshaking), use of face masks, avoiding touching the nose, eyes and mouth without previously washing hands (38) etc.;
Masks
The word "mask" appears 100 times in the document, and it encompasses using masks while onboard.
When physical distancing cannot be maintained, the use of face masks should be required.
Crew members are recommended to practice physical distancing and wear face masks.
If a passenger does not arrive with their own face mask, face masks could be made available for passengers at the terminal.
The document also recommends wearing masks in the following areas:
Interacting with other guests when closer than 5 feet apart
Embarkation
On buses
Walking/passing in narrow corridors on board
Casinos
Elevators
Excursions (countries that have rules about requiring them)
Visiting the medical facility on board
No indoor swimming pools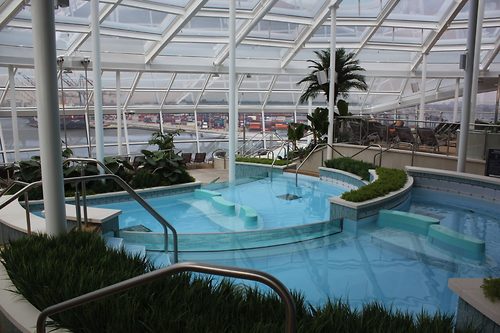 Indoor swimming pools are not recommended, but indoor pools that can be converted as outdoor pools (by lifting/removing roofs or walls) could be allowed.
Bathers should be strongly advised to shower before entering the pools. The cruise ship should provide all necessary items for showering (e.g. soap, shower gel, etc.).
Sunbeds, chairs and lounge chairs should be positioned so that they are at least 5 feet apart from each other.
In addition, the maximum number of guests in a pool should be limited, including in hot tubs.
Outbreak plan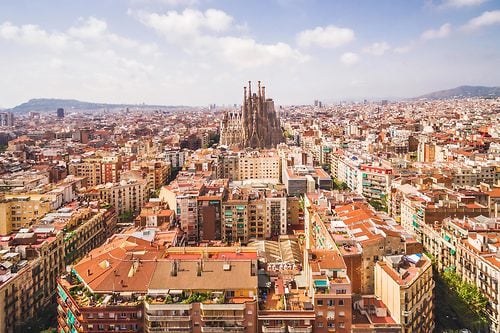 Each cruise ship operating in Europe must have a ship contingency plan/outbreak management plan.
The EU document outlines 11 parts to this plan, including:
Monitoring of epidemiological situation, rules and restrictions worldwide
Written contingency plan/outbreak management plan for COVID-19 
Arrangements for medical treatment and ambulance services
Arrangements for repatriation
Arrangements for quarantine of close contacts
Arrangements for isolation of asymptomatic/ pre-symptomatic travelers 
Adequate testing capacity
Crew training
Immediate reporting to the next port of call of any possible case
Estimation of maximum number of passengers and crew on board cruise ships
Focused inspection on COVID-19 prevention and control for resuming cruise ship voyages by EU HEALTHY GATEWAYS
Prohibiting higher risk guests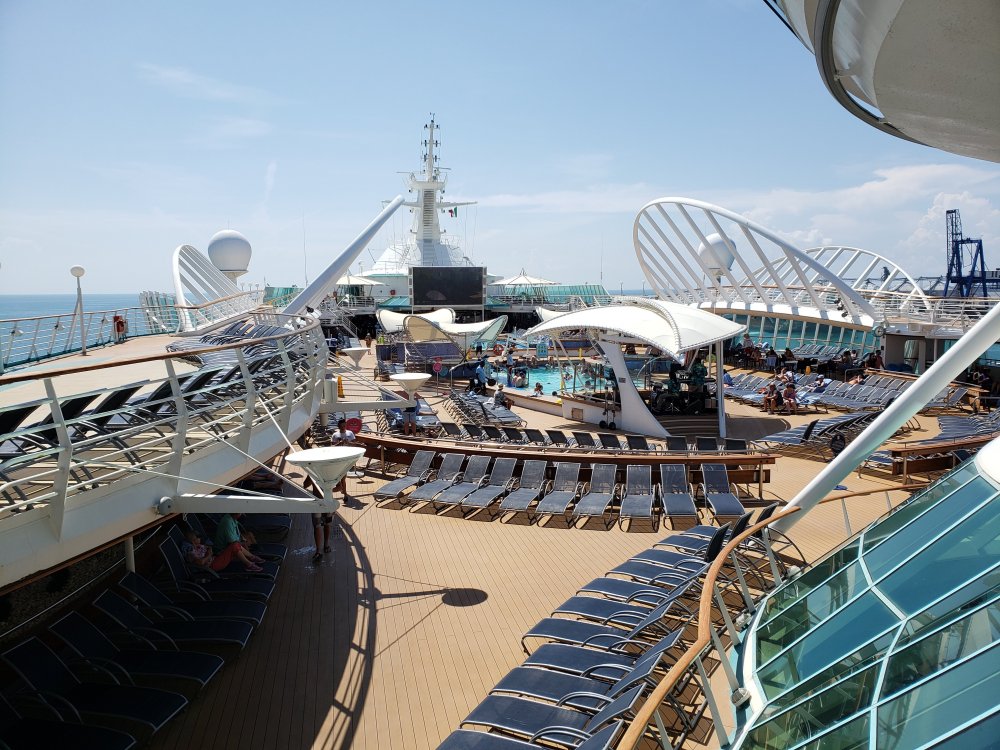 Not surprisingly, there are recommendations to prevent anyone who may be at a higher risk of having contracted COVID-19 from going on a cruise ship in the first place.
These measures mirror some of the policies that went into effect before Royal Caribbean shut down operations in March.
Any person experiencing symptoms compatible with COVID-19, or if identified, anyone who has been in contact during the last 14 days with a confirmed case of COVID-19, or anyone who is tested positive for SARS-CoV-2 by RT-PCR would not be accepted on board cruise ships.
Passengers in high risk groups including people over 65 years of age or people of any age with underlying medical conditions (chronic diseases including cardiovascular disease, diabetes, respiratory diseases and immunocompromised individuals) should be advised to visit a doctor for pre-travel medical consultation to assess if they are fit to travel.
Activities and services on board cruise ships could be organized according to age group, so that older individuals are separated from other age groups. 
No self-service buffet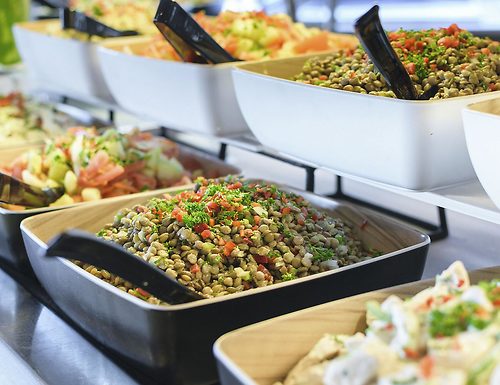 In addition to a number of protocols recommended for keeping the ship clean, the recommendation is for only designated crew members be allowed to serve food.
Crew serving food should wear face masks & disposable gloves.
Under no circumstances should crew or passengers who will be served food use any commonly shared utensils or other items. These should be removed from the service so that only a designated crew can distribute them.
Self-service of dispensed items, plates, cutlery, utensils by passengers or crew should not be allowed. Food handlers should serve any dispensed items (for example water, coffee, juice etc.). 
Room service is recommended in order to avoid overcrowding in restaurants and other food service areas.