In:
Thanks to the power of the internet, the word is out among cruisers about the awesome and cool things to do see, do and eat on a Royal Caribbean cruise, and this means you have to act faster than ever before to ensure your family gets to try them all.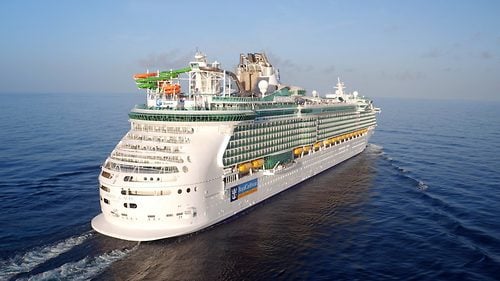 Go ahead and blame this site, because it seems the truly desirable activities and offerings tend to sell out way faster than ever before.  Luckily, you can still experience these must-do options if you pre-plan accordingly.
Here are the top things that tend to sell out, so you can book it before someone else does.
Cabanas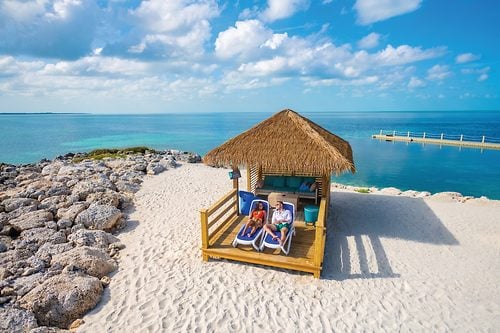 A private cabana at Labadee or Perfect Day at CocoCay is one of the most desirable things to reserve on Royal Caribbean's private destinations.
These individual enclaves offer privacy, shade, comfortable seating and top notch service for a price.  Despite anecdotal evidence of prices going up for cabanas, they remain a highly contested amenity.
The days of booking one onboard your ship is nearly extinct, so you will want to pre-book via the Cruise Planner as soon as they become available.
Popular shore excursions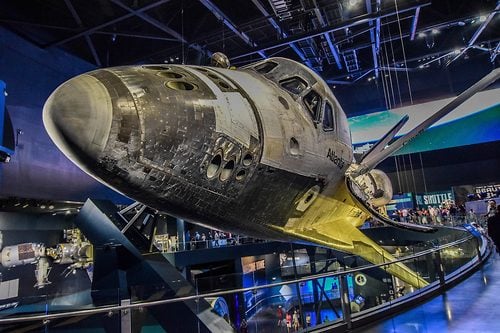 It seems each island your cruise visits may be well-known for one particular activity, and many guests are booking it up faster and faster.
Excursions such as the Kennedy Space Center tours, golf cart rentals in Bonaire, day passes to Nachi Cocom or Maya Chan, and more are selling out regularly.
Since many cruisers are researching their ports before they cruise, the tours and admissions that clearly stand out because of their rave reviews lead to the words, "sold out" coming up more frequently.
As always, research the ports you will visit in the months leading up to your cruise, and pull the trigger on a shore excursion if it sounds remotely interesting.  Nearly all excursions offer a full refund if you cancel in advance, so there is little risk.
Izumi hibachi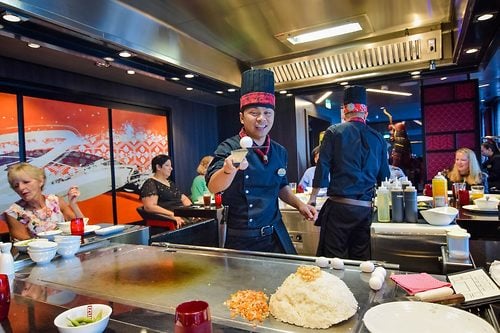 Perhaps no other specialty restaurant on Royal Caribbean has become as difficult to reserve as the teppanyaki dining on Royal Caribbean ships.
Hibachi has a limited capacity, with set dining times and only a few hibachi tables per ship. This means spots go quickly, and it is quite common to discover all the hibachi seats are sold out by the first day of the cruise.
With Royal Caribbean extending dining package benefits to include hibachi, this is one hot ticket for dinner.
Your best bet is to pre-book it via Royal Caribbean's Cruise Planner site as early as you can. If you have more than 4 guests, larger groups will want to book almost immediately to get a spot.
Entertainment on Oasis or Quantum Class ships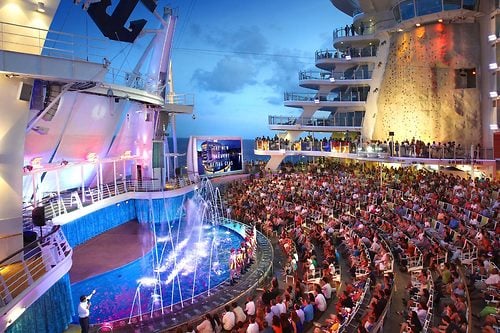 For years, Royal Caribbean has offered guests the option to pre-book shows on its Oasis and Quantum Class ships.  While this may have started out as an optional exercise, these days it is a must-do.
From Broadway shows, to original productions, seating for shows on Oasis or Quantum Class ships goes quickly (primarily since it is complimentary to reserve).  This is especially true of the AquaTheater shows, since the theater is particularly small.
Even comedy shows are often sold out online before the cruise.
While standby lines are always an option once onboard (and they usually work), your best bet is to book up shows as soon as you can when they become available.
North Star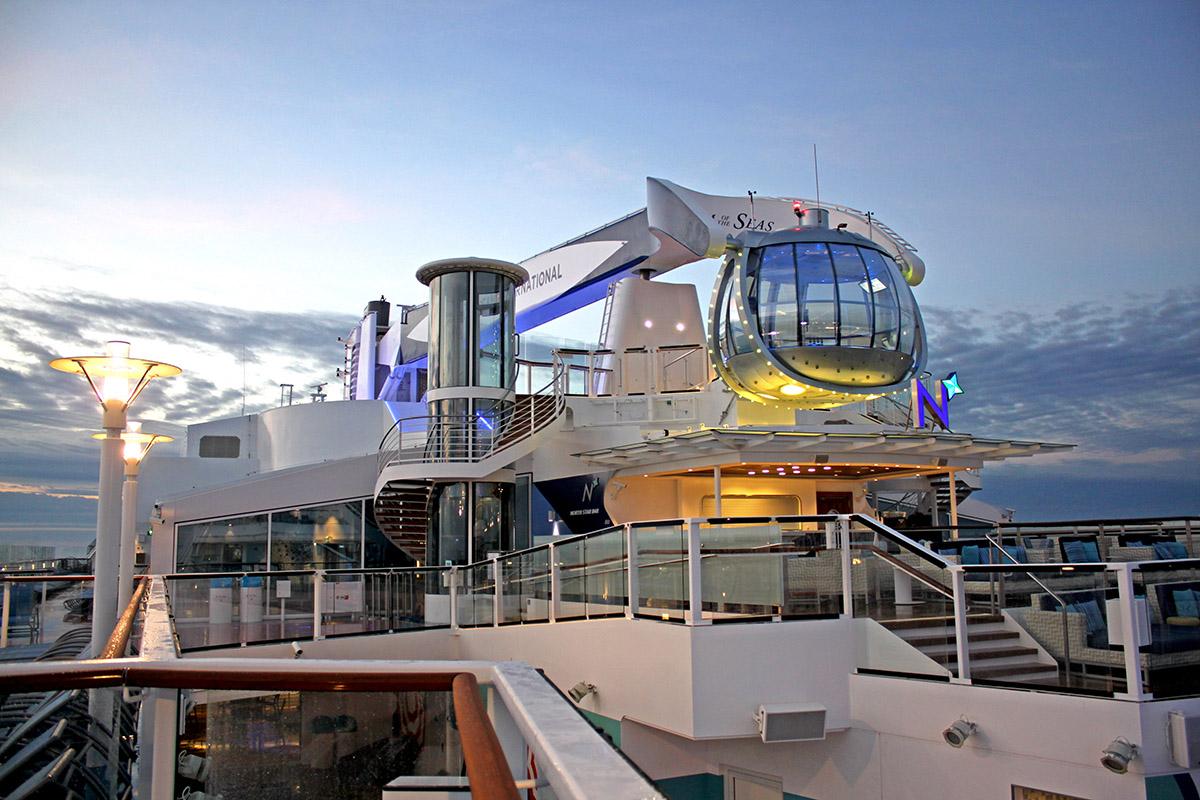 Ever since Royal Caribbean put the first North Star observational capsule on Quantum of the Seas, guests have been captivated by the idea of going up and checking out the view.
Like the shows you can pre-book, complimentary reservations for North Star go quickly as well. 
Pre-book a time online to avoid waiting in the standby line once onboard.
iFly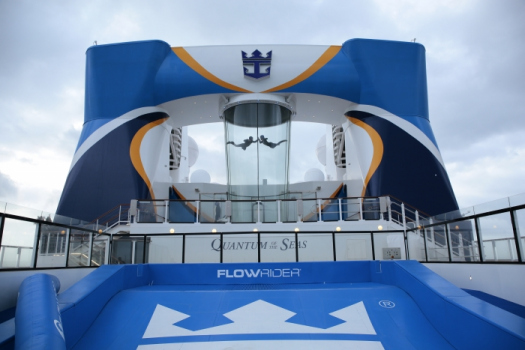 It should come as no surprise that a sky diving simulator that removes the "jumping out of an airplane" part of sky diving is a fun and popular choice.  Like North Star, it sells out quickly.
You will want to book a time for the iFly via Royal Caribbean's Cruise Planner site well before your cruise begins
My Time Dining (for popular times or large groups)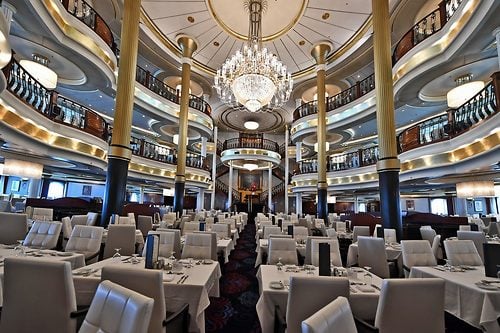 If you plan on having dinner between around 6pm, and/or are dining with a group of six or more people, make reservations for My Time Dining as quickly as possible.
My Time Dining allows guests to choose a dinner time in the Main Dining Room between around 5pm and 9pm, but as you might imagine, a lot of people like to eat between 6pm and 7:30pm.  If you are one of those people, you can reserve a time for My Time Dining before your cruise on Royal Caribbean's Cruise Planner site. 
Likewise, if you have a large group and want to dine together for dinner, regardless of which time you want to dine, making reservations in advance is a must as well.
Reserving a time costs nothing, and means a shorter wait for a table for dinner.
Escape Room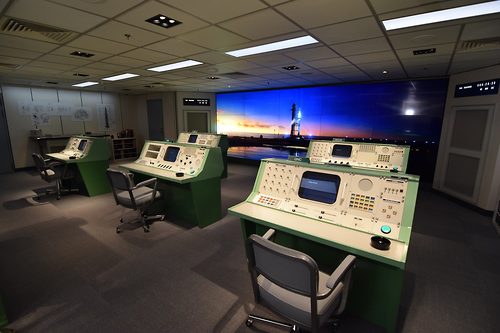 The escape room games used to be complimentary on Royal Caribbean, but their wild popularity forced Royal Caribbean to start charging for it in order to control demand, and it is still an activity that fills up quickly.
Escape rooms are available on more and more Royal Caribbean ships these days, and their intricate design, well-themed rooms and complex puzzles make them a fun challenge for guests.
You can reserve times before your cruise via Royal Caribbean's Cruise Planner site, and should definitely pre-book to secure a time to see if you can figure out all of the puzzles.