Brilliance of the Seas 2018 Live Blog - Matt's Cruise Preview
In:
I am packing my bags for another Royal Caribbean adventure, as I get ready to share with all of you my upcoming Brilliance of the Seas cruise.  My upcoming sailing on Brilliance of the Seas out of Tampa, Florida, will take me on a 4-night Western Caribbean sailing to the warm waters of Mexico.  Each day, I will be LIVE blogging to share with you what Brilliance of the Seas has to offer.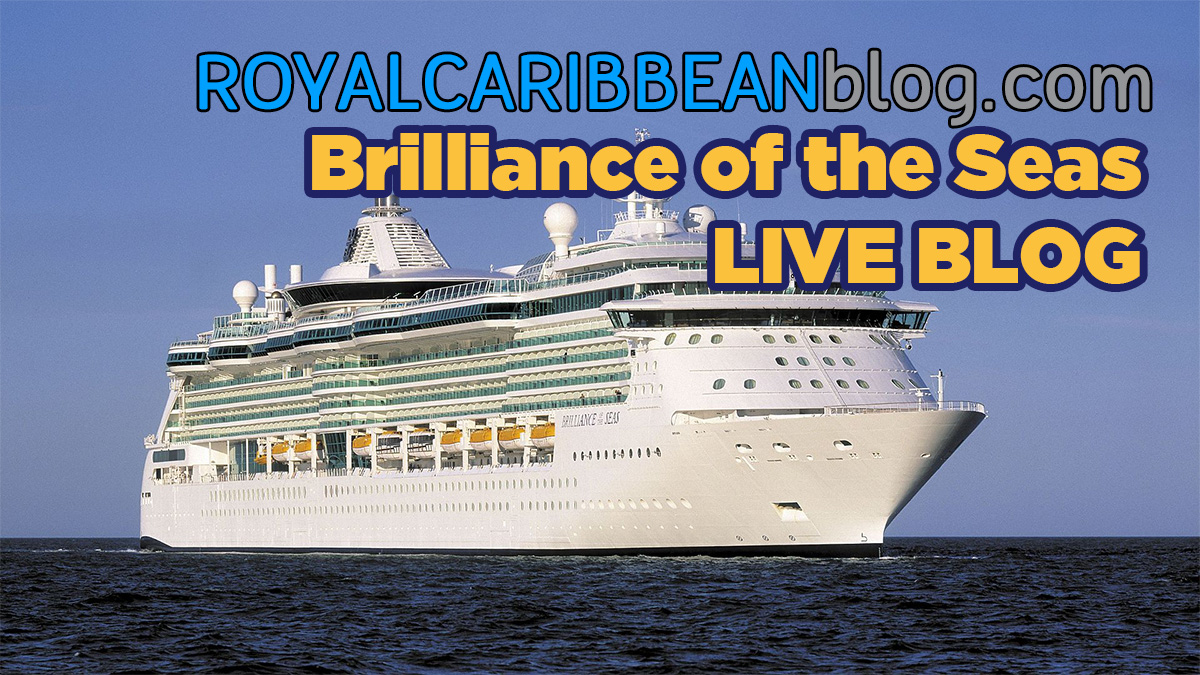 On this particular sailing, my wife and I are sailing without the kids (thanks grandma for watching them), and we are looking forward to a great winter escape.  I am always looking for any excuse to get away on Royal Caribbean, and Brilliance of the Seas fit the bill for our quick trip.
The Cruise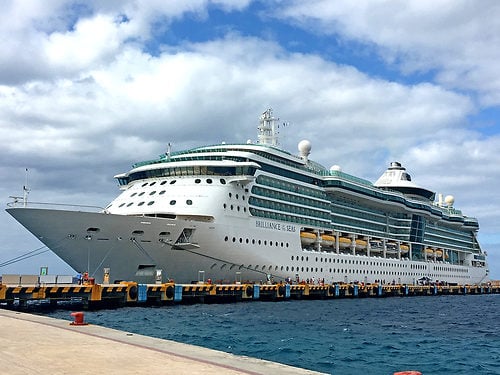 Photo by Earl McGrath
We chose this Brilliance of the Seas cruise primarily because it is a convenient one hour car ride from our house, which means transporation costs to and from Tampa will be minimal. Moreover, we can get back home on Monday just in time to begin my day job without having to take additional time off.
I initially met resistance from my wife to book this cruise, primarily because she was concerned about taking my oldest daughter out of school unnecessarily.  I responded with the usual dad sayings of, "She can still get into Harvard if she misses 2 days of first grade" or "Everyone else is doing it, who cares!".  You know, the supportive things all husbands say.  
When those reassurances did not sway my wife, I then convinced my parents to come spend quality time with their grandchildren, et voila, a cruise was born!
Our four night Western Caribbean sailing will depart on Thursday, January 25 and take us to one port, Cozumel, Mexico.
This is my second cruise on Brilliance of the Seas, coincidentally also sailing on her with my wife and no kids back in November 2015.  We had a good time on Brilliance back then (and you can read about that trip here), so I had no trouble convincing myself to go back for another visit.
Stateroom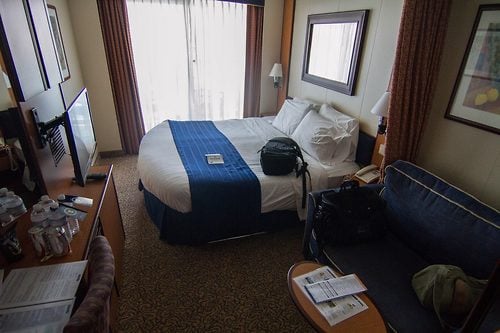 Photo by Keith Davis
For this sailing, we have reserved a Deluxe Ocean View Stateroom with Balcony on deck 8.  This is a balcony stateroom, and we had reserved it as a Guaranteed Balcony room, which saved us a little of bit of money.  
If you are wondering why we did not opt for a cheaper room, the price difference between the balcony and an oceanview or interior stateroom was around $200, so we went with the balcony.  
In the grand scheme of staterooms that are not a suite, I am fairly indifferent to which type we go with.  I usually just go with the best economical option, and since the price difference was so narrow to jump to a balcony, we decided to go with it.
Itinerary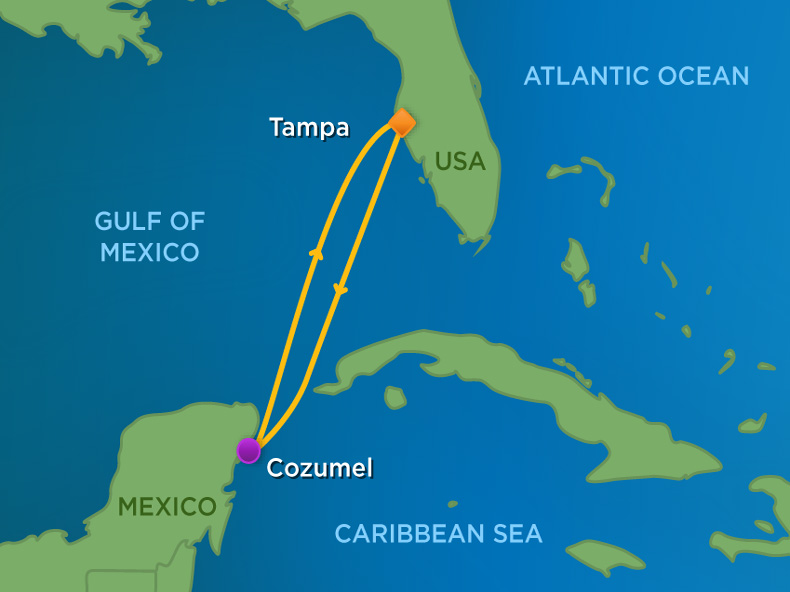 This cruise has just one port stop, Cozumel, and I think we agonized over what to do here more than we should have.  Cozumel is a favorite port, and I think because it was just my wife and me, I wanted to figure out something we could do that would take advantage of the fact we have no kids.
We are coming back to Cozumel at least 3 more times this year, so we knew we had plenty of opportunity to do it all.  The primary difference on this cruise versus all of those others is the weather.  Being that it is January, I expect Cozumel to be not very hot nor humid.  This means we can actually enjoy being active outdoors without becoming drenched in sweat.
We considered a lot of different ideas, but ultimately, we decided to go in without plans and very likely just head downtown for plenty of drinks and eating.  My wife and I love walking around downtown Cozumel.  The streets are easy to navigate, and there is a plethora of inexpensive food and drinks.  And since we have no children with us on this cruise, we do not have to worry about over-indulging and then trying to be responsible parents.
We decided to save new adventures, that likely will involve swimming, when the kids are with us and the weather is significantly warmer.
Dining Plans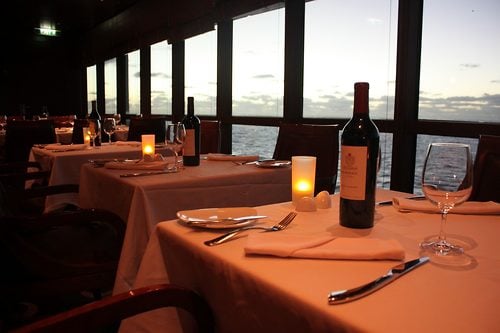 My wife and I decided early on to skip the main dining room and try the specialty restaurants.  We like the main dining room a lot, but until Brilliance of the Seas receives the "new" main dining room menu, we felt it would be fun to just do specialty dining.  You know, in the name of "research."
Originally our plan was to get the 3 night specialty dining package and just eat in the Windjammer on Cozumel day.  We figured Cozumel would be a good day to skip a sit down meal, since we were planning on eating a lot in town during the day. Moreover, we are docked in Cozumel until 6pm, so we should have a full afternoon of fun in town.
When I went to book the dining package, I discovered that it was a financially better deal if I booked the BOGO Specialty Dining Package and then tacked on Giovanni's Table on the last day.  It would save us about $15 per person.
We also decided not to purchase an unlimited alcohol package on this cruise.  I know what you are thinking... why wouldn't we get a beverage package if we have no kids with us?  The answer really stems from our last few cruises, where we have come to realize that when we buy the drink package, we end up drinking a lot more simply for the sake of drinking.  By taking advantage of the two bottles of wine we are able to bring onboard, complimentary drinks in the Diamond lounge each evening, and plenty to drink in Cozumel, we feel confident we will be able to enjoy lots of great libations while saving money. Plus, even if we drink 3-4 cocktails per day, we are still under the drink package daily "break even" threshold.
What's Next
Our Brilliance of the Seas cruise begins on Thursday, January 25th, and I will be sharing the details on the blog, as well as across my social media channels.  Be sure to follow me on Facebook, Instagram and Periscope for live updates throughout the day.
I invite you to share in this experience with me, by posting in the comments for any blog post questions and comments you may have.  I try to make these live blogs as interactive as I can, so I want everyone to feel welcome to share their thoughts.
Thanks for reading all of this and welcome aboard our next fun live blog experience!