Brilliance of the Seas B2B Live Blog – Michael's Cruise Preview
In:
Thankfully my "cruise gap" was not a long time, as my next adventure will start March 3rd on Brilliance of the Seas.
I live in Tampa, Florida, close to the Port of Tampa, so I have been seeing the Brilliance sail in and out of Tampa for a few months now. I have been counting down the days until it is finally my turn to board her!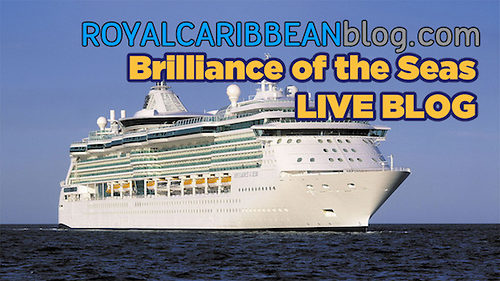 The Cruise
In March 2016, I booked two back-to-back sailings on Brilliance of the Seas. It was one of my favorite sailings, so relaxing. I noticed that the five night and the four night only required one week of vacation, since it's Saturday through the following Monday.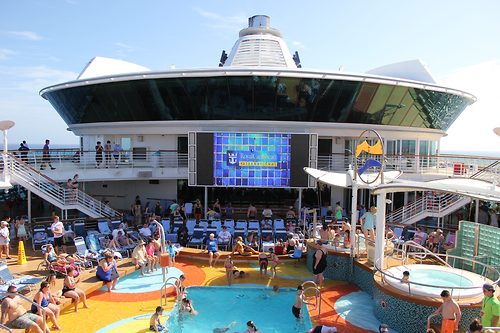 One day last summer I suggested to my girlfriend we should do that cruise again, and she said yes! So here we are doing the very same cruise again and the best part is we can now walk to the cruise ship from home. For the five-night I'll be cruising solo and she will join me on the second leg, for the four-night sailing.
The Cabins
For the first cruise, since I'm sailing solo I booked a solo passenger cabin. The Brilliance of the Seas only has three solo cabins, and they go fast. I usually have to book them around a year in advance to get one. The average price is $100 per night, which is great for a solo passenger.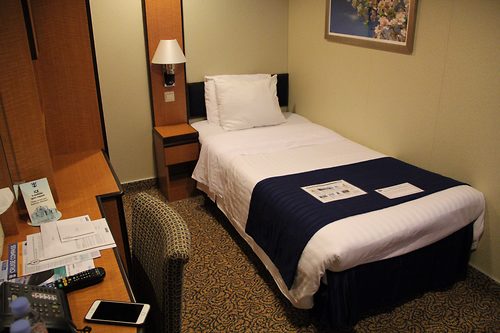 For the second sailing, I'll be moving up to deck 9 for my first aft facing ocean balcony. I'm really excited to experience this type of cabin and I plan on taking full advantage of those loungers on the balcony.
Itinerary
On the first cruise I have two port stops, Grand Cayman and Cozumel. I've only visited Grand Cayman once and it was a little over five years ago, so I'm really looking forward to going back. In Cozumel, I'm planning to visit my favorite beach resort Nachi Cocom.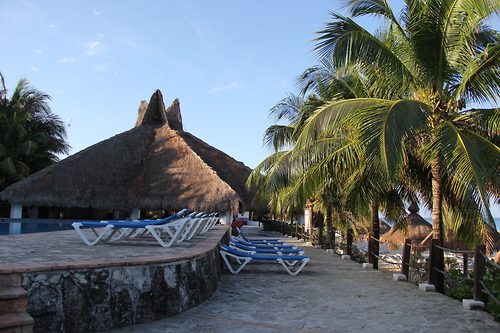 On the second cruise we only have one port stop, and I'm headed back to Cozumel, Mexico. But on this trip I'm doing something different, I'm getting on a catamaran for three hours booked through Royal Caribbean. On the catamaran they will stop for some snorkeling and lunch. I booked the early time slot so we could explore in town after.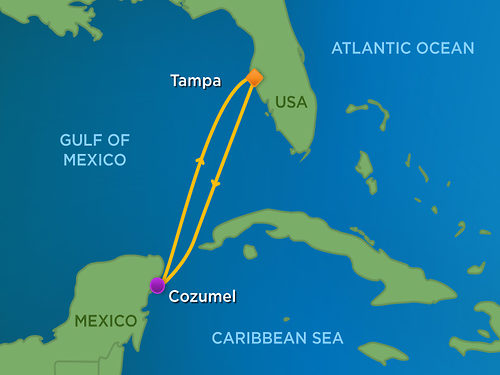 Dining and Drink Packages
The most popular topic on any Royal Caribbean cruise is food and alcohol. A few months ago I saw some of the dining packages start to change in price by a few dollars.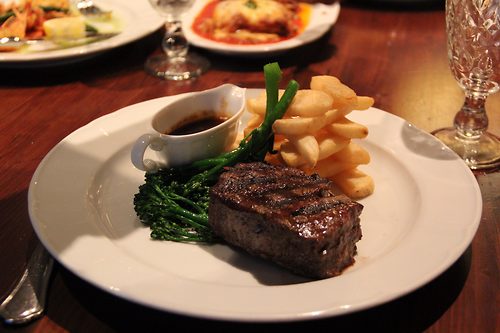 I decided to go ahead and purchase the BOGO offer for $30 per person. Sure enough one week later, I looked online and it had gone up to $40 per person. With this offer, we can pick two restaurants on board for night 1 & 2. I booked this offer for my solo sailing and again on the second sailing with my girlfriend.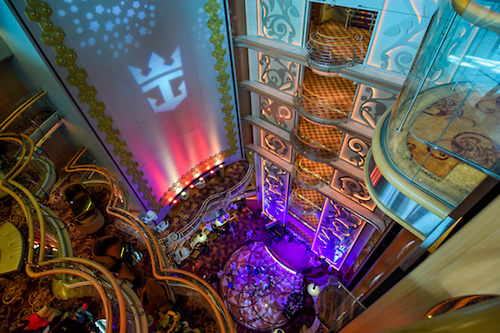 For this cruise I'm going to pass on the drink package. I'm on board for 9 nights and to be honest it was more about cost savings more than anything. I'll carry on 4 bottles of wine, since I'm on board for two cruises. I'll also take advantage of the diamond drinks in the evening. Each day on my live blog I'm going to report on how much I spent on drinks vs if I had the drink package. Fingers crossed those drink cards come out on my sailing.
Please feel free to comment below if you have any questions about Brilliance of the Seas. I'll be on board for 9 nights, so I'll do my best to cover everything Brilliance has to offer.
I'll also be streaming on board with the Persicope app, as well as posting on my Instagram.