Brilliance of the Seas Live Blog – Day 3 – Grand Cayman
In:
Our first port of call was Grand Cayman and we arrived bright and early at 7AM. At this port you don't dock, since they have no docks for ships. They operate on small tender boats that take passengers over. I went down to deck 1 to leave the ship and they had a small line but it went very smoothly.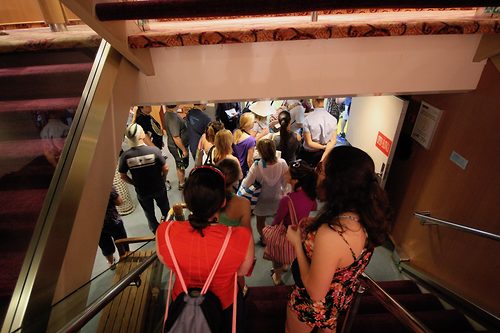 The tender ride takes around 10-15 minutes to get over to land. We had four ships here today and we were the furthest away. They have taxi's right outside, but they wait until they can fill their vehicles before they leave. I wanted to spend the day at the Royal Palms and the taxi over was $4 per person each way.
Once you arrive to Royal Palm's they charge you $2 per person to enter their facility. That covers access to the beach, restrooms, swimming pool, etc. However, if you want a beach chair those are $12 and the umbrellas are $15. The beach was getting so busy, I decided to hangout by the swim-up pool bar.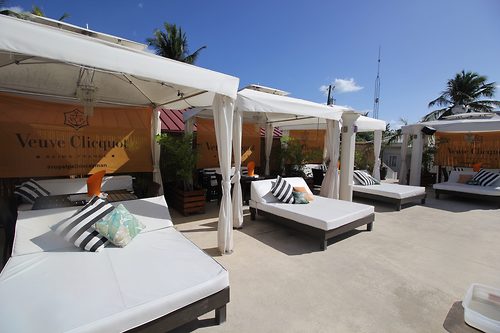 I ordered the local beer and it was $6.75, so it's not the cheapest place to order drinks. The grounds itself is beautiful; they have done a lot of upgrades here since my last visit. I would recommend this place if you are visiting Grand Cayman, just plan on spending a few dollars on everything you want to do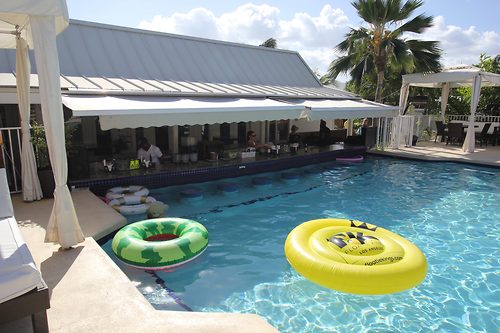 Our day in Grand Cayman was short, all on board was 2:30PM. I decided to leave around 12:30PM to give me plenty of time to get back. Once I was back on board I slept for a few hours, so nothing from the afternoon to report.
At 5PM up to the Concierge lounge I went for a few drinks, I've met so many nice people during this cruise in the lounge. I only stayed for an hour and jumped over to the Diamond lounge to watch sunset.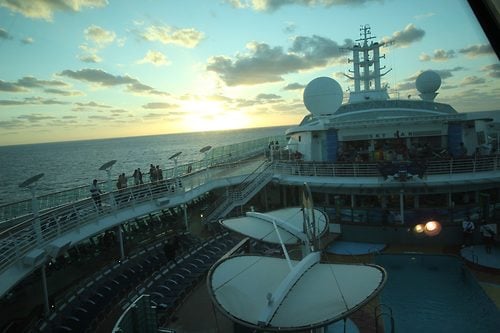 Dinner tonight was in Giovanni's Table, I just love this place so much I decided to go back. I arrived a little early but they seated me no problem. I was glad I came early because they have 48 people coming at 8PM.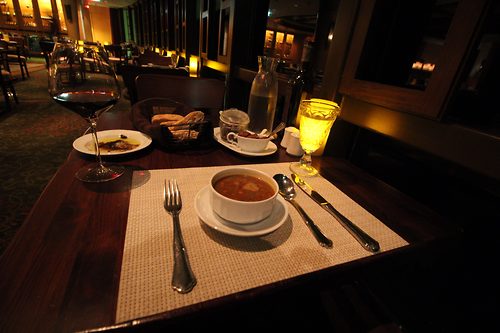 For my starter I had vegetable soup, I didn't think I'd like it but it was so yummy. The main course I had the filet again, this time they had the sauce already on the steak. I love the sauce, so I was happy with it, but if you don't I'd recommend asking for it on the side.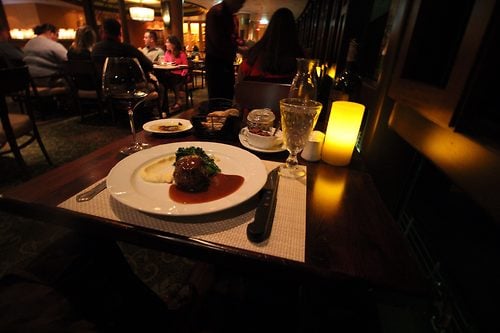 After dinner I decided I needed to show some love to the Pub. On Brilliance the pub is on deck 6 beside the casino. It's kind of out of the way, so I hadn't really spent much time here. Now I know where all the college kids have been all cruise, they take over the pub in the evenings.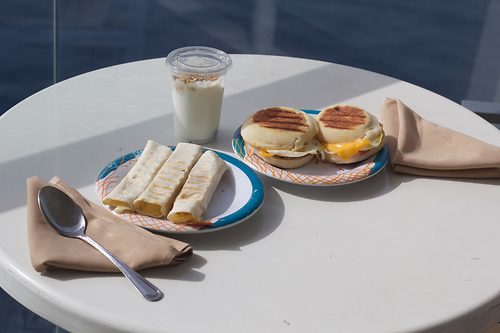 They didn't have a sign up for the 10 draft beer cards, but I asked about them and sure enough they sold me one. The price is $49 + 18%, so I spent a total of $57 and this will carry me through the rest of the cruise. I had a few beers and listening to the singer, it was a really fun evening. I have a feeling I'll be back at the pub at some point this cruise.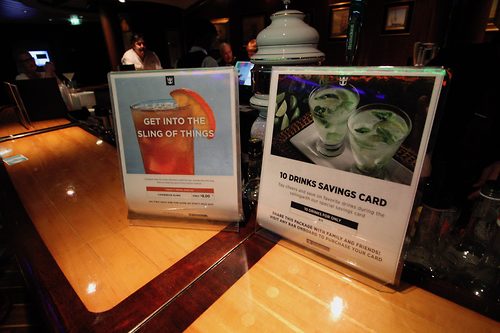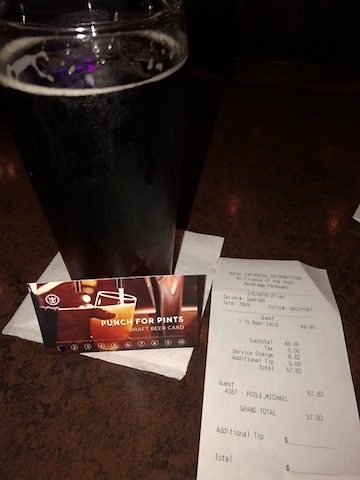 Around midnight I called it a night, when I arrived in my cabin I saw a crystal block. Crown and Anchor gives out the first block at 140 points and again every 70 after. Tomorrow is our next port of call in Cozumel, Mexico!