Brilliance of the Seas Live Blog - Day 4 - Sea Day
In:
The last day of our cruise is here, and it means a day at sea.  Sea days are sometimes chock full of activities, events and parties.  Our sea day was more of a "let's recuperate" kind of day.
We woke up right on time and at first I thought I was ready to get my day started with the same vigor and enthusiasm from day one. It became quickly apparent that would not be the case.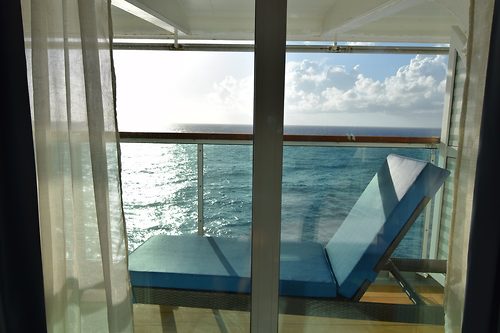 We had breakfast at Chops Grille, and it was just as good as when we ate there on day two.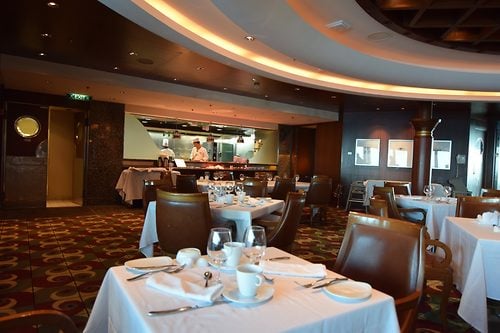 Right after breakfast it was time for our bridge tour, which is a perk of being a Diamond Plus/Pinnacle guest.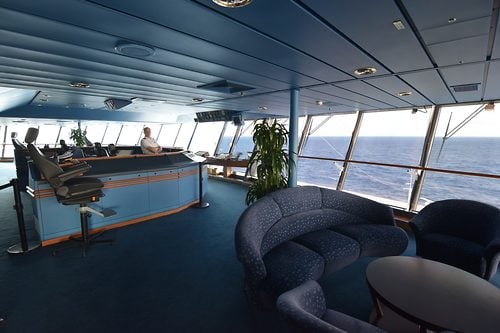 My wife had actually never done a bridge tour before, so we opted to go for it.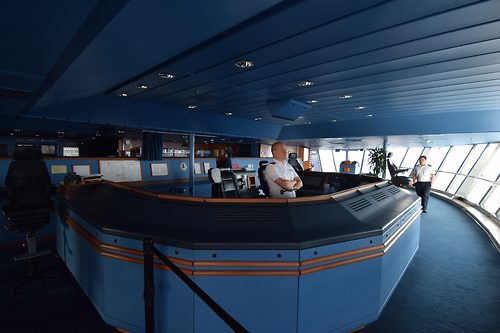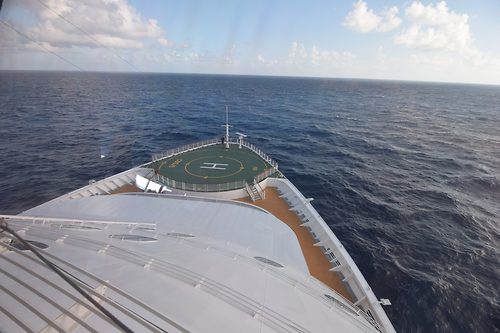 It is fascinating to be up on the bridge and see not only how the ship operates, but get one of the best views available onboard.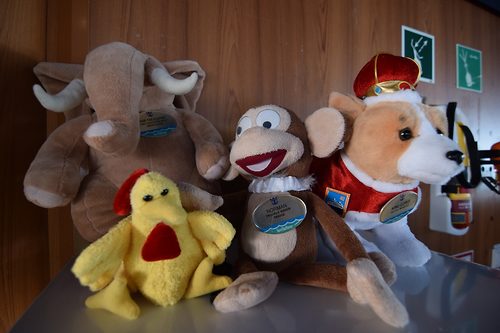 A bridge officer talked about the basic bridge operations, how the crew conducts their work and showed us some of the controls.
After the tour, we found a couple of lounge chairs by the pool and I indulged in a much needed, and satisfactory nap.  That decision to catch up on sleep really helped my energy levels for the rest of the day.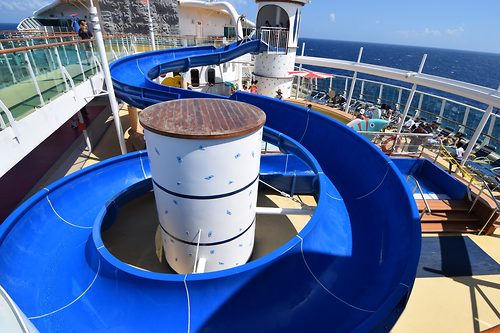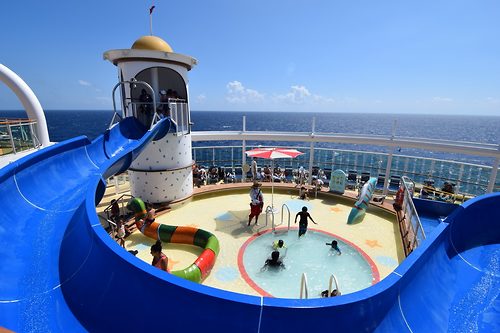 For lunch, we headed to Izumi.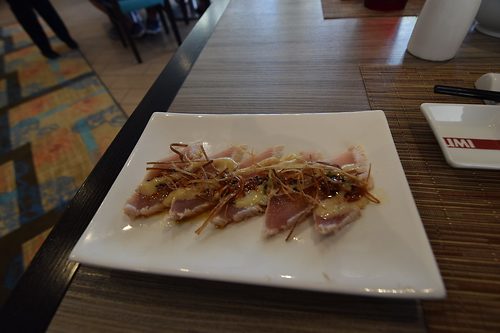 Another great meal, and luckily the warm house sake was back in stock, which meant I could get it as part of the drink package.
After lunch we managed to find two lounge chairs in the Solarium and spent our afternoon relaxing by the pool on a great weather day.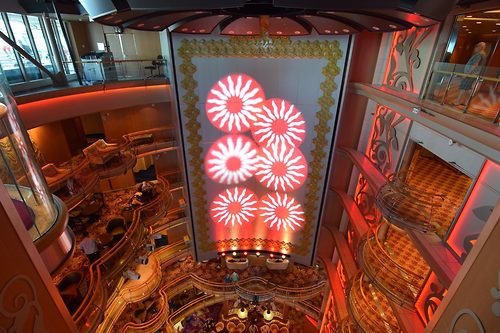 After a relaxing day by the pool (and hot tub), we grabbed a few drinks before dinner.  
Dinner this evening took us back to Chops Grille.  The service was great tonight and I only ordered the tuna tartare for my appetizer and entree. Yes, it was that good.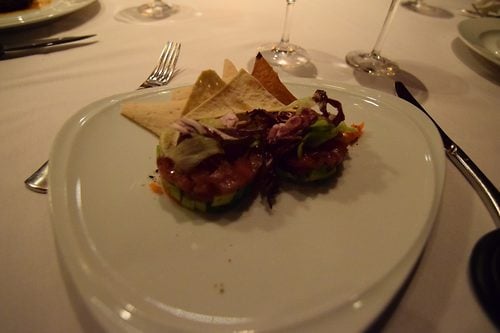 After dinner, we decided to savor our last few hours left on the ship with some bar hopping.  Having the drink package makes trying out different bars a little more interesting.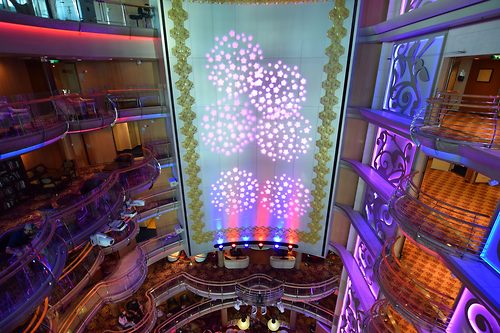 Overall, I really liked our time on Brilliance. In fact, it may have been the best of the three times on her and it has earned a special spot in my opinion on favorite ships.  While it may not have the overwhelming amount of activities and things to do that the new ships offer, it is a really fun cruise and for these long weekend sailings, a perfect length.
We actually booked another sailing on Brilliance for in 2019 as an excuse to get back onboard.  It remains to be seen if we will keep that booking, but I would love to sail on her again.
Thank you to everyone for following along and being a part of the live blog.  It has been a great pleasure sharing this sailing with all of you.  My next live blog sailing will only be a short six week wait when we board the brand new Symphony of the Seas!
Stray Observations
Rita's Cantina does appear to be no more.  We stopped by the location and while the area still has the decorations and look of the restaurant, I could not find any menus or anything of that nature.


There was some definite "motion in the ocean" this morning.  Nothing intolerable, and by lunch the waves had calmed down some.
Brilliance of the Seas has its own escape room game, which is held in the Colony Club.  There is no cost to it, and it is the same game we played on Harmony of the Seas (in the On Air Club, not Escape the Rubicon).


A very depressing cake.

The self-leveling billiards table are not functional (as in they do not self-level).
There was leftover merchandise in the Centrum Shops from Brilliance's Baltic season with deep discounts.