Brilliance of the Seas 2020 Live Blog - Cruise Preview
In:
Our next RoyalCaribbeanBlog live blog is ready to roll, as I return for a long weekend aboard Brilliance of the Seas.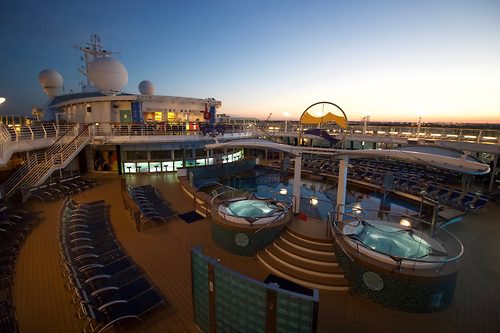 Photo by Michael Poole
Sailing out of Tampa, Florida, I am headed onto one of my favorite ships in the fleet for a 4-night Western Caribbean sailing to the warm waters of Mexico.  Each day, I will be LIVE blogging to share with you what Brilliance of the Seas has to offer.
I have sailing this ship and itinerary a few times already, and it has become a sort of annual winter tradition to sail on Brilliance out of Tampa in January or February. And like other Brilliance sailings I have taken, grandma has graciously volunteered to watch my kids so my wife and I can enjoy a cruise alone.
The Cruise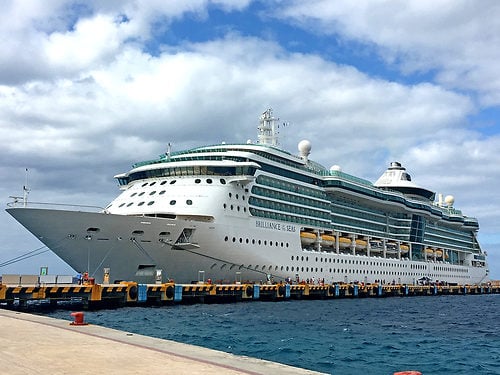 Photo by Earl McGrath
For the last few years, I have elected to take these 4-night sailings on Brilliance of the Seas because they span a long weekend, sails from a port that is just about an hour from my house, and visits Cozumel.
With Royal Caribbean offering new ships that are larger and large, as well as refurbishing existing vessels with new whizbang offerings, it is sometimes nice to work in a "classic cruise experience," and I feel Brilliance of the Seas is one of the best in this department.
I think Brilliance of the Seas has the best Solarium in the fleet, as well as some great bars and lounges.  Moreover, it still offers some great specialty dining options as well (three specialty restaurants).
Our four night Western Caribbean sailing will depart on Thursday, January 16 and take us to one port, Cozumel, Mexico.
Stateroom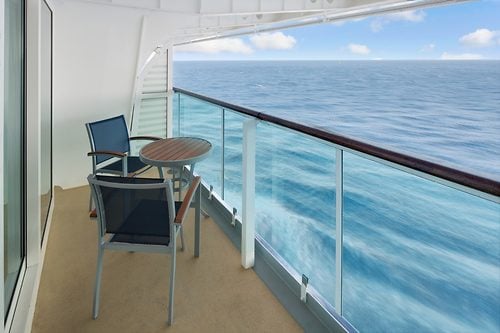 Photo by Royal Caribbean
We reserved a Junior Suite on Deck 10 for this sailing. We booked this cruise about a year ago, and I recall the price difference between a balcony and a junior suite being a reasonable difference, so I went for it.
Since it is just my wife and myself, a junior suite is ample space for what we need. Moreover, I am a fan of moving up to a junior suite if the price difference is not too great.
Itinerary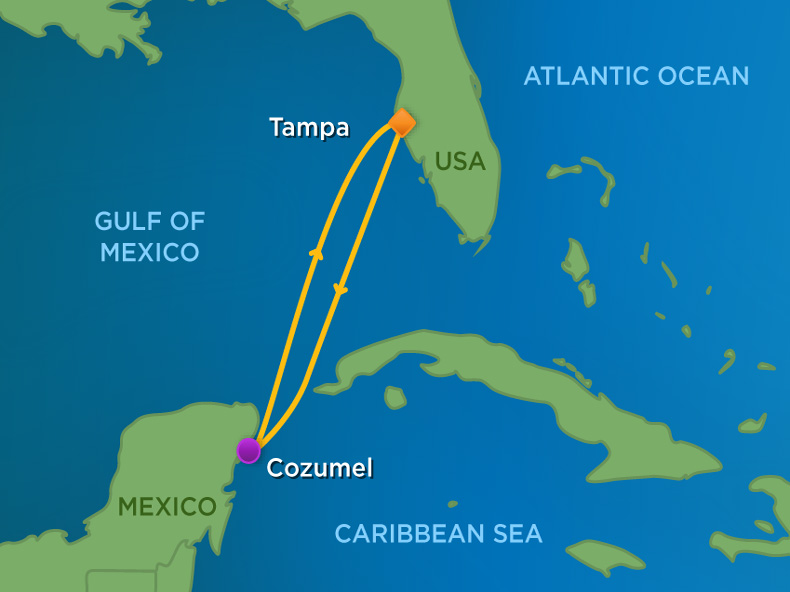 This cruise has just one port stop, Cozumel, so we are headed back to a day-pass resort that I really enjoyed: El Cozumeleno. 
When I visited El Cozumeleno last time, I really thought they offered a great value and a very competitive offering. My wife has not been to this resort, and I would love to go back again to see if it is still as good as I recall.
The weather forecast looks great for our day in Cozumel (mid 80's and partly cloudy), so I think it would be the perfect way to spend the day.
I would be remiss if I did not also mention on the taxi ride back to port, I will make a pit stop at a local supermarket to pick up tortilla chips because the chips in Mexico are so much better than what we have at home.
Dining Plans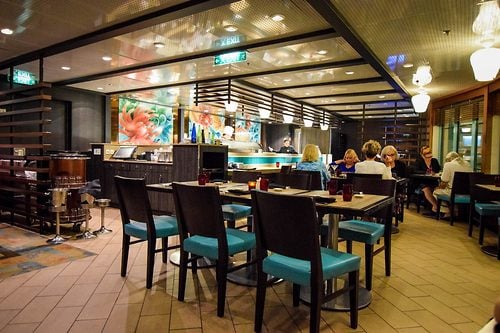 On this cruise, we decided pick up the unlimited dining package because the price was reasonable. For just $90 per person, we can enjoy dinner at a specialty restaurant each evening, plus 2 sea day lunches and lunch on embarkation day.
There are three specialty restaurants on Brilliance: Chops, Giovanni's Table and Izumi.  To quote Billy from CruiseHabit.com, I can eat $90 worth of sushi alone.
I also elected to purchase the Deluxe Beverage Package for this cruise. I think the drink package works well for the way I like to cruise and with two sea days, it seems like an easy way to break-even on the investment.
What's Next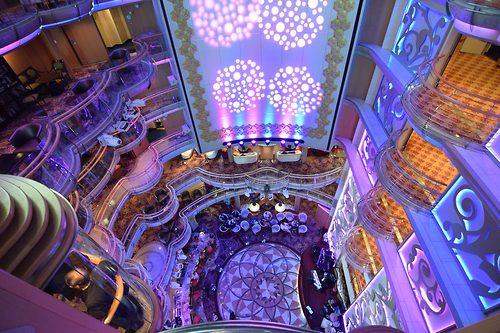 Our Brilliance of the Seas cruise begins on Thursday, January 16th, and I will be sharing the details on the blog, as well as across my social media channels.  Be sure to follow me on Facebook, Instagram and Periscope for live updates throughout the day.
I invite you to share in this experience with me, by posting in the comments for any blog post questions and comments you may have.  I try to make these live blogs as interactive as I can, so I want everyone to feel welcome to share their thoughts.
Thanks for reading all of this and welcome aboard our next fun live blog experience!