Brilliance of the Seas Live Blog - Day 4 - Sea Day
In:
Alas, it is the last day of the cruise and while the final day of a cruise is always a tough pill to swallow, my thought is it is still a day on a cruise and next week when I am at home, I would love to have a full day and night on a cruise.
We slept in and awoke to a rather gray day outside.  It seemed today's weather would be dominated by clouds, wind and some rain.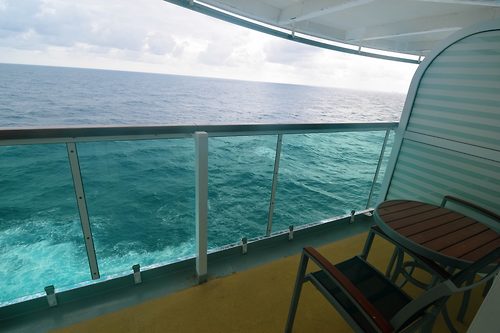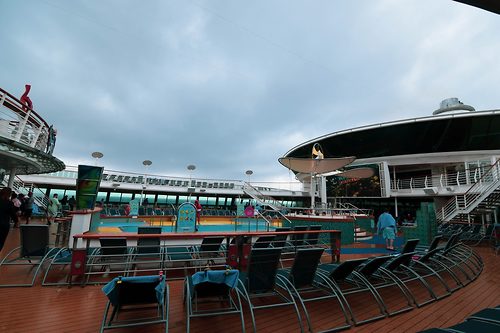 Since we had a late start to the day, we grabbed coffee at Cafe Latte-Tudes while a towel folding demonstration took place in the Centrum.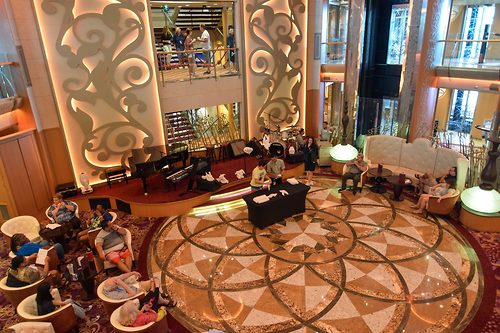 We walked through the Centrum shops to check out the merchandise, and ventured outside to confirm that it was indeed a dreary start in terms of weather.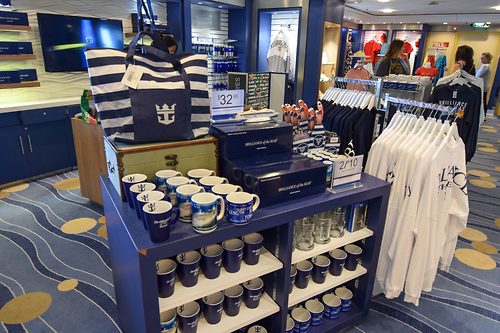 At noon, the Royal Mystery escape room game was held in the Colony Club.  This is a complimentary puzzle game where teams compete to complete a series of clues and puzzles to discover at the end who is responsible for a theft.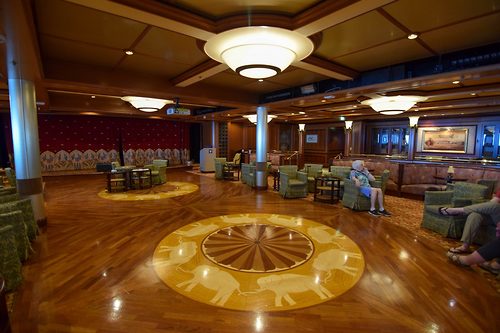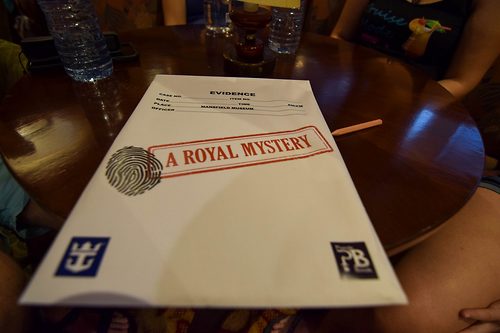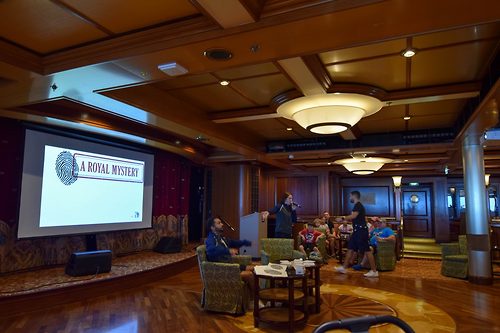 This is the second time we played this particular game (first time was on Harmony of the Seas) and our team did significantly better.  In fact, we figured it all out and won!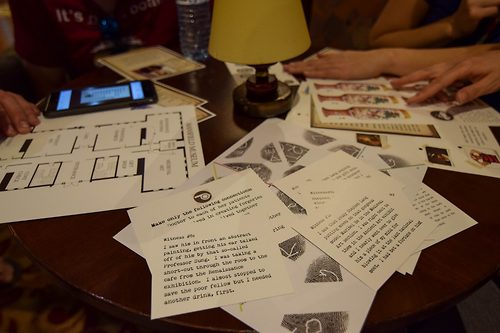 I had hoped to eat lunch at Izumi one last time, but they were not open for lunch.  We decided to have lunch in the Windjammer instead just to mix things up.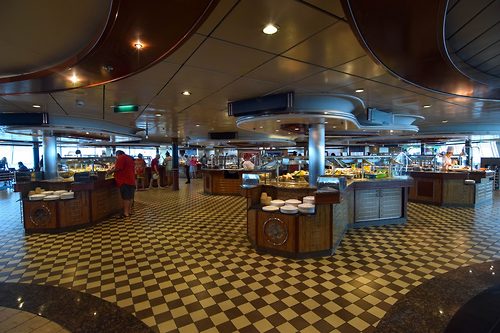 After lunch, I tried mightily to do a bunch of things and take advantage of our final day onboard, but a nap sounded like the most amazing thing possible so I relented and took a glorious nap. 
When I awoke, the weather started getting better and some sun even started coming out.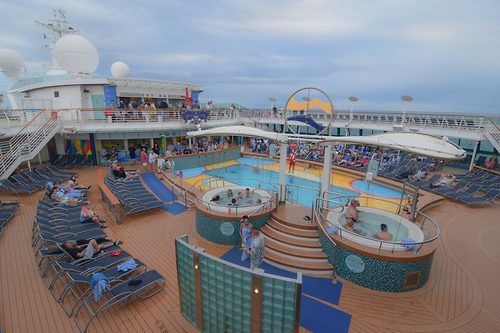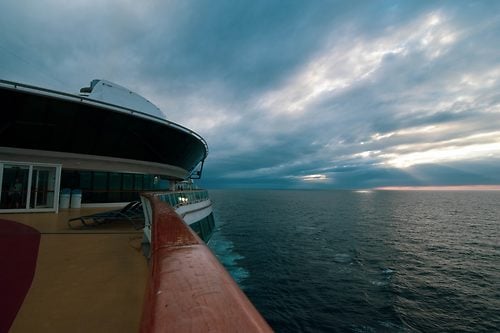 Dinner tonight was at 7:30pm, so I decided to take advantage of my unlimited dining package and grab sashimi at Izumi for "pre-dinner".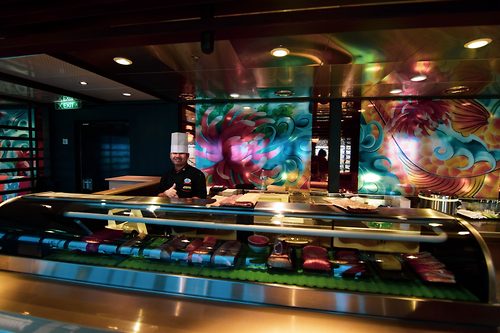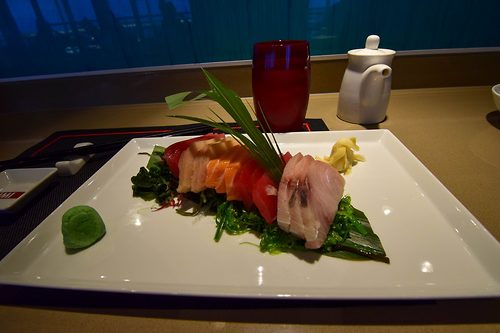 After dinner, I went to the R-Bar in the Centrum to get a drink since I had not been to this bar yet.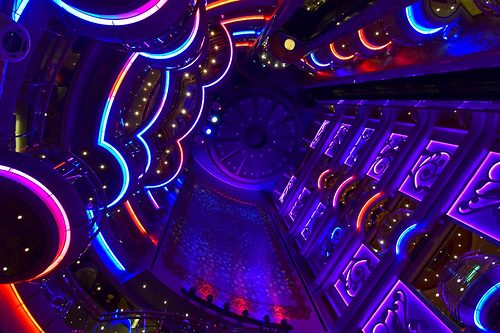 Dinner was back at Giovanni's Table, and I had a second go-around with eggplant parmigiana.
Looking back on the cruise, we had a wonderful long weekend and exactly what I was looking for onboard.  
The crew onboard are some of the best in the fleet, and it shows in the fact so many crew members have been on Brilliance for years.  It astounds me how much crew turnover and transferring around occurs with crew, but Brilliance seems to be the exception.
I was very happy with our room selection, and I though the unlimited dining package was worth the extra cost.  I definitely got my moneys worth out of it.
I do feel obligated to mention the ship's wifi was downright awful the last two days.  It was serviceable in the beginning, but today even basic web browsing ground to a halt and proved a challenge. 
We had a great time on Brilliance, and I am now even more excited to come back onboard in October for our next RoyalCaribbeanBlog group cruise to Canada and New England!
Thank you for following along with our live blog. It is always so much fun to share my cruise with all of you, so thank you for providing me this opportunity.
Our next live blog will be in March on Harmony of the Seas!