In:
Our last day on Brilliance of the Seas is also Super Bowl Sunday.
While we had excellent weather the first three days of the cruise, today started off notably worse. Clouds, wind, and a lot of ship movement.
I guess the motion got to me, because I woke up feeling nauseous. I tried my best to fight it off by getting up and walking around to get some food and fresh air.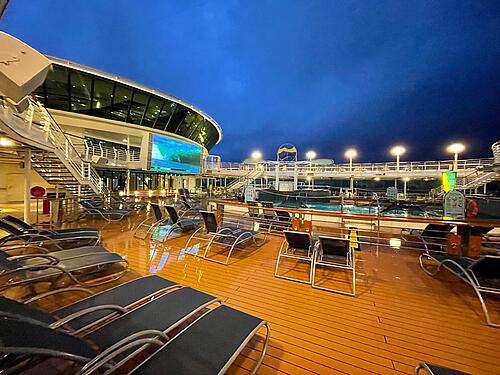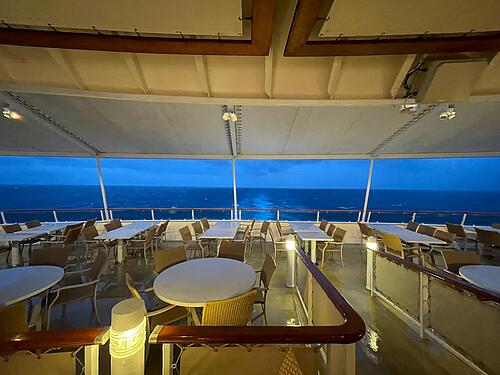 Unfortunately, I was still not feeling great, so I went back to my room to sleep it off.  Finally, I gave in and took dramamine, which did the trick. There's no shame in knowing your limits.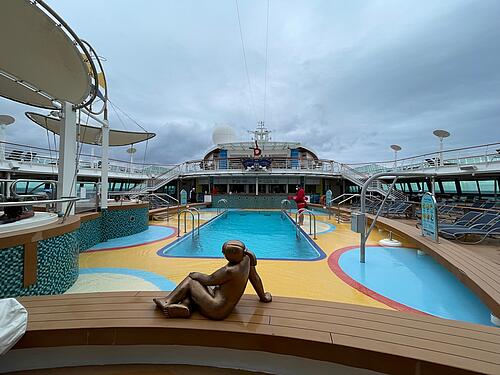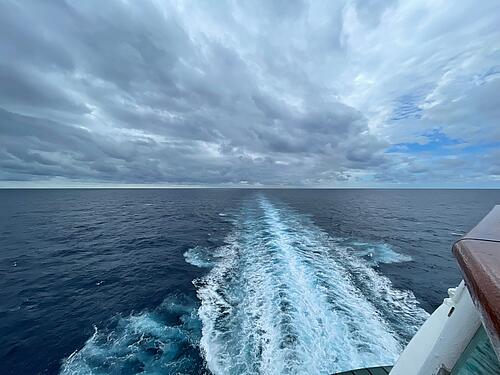 Luckily, the weather improved steadily as the day progressed. By the afternoon, the sun had come out and it warmed up nicely.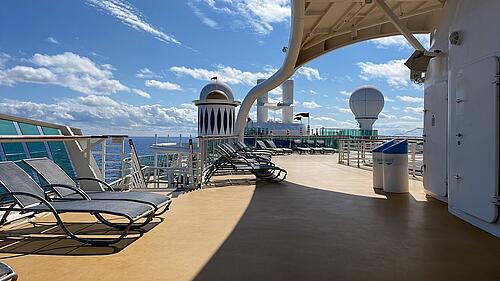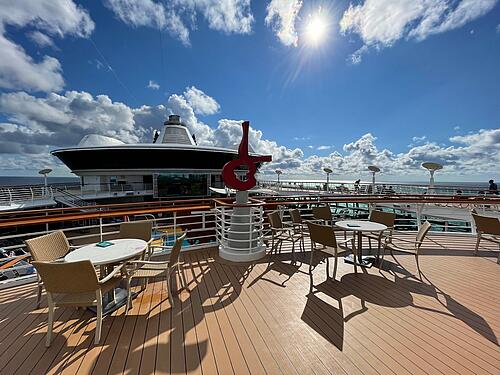 If you're wondering what it's like to be on a cruise ship for the super bowl, there's a few different super bowl themed events onboard, such as trivia.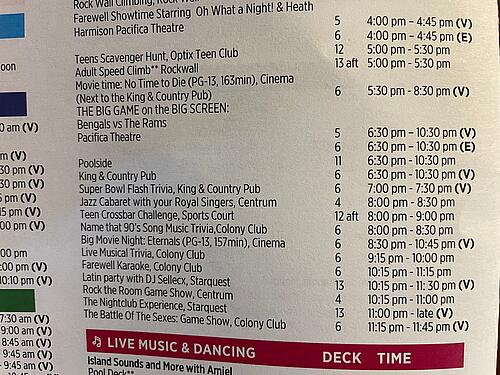 The bulk of the events are really around game time, where the game is shown in various venues:
Royal Theater
Pool deck
Pub
Schooner Bar (one television in there)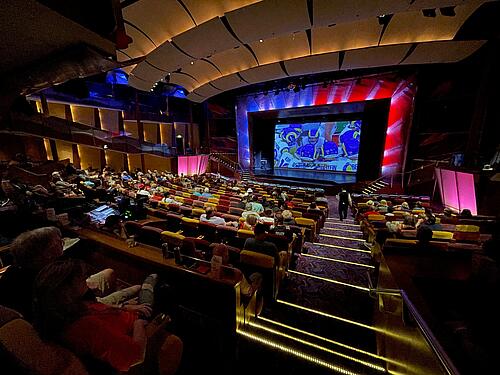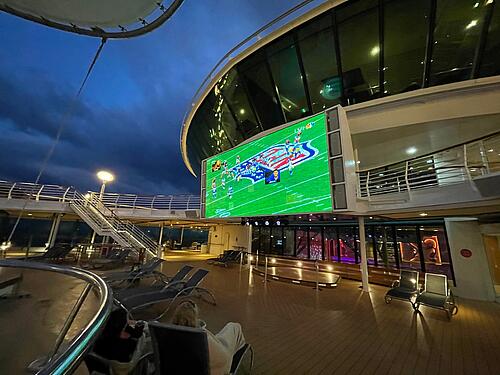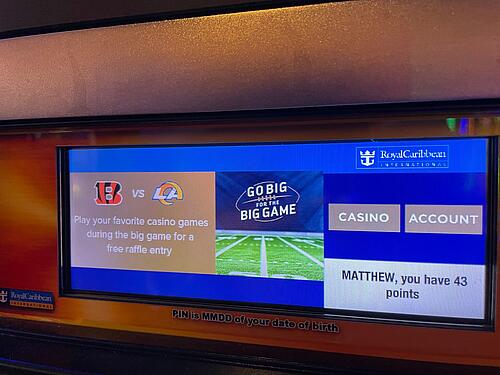 Royal Caribbean bought the rights to the game and halftime show, but not the commercials.
In the theater there is dry snacks, such as popcorn and potato chips.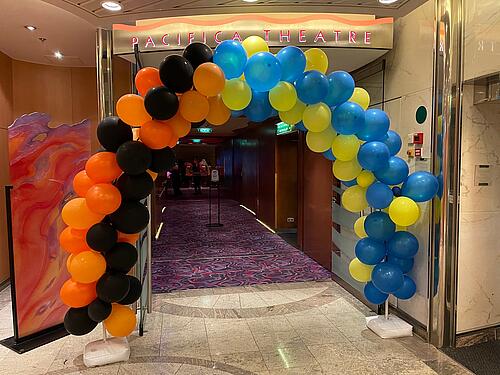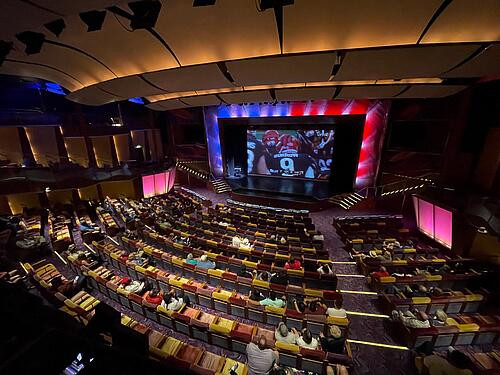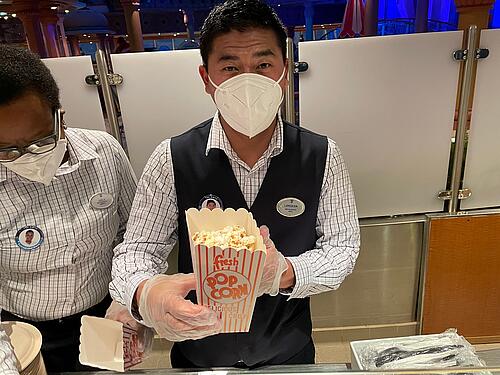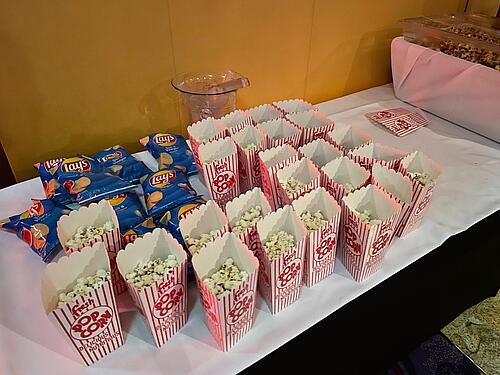 Park Cafe offers its usual assortment of food, plus popcorn, hot dogs, tacos and more.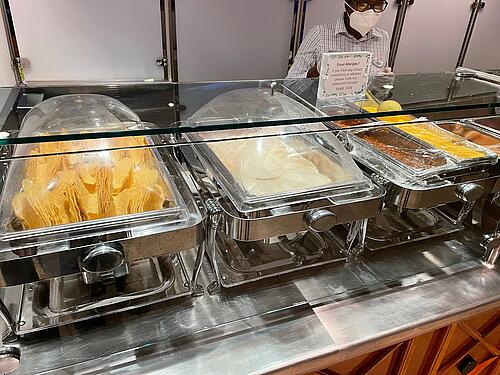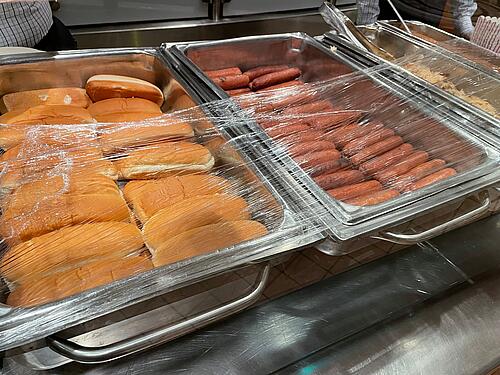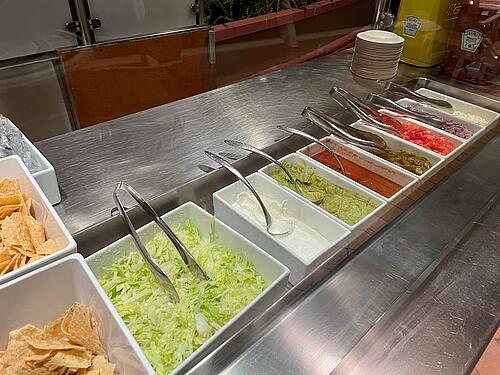 Most people were in the pub or Royal Theater. The chillier weather outside made the pool deck less popular, although there were blankets you could borrow.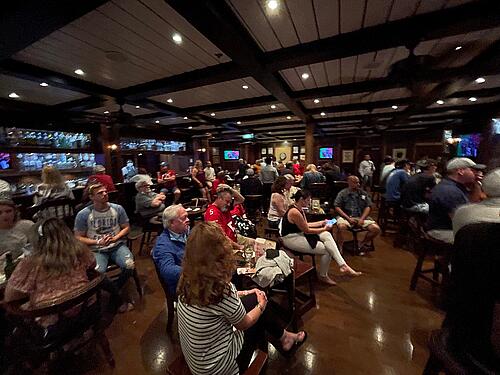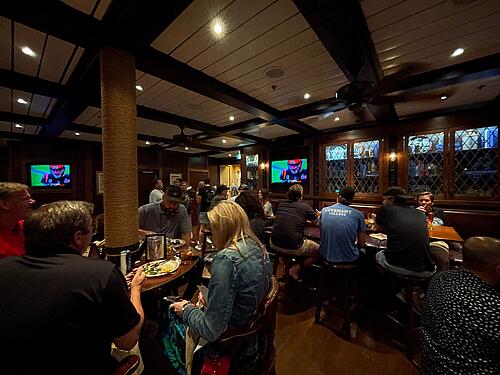 It was fun seeing all the fans getting into the game, although I think most people were watching since it was the super bowl.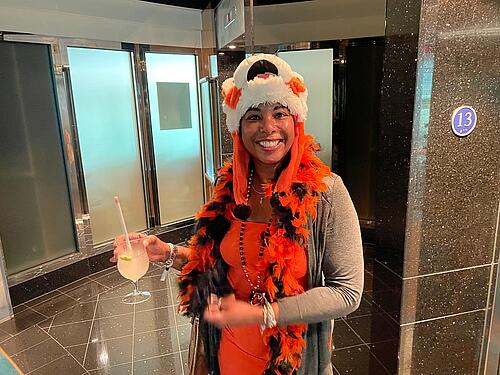 After the game, we had a few drinks around various bars before calling it a night since we have to get up early.
It was a fun cruise, and I think Brilliance shines with good live entertainment and lots of pool deck space.