Brilliance of the Seas Live Blog - Day 3 - Cozumel
In:
We are stopping at the sole port of call for our cruise, Cozumel, Mexico. While we have been to Cozumel many times before, I always enjoy visits here for the great Mexican cuisine.
I suppose my excitement for guacamole got my mind going a bit too early, because I woke up at 4am and was unable to go back to sleep. I tried mightily, but the combination of the motion of the ship, noise from the ship creaking and my excitement kept me awake.
I took the opportunity to get up and enjoy the sun rise as we pulled into Cozumel.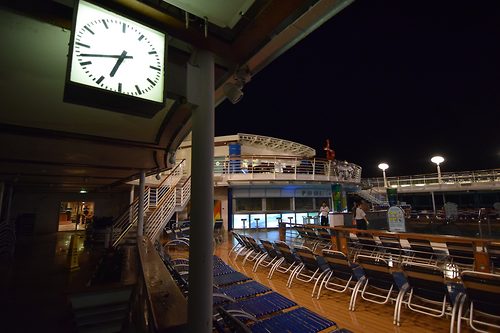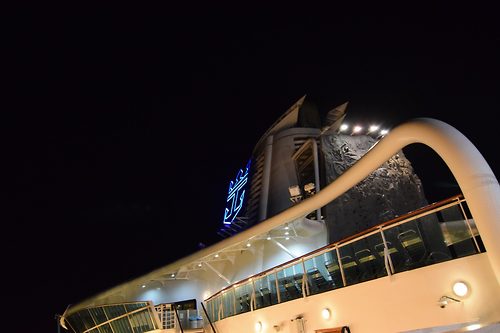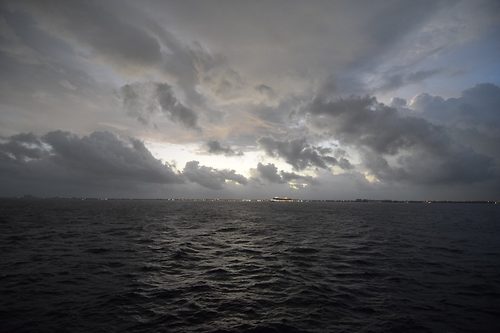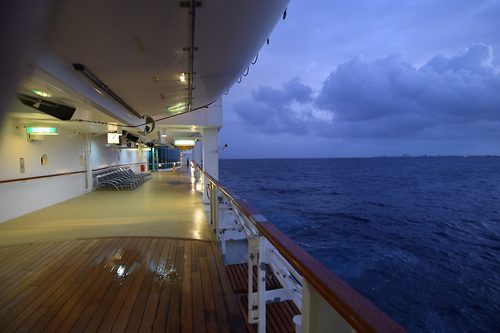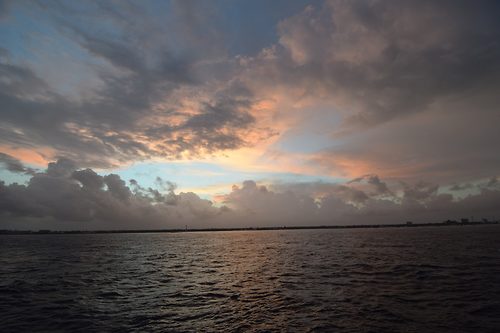 We docked at 8am, and I went back to the room to get ready to go. We decided to have breakfast in Cozumel instead of on the ship.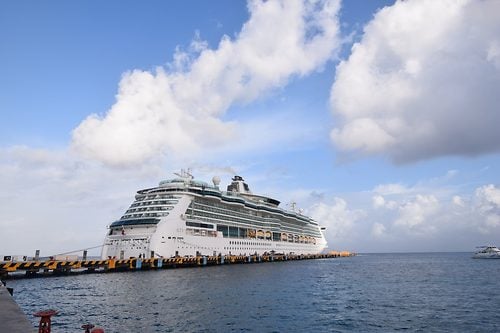 Getting off the ship was quick and there were no lines, so we were on our way.
We took a taxi to downtown Cozumel, which is an $8 fare.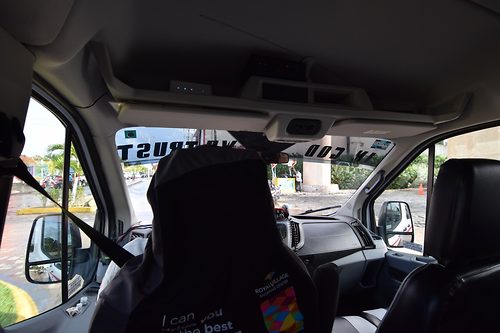 Breakfast was at a coffee shop and bakery that we discovered last year, La Cozumeleña. They have fresh baked pastries (there is a separate bakery next door), and there are eggs, sandwiches and even some Mexican favorites.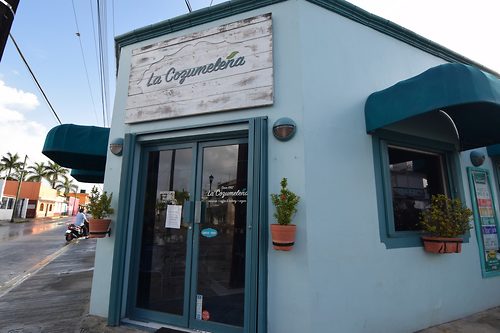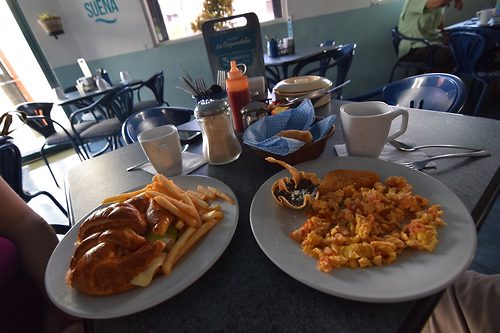 After breakfast, we opted for the natural follow up to breakfast: drinks at a bar. There are so many bars in Cozumel that it seems like you find a place to drink around almost any corner.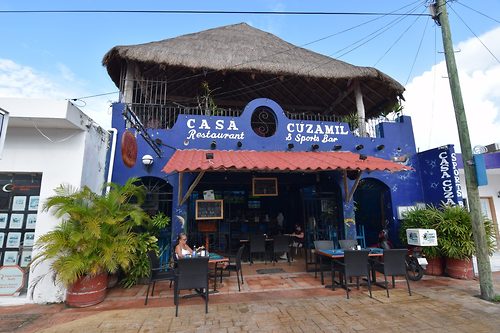 We also did some shopping in town, browsing a few shops along the way.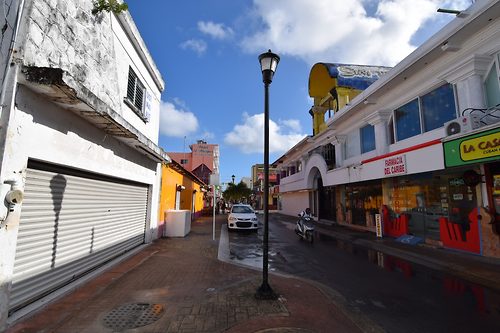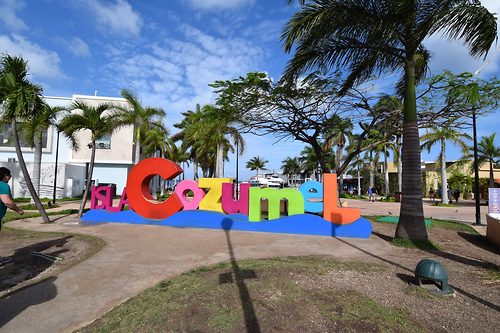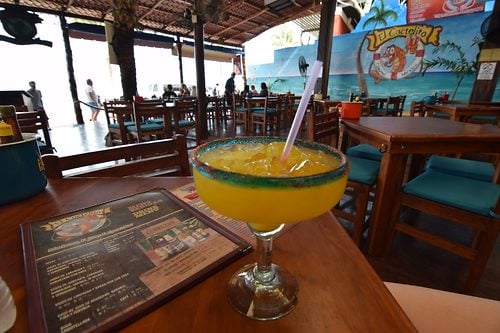 We had lunch at Casa Denis, which is a popular restaurant. We ate there a number of years ago (I think on our honeymoon), so we decided to re-visit).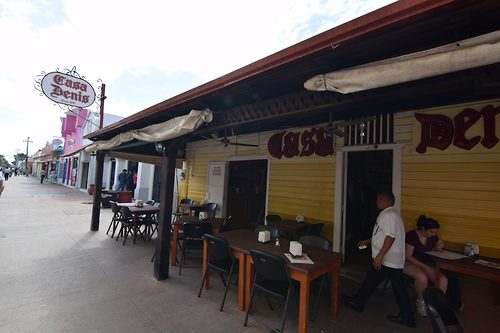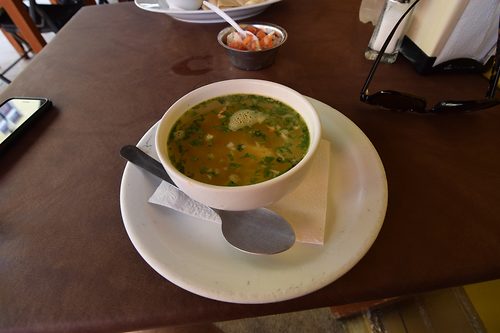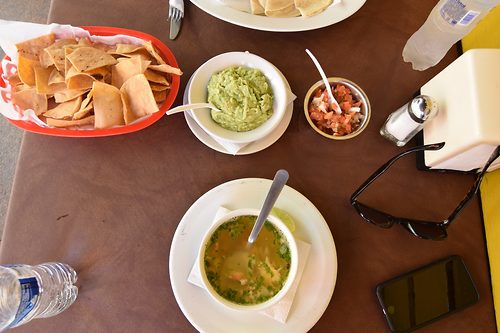 I like that the menu is more authentic than just the usual tourist food. The guacamole and soup hit the spot for a light meal.
We did a little more walking around and decided to head back to the ship for some pool time. We made a pit stop at La Mega supermarket to pick up authentic tortilla chips. For some reason you cannot find the same tortilla chips in the States that you can in almost any Mexican bar.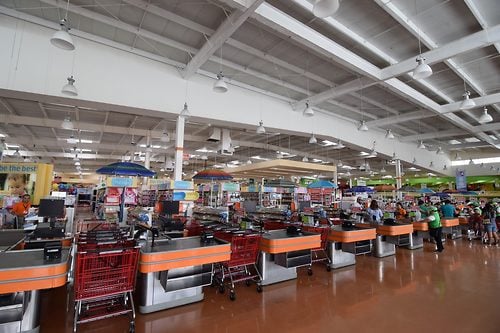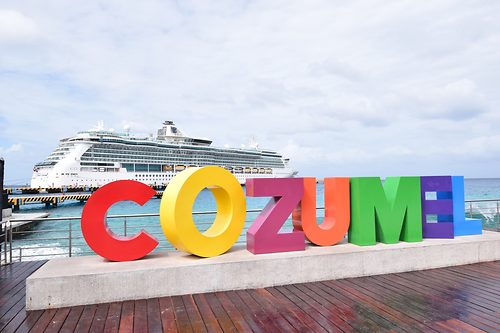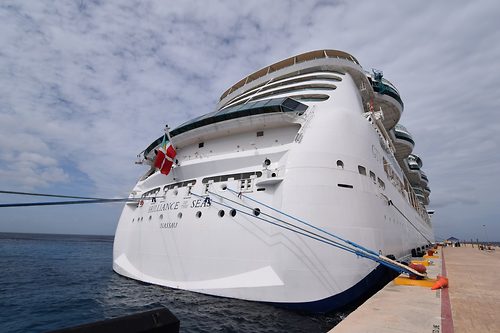 We got back to our room and decided to sit down for a moment. If you have cruised before, you know that means as soon as you lay down on that bed it is nap time.
When we awoke, we headed up to the Solarium to enjoy warm temperatures.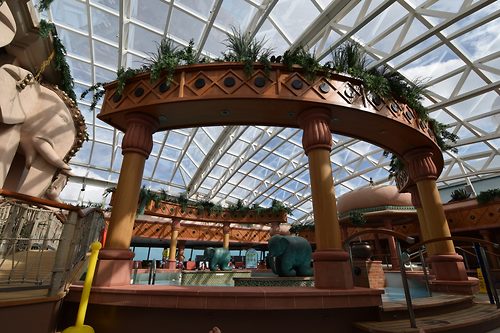 I took in sail away from on Deck 12, which had a great view of Cozumel and a nice sunset too.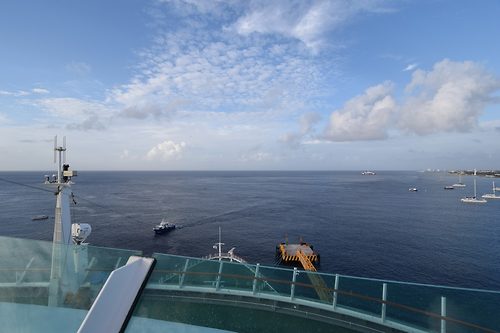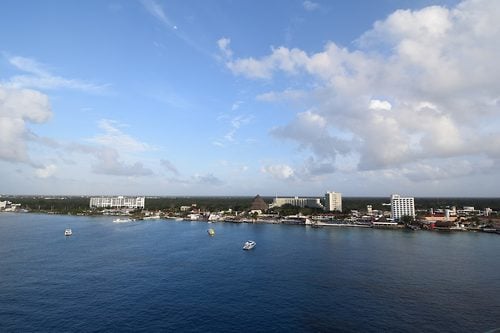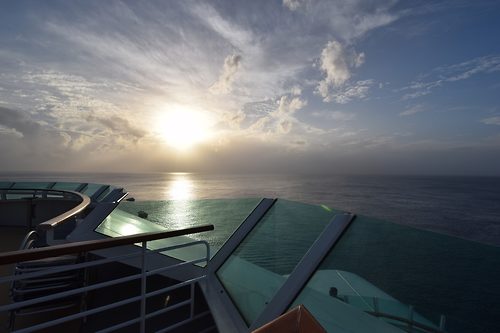 As we departed Cozumel, the Captain let us know we could expect strong winds and likely more motion in the ocean. Sure enough, within an hour of leaving the movement started up. In fact, the motion felt a notch or two "higher" than yesterday.
Speaking of "motion in the ocean", it is important to know that when it happens it is not the end of the world. You get used to doing a staggered walk, and the fun activities still go on. There is no harm in taking some Bonine if you want be pro-active about it.
We had no dinner plans, but opted to see if we could get into Izumi again for diner. The staff there got us a table in no time, and my wife and I changed up what we got this time.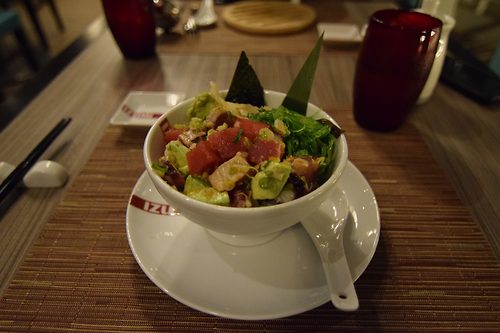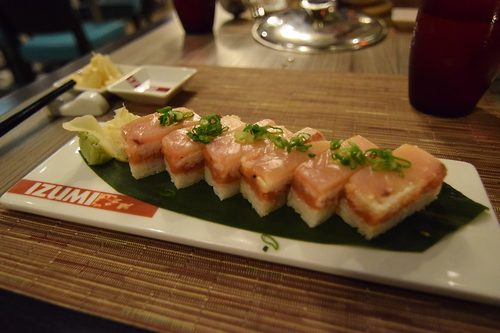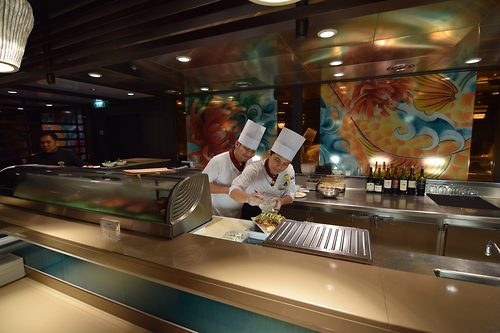 I tried the tuna poke bowl, which is new, and it is a great assortment of cut up sashimi.
We thought it would be a good idea to try the casino again. To summarize, the casino gods did not smile on us.
We grabbed a seat at the Schooner Bar to enjoy some classical music. There is a trio that plays the violin and piano, and it is a very soothing and enjoying performance.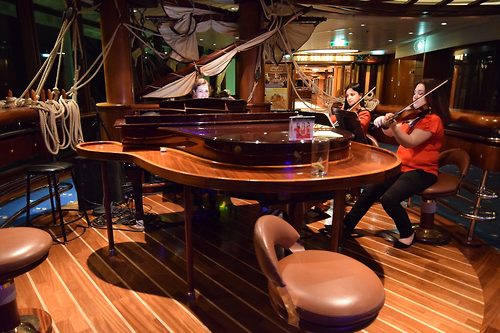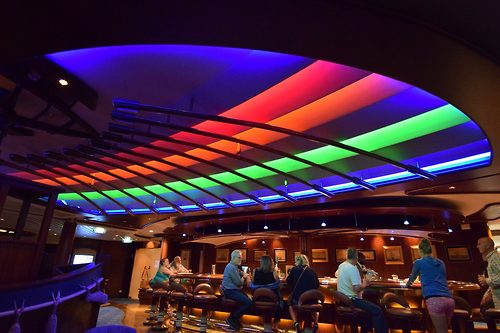 For our late evening plans, we wanted to check out the King & Country Pub for some great bar tunes.
Tomorrow is our last day, and it is a sea day.  Fingers crossed it will be smoother tomorrow!
Stray Observations
The drink card appeared today! $75 + 18% gratuity for 10 drinks. Not a bad deal!

The draft beer card is also available.

It is always important to take your passport with you anytime you get off the ship, but I did notice that despite the fact Royal Caribbean told us we needed to bring ID, no one checked it.
Playing the quarter machine in the casino when the ship is rocking rendered no better results than on land. Oh well, it made sense in my mind at the time.
The self-leveling pool table does not appear to be functional.
Through this evening, there has not been a stage show in the Royal Theater. Each evening has had some kind of a headliner or performer, but no stage production.
Luggage tags already? Oh no!