Brilliance of the Seas Live Blog - Preamble
In:
Welcome to our next Royal Caribbean adventure, onboard the beautiful Brilliance of the Seas!
We are taking a four-night Western Caribbean cruise from Tampa on Brilliance of the Seas.  This will be a cruise of firsts: first time on Brilliance of the Seas, first time cruising over a holiday and first time cruising without kids!
Why we chose this cruise
There is a fun story behind why we decided to book this sailing on Brilliance of the Seas.  Back in September, my wife and I were watching an episode of Dream Cruises on AWE Network and it happened to be Brilliance of the Seas.
I love these documentaries, mostly because it gives me a quick Royal Caribbean "fix" and while seeing all the fun things available on Brilliance, I told my wife I was going to find a deal for us.
My wife scoffed at my remark, because she knew we were low on vacation funds and even lower on vacation days.  
Challenge accepted!
After a bit of searching (during the commercial breaks), I found a sailing over Thanksgiving that would require just one day off from work and an affordable price....provided we left the kids at home.
It took some negotiating, but eventually my wife gave me the okay to book the cruise.  
Our plan would be to leave the kids with my in-laws and we would drive down to the port.
Our plans onboard
This is our first time on Brilliance of the Seas, but not our first time on a Radiance class ship.
We sailed on Jewel of the Seas in 2013 and had a great time.  What the ship lacked in size, it made up for in character.
The big difference between Jewel of the Seas and Brilliance of the Seas is Brilliance of the Seas was refurbished in 2013 and offers a lot to see and do onboard.
Since we are leaving the kids at home, the first thing we did after booking the cruise was to book the premium unlimited alcohol package.  This will be our first time using one of the drink packages and I am very interested to see if it's "worth it."  
I have always felt that the unlimited alcohol packages do not make financial sense for me because it is just too much to drink over the course of the cruise.  However, I am keeping an open mind and will see how well the package works.
I am also excited to try a number of the restaurants onboard, since I love Royal Caribbean dining and there are some favorites to visit and new choices to try.
Specifically, I am looking forward to going to RIta's Cantina, Chops Grille, Izumi and Park Cafe.  Reviews will be forthcoming!
Our plans on shore
We only have one port call, Cozumel, and our plans are still up in the air.  We want to do something different than we usually do, but not certain what that something is.
I think we will end up putting together a potpourri of activities.  I have been over the shore excursion options dozens of times but either what I like is too expensive or not really interesting to me.  
We have a fairly good amount of time in port, 8am to 6pm, so time is on our side.
I could see us taking a taxi to the east side of the island in the morning, heading downtown for lunch and shopping and then hitting a beach before heading back.  
Our itinerary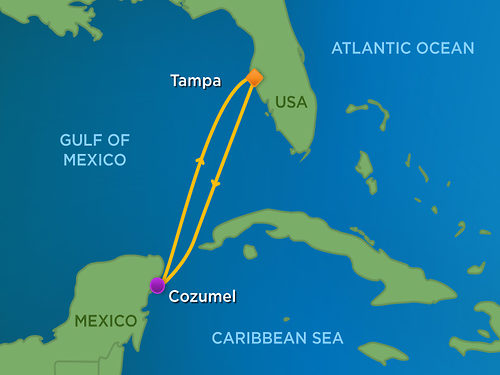 Our ship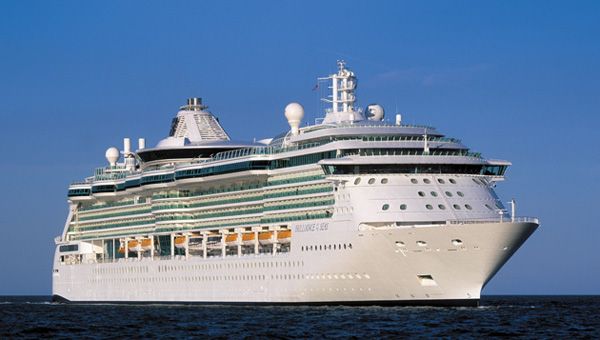 Next update should be on our embarkation day, Thursday, November 26. Stay tuned for all of our live blog updates right here.