Brilliance of the Seas Live Blog - Day Two - Sea Day
In:
Today was our first sea day and I'm happy to report I slept in until 9am!  Well ship time 9am, still shifting time zones.  The weather today was very poor, high winds and rain.  Due to the weather being so poor the captain decided to change the order of our ports.  We are now doing Cozumel first tomorrow and then Grand Cayman.  No impact to our cruise, Royal Caribbean just finding the best weather and headed that direction.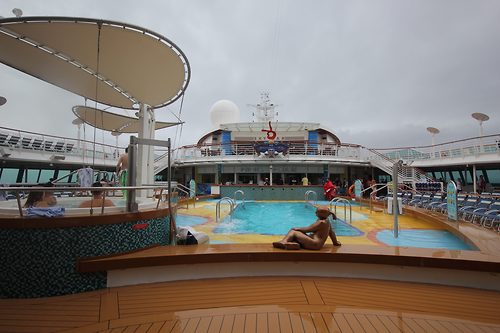 The Solarium was the popular place today since it was covered and warm.  I spent majority of our day in the solarium hot tub.  As the day went on they actually closed the top decks due to the bad weather.  The ship was also really rocking; the captain said we have 50mph wind.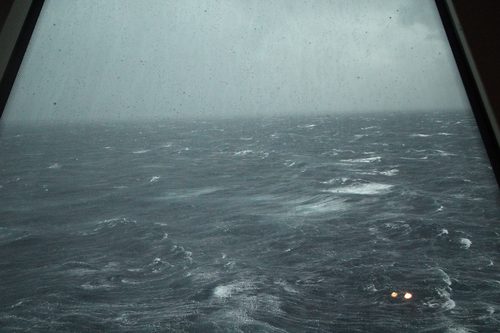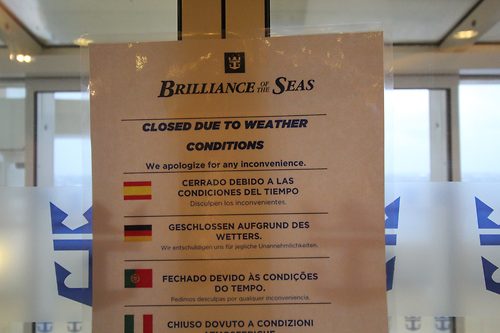 Since we were in the Solarium already, we ended up having lunch in here again.  They open at noon and people were lined up today for the roast beef! I went with the same lunch, I just wish the salad bar had ranch!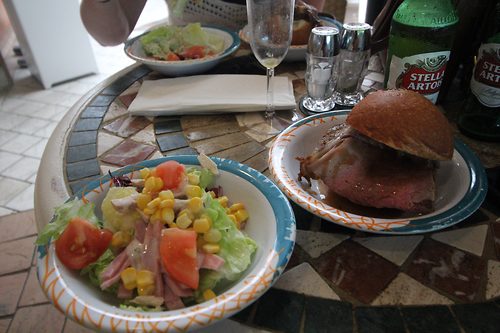 Since the weather was getting so poor we decided to head in early afternoon and make our first trip down to the pub.  I always seem to forget about the pub on Brilliance because it's down on deck 4 beside the casino.  Made some new friends at the bar and enjoyed a few pints.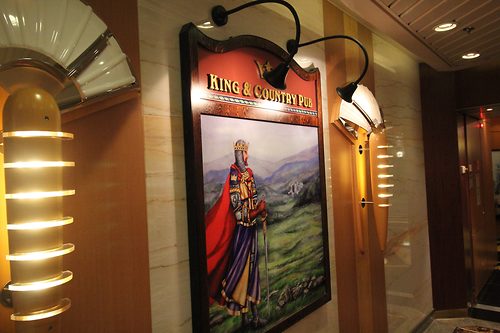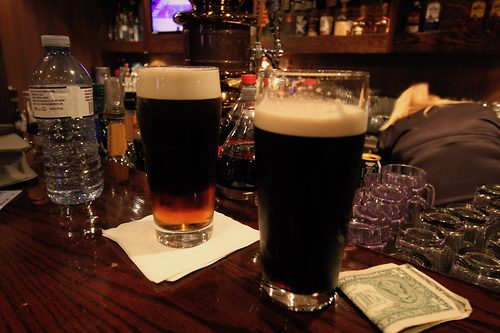 Tonight was formal night so most men were wearing pants and a jacket and ladies in their cocktail dresses.  I actually saw very few ties, so it was more like business attire than formal night.  We took advantage of taking photos and all the back drops and plan to use our Crown and Anchor perk to get two for free. 
We ended up sititng down at the R Bar for awhile, they were playing some weird games with solo cups and straws.  I thought this was strange being formal night vs having live music.  I suppose they were on break for an hour and they were doing the games to entertain people.  Once the music came on Hillary and I got up and danced.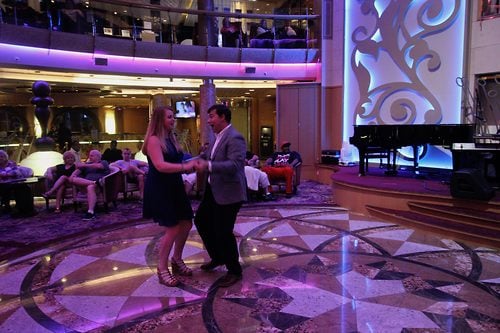 Dinner tonight was back in Givoanni's table, though tonight it was just Hillary and I.  I had asked them last night to save some of the lasagna from lunch for me.  This is something on their lunch menu but not on their dinner.  They brought me out like 2lbs of lasagna! No way I was finishing that much, but it was so good.  We were only in the restaurant for a little over an hour tonight.  After eating all the pasta we decided to skip dessert, just couldn't handle it.  That of you wondering the charge is $30 + 18% per person.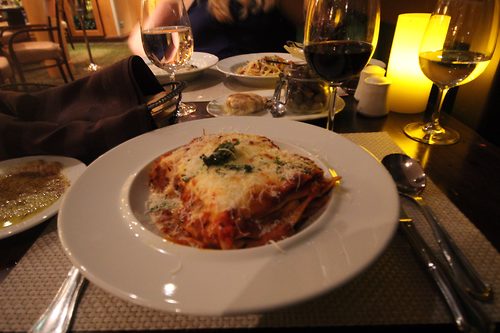 Tonight we ended up in the silent disco at 10:30, it was fun since I was with a group of 10 friends.  Though the club was very empty maybe 20 people attended.  We had a blast singing away.  Around midnight we decided to get some pizza and call it a night.  I was surprised to find they also had a nacho bar open.  The late night food is in the solarium on Brilliance of the Seas.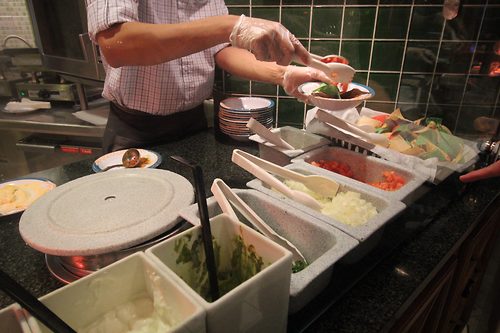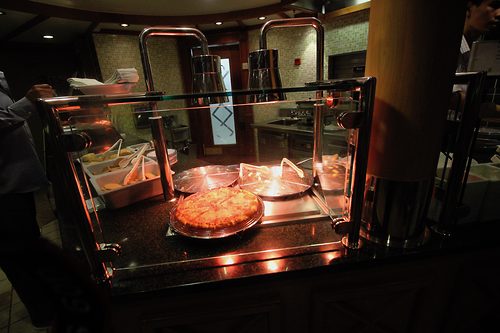 Tomorrow is our first port of call in Cozumel, Mexico.  I'm happy to report, I'm doing something brand new! Stay tuned…