Brilliance of the Seas Live Blog – Day 4 – Cozumel, Mexico
In:
Today was our second port, Cozumel, Mexico. We didn't arrive until 10AM, so it was nice being able to relax this morning and not feel rushed to get off the ship. I wanted to watch us sail into Cozumel from the helicopter pad, since I could see Liberty of the Seas was also in town.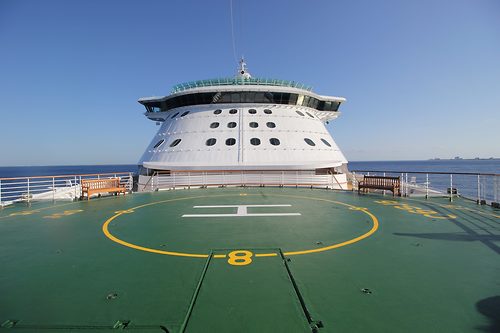 On Brilliance the helicopter pad is open access to anyone, so I recommend you coming up here at least once. It was rather windy but really fun to watch us sail into town. You will want to go to deck 5; in the centrum area you will see doors to lead you to the outside deck. Once you are outside, just walk them all the way forward.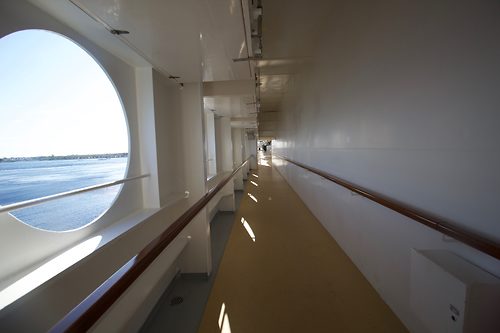 As soon as we made our approach to the pier, we started spinning to back in. So I decided to head up to the to deck to finish our docking process.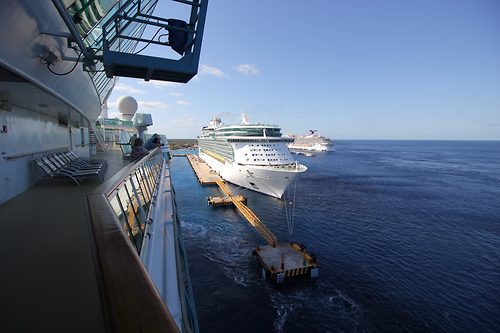 I reserved a day pass at Nachi Cocom, which is an all-inclusive beach property. The cost is $55 per person and they limit the property to 120 guests per day. The taxi rides are $17 per way, up to 4 people. I heard a couple in line talking about how they were going to Nachi, so I just asked them if we could share a taxi.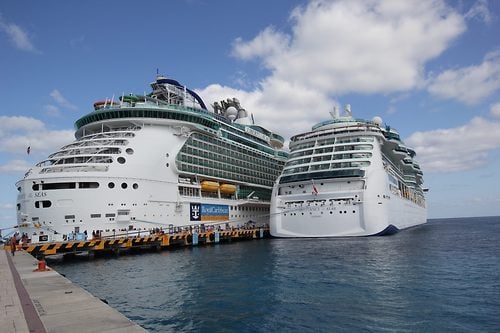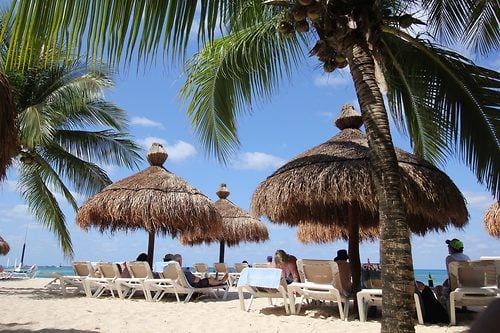 Since Brilliance was the last ship to arrive in Cozumel, Nachi was almost full by the time I arrived. Thus, I had a set in the last row, no big deal it was still beautiful. I had some guacamole down on the beach at 11AM and then lunch up by the tables at 1:30PM. For lunch I ordered the shrimp fajitas, and maybe it was all the beers, but they were the best I'd ever had!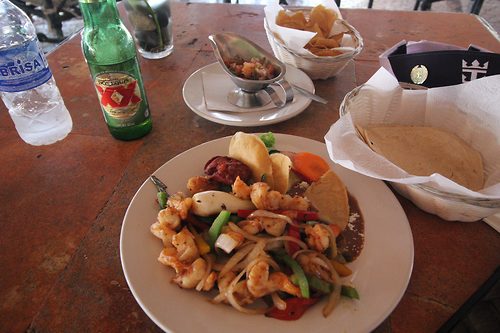 I ended up staying at Nachi until a little after 5PM, since our ship left at 7PM. It was a really great day in Cozumel and the service was outstanding both down by the beach and the swim up bar. There was almost no one at the property when I left, so I ended up taking my own cab back for $17.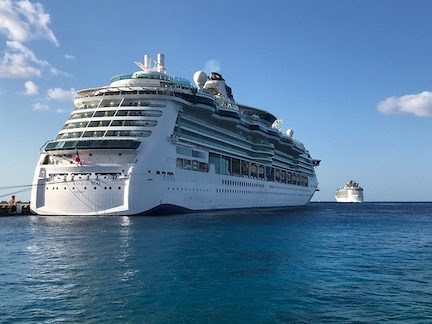 This evening was the Crown & Anchor top tier event. This is a special event to recognize all the Platinum and above members. They had out drinks and talk about all new ships coming out. I am happy to report I had my first Stella of the cruise at the event! They announced all the total number of members on board: 136 Platinum, 42 Emerald, 64 Diamond, 45 Diamond Plus, & 6 Pinnacles.
Dinner tonight was back in Giovanni's Table. I know what you must be thinking, how much Giovanni's can one person eat! Last night I had asked them if there was anyway they could save some of their lunch lasagna for me at dinner. They checked with the chef and since we were in port they were closed for lunch, but that we would make me some fresh for dinner! It had so many flavors and very filling, I wasn't able to eat it all and skipped my dessert tonight. Talk about a food coma!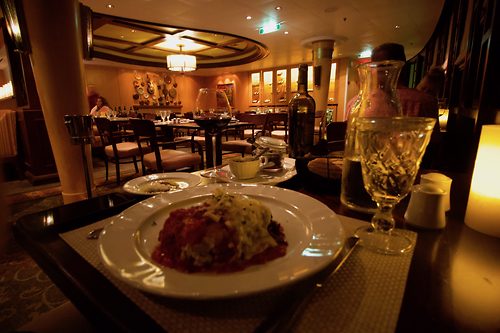 After dinner I decided to go straight to bed. My day in Cozumel was perfect, but I think with all the drinks and food I was ready to get good nights sleep. Tomorrow is the last sea day of this voyage and I have a lot planned, stay tuned!