In:
Recently Royal Caribbean began a new policy of offering complimentary drink vouchers per night to select levels of Crown and Anchor Society members to help offset congestion in its Diamond and Concierge lounges.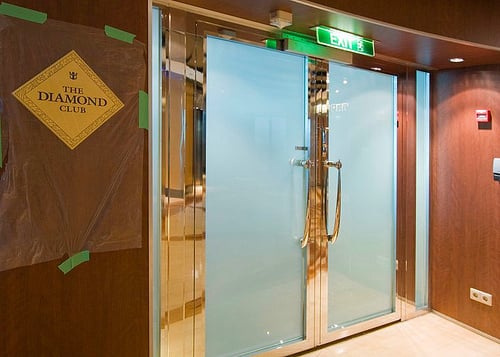 How does these new complimentary drink coupons work?
Three drink vouchers per day will be applied to each eligible Diamond, Diamond Plus and Pinnacle Club members corresponding SeasPass card to be used to get a free drink at bars on the ship.
One drink may be redeemed at any one time.
Who is eligible for the drink coupons?
Guests who are Diamond, Diamond Plus and Pinnacle Club members.
When can I use the drink coupons?
Between 4:30pm and 8:00pm
Which drinks are available with the coupons
Spirits
Bacardi Rum
Bailey's Irish Cream
Tanqueray Gin
Finlandia Vodka
Dewar's White Label Scotch Whiskey
Jameson Irish Whiskey
Jack Daniels Tennessee Whiskey
Jose Cuervo Gold Tequilla
Courvoisier VS Cognac
Sandeman Port Wine
Wines by the glass
St. Martin Chardonnay
Zonin Pinot Grigio
Beringer White Zinfandel
St. Martin Cabernet Sauvignon
St. Martin Merlot
Beers
Budweiser
Miller Light
Amstel Light
Corona
Heineken
Can I still go to the Diamond Lounge if I use these coupons?
Yes, Diamond, Diamond Plus and Pinnacle members can continue to enjoy all the amenities in the Diamond Lounge.
Where can I not use the complimentary drink coupons?
Drink vouchers may not be redeemed in the dining room, specialty restaurants, room service or Windjammer.
Are the drink coupons available on all cruises?
Not yet. Royal Caribbean promises they will be rolled out by Fall 2014 but already a number of ships are offering it, including Navigator of the Seas and Freedom of the Seas.