In:
If you have ever watched a Royal Caribbean commercial, you know they are all about big, colorful fun! Their ships provide entertainment for people of all age groups, and it's really hard to be bored on a cruise.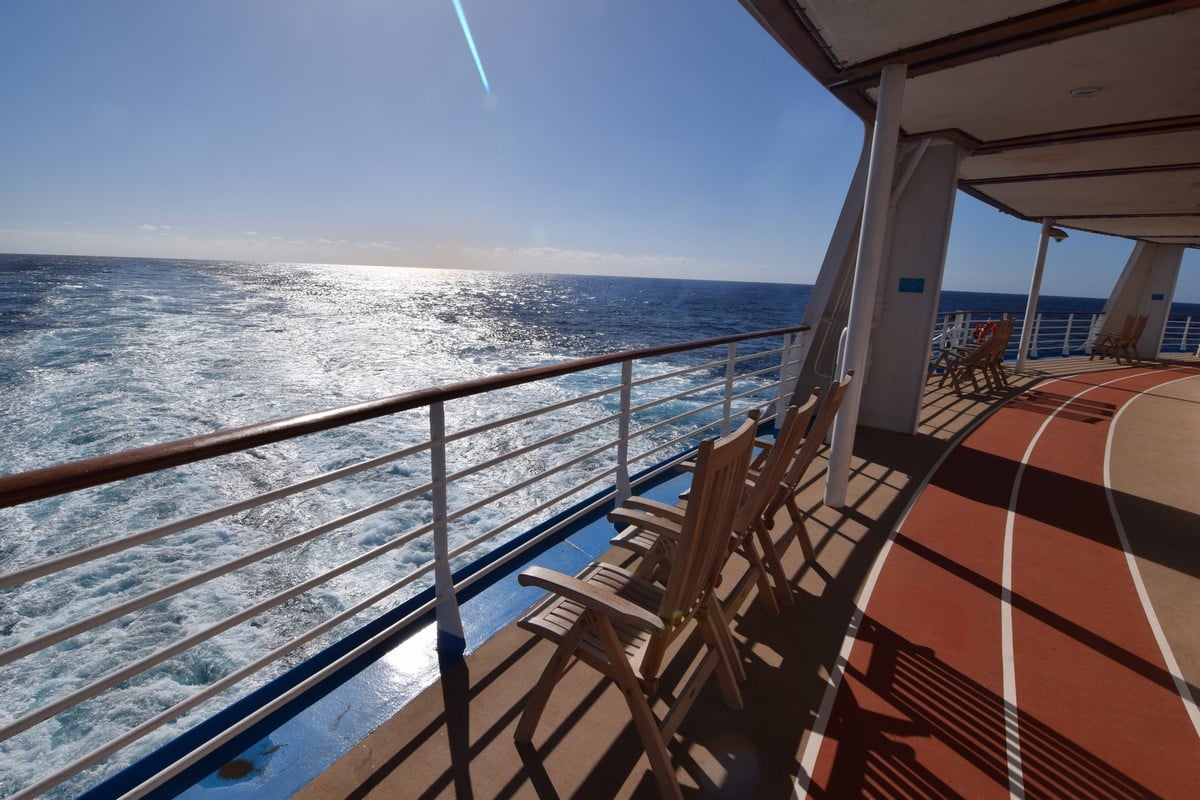 Sometimes when I watch one of those commercials, I think–"What about the people who aren't in it for the big, loud experience?" Can you cruise as an introvert, or someone who needs quiet spaces, and still have a good time?
The answer is yes, absolutely!
I'm about as introverted as it gets. While I enjoy meeting or talking to new people, my energy level drains quickly and I need to recharge by finding quiet time by myself. Cruise ships can be intimidating for those like me, because there are so many people in a close area designed to be social. Seems pretty draining! But vacations are meant to be relaxing, so how do we keep our batteries from being zapped?
Choose your cabin accordingly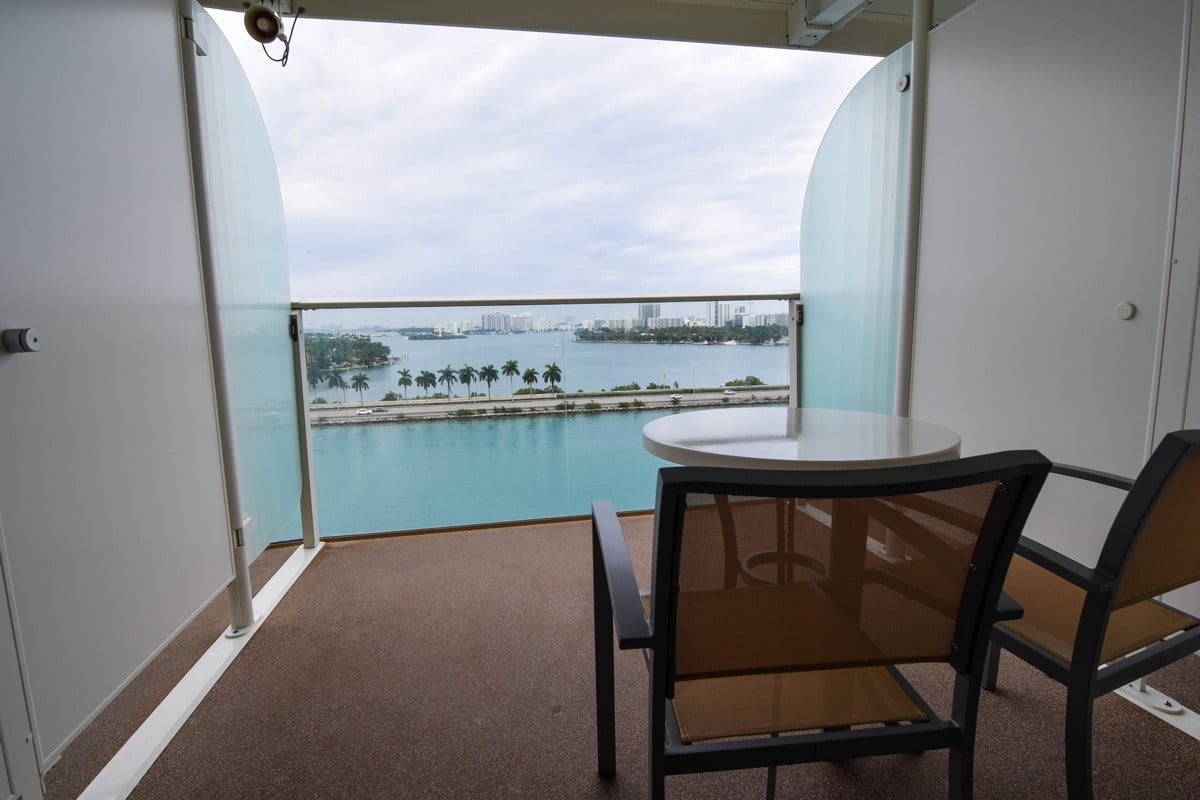 While the general rule of thumb is that you probably won't spend that much time in your cabin–if you're someone who needs to take time away from the crowd, your cabin is your safe zone.
Choose that zone carefully according to your needs. Do you want somewhere that is totally dark so you can escape and take a nap during the day? How about one that is as far away from the noise as possible?
Personally, if we are able to get a balcony right off Deck 8, that's my preference, since we hang out the most in Central Park. I can scoot back home if I need a break, and I find the ocean very calming. Picking the right spot can be very helpful if you know you will need a place to come back to.
Find quiet places around the ship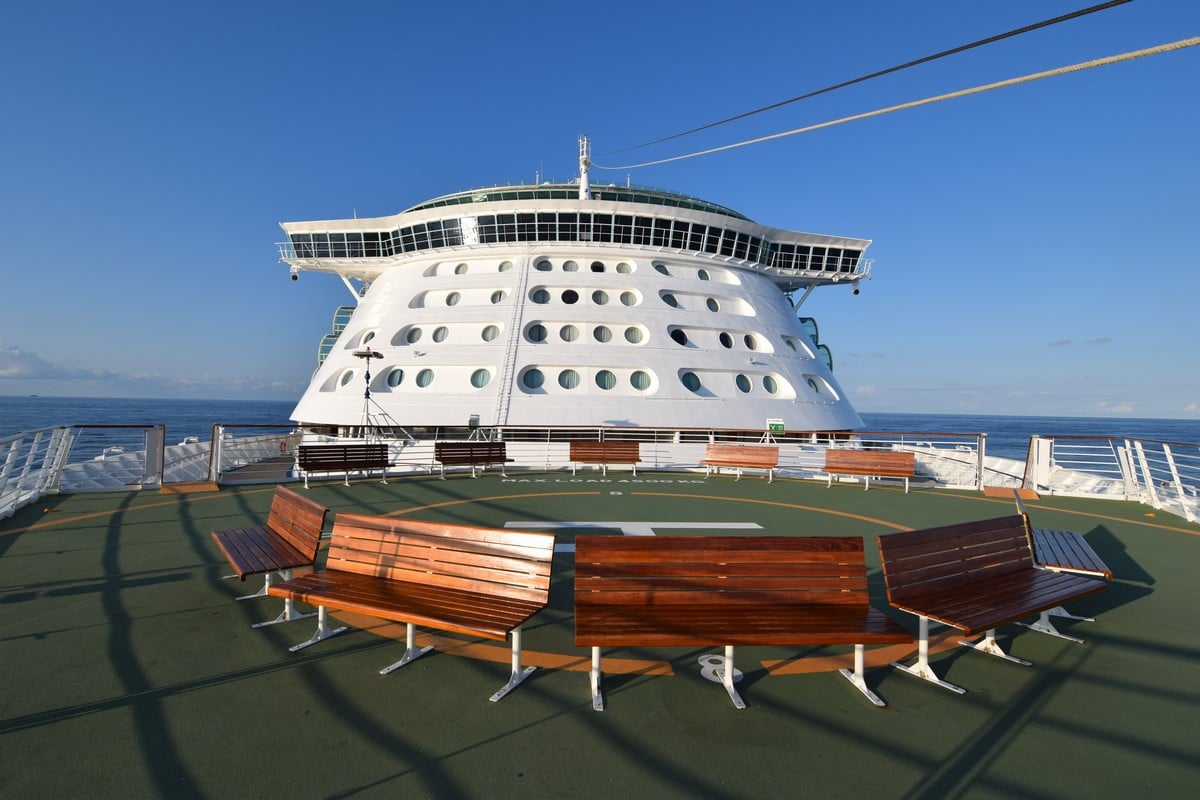 Believe it or not, there are quiet corners on even the biggest ships in the fleet.
When the crush of the crowd gets to be too much, grab a book and something to drink and take some time to recharge. Many of these spots are great for people watching too, in case you'd rather enjoy from afar.
Some of these locations vary by ship design, so we always take time on embarkation day to scope out our future hangs. 
Vintages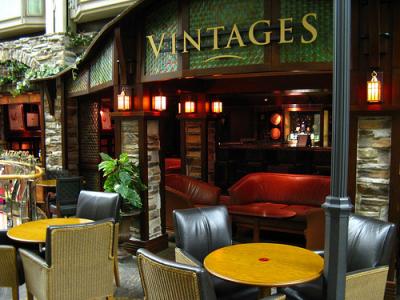 Vintages Wine Bar is an introvert's heaven. The lights are low, the music is soft, and the couches are comfy.
This is one of our very favorite places on Oasis Class ships, and we often become very close with the staff. For some reason, it's near empty throughout the day, so if you're looking for a quiet escape, Vintages is a good one.
This bar does get a little busy around dinner time, especially on Formal Nights, but even then the atmosphere is usually much more subdued than the rest of the bars.
Schooner Bar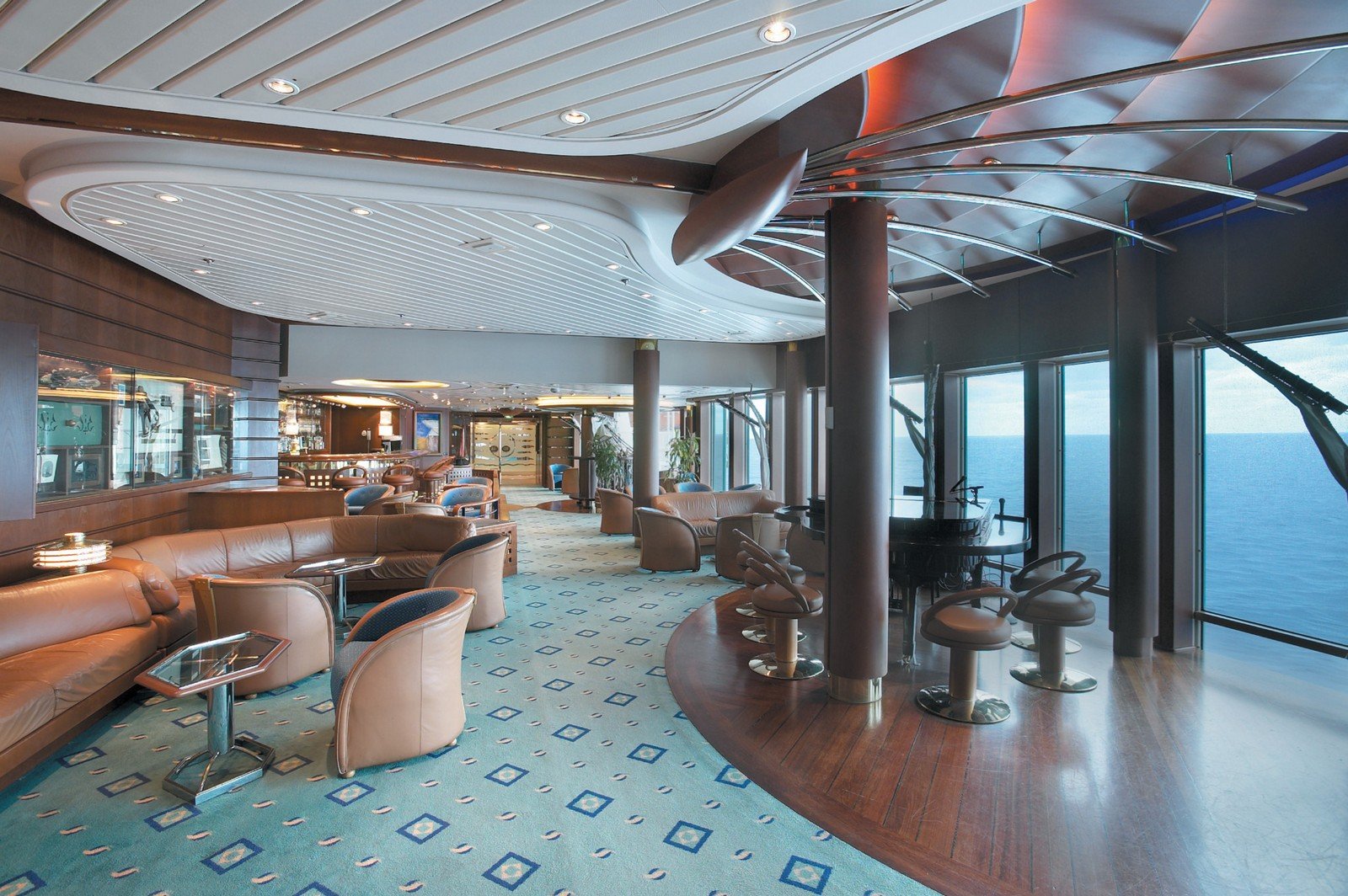 Schooner is another favorite of ours, though this last cruise I will say it was busier than normal during the day since it was a vaccinated-only location. It also is a trivia location on sea days, so pay attention to your Cruise Compass.
With those exceptions, though, Schooner is another great spot for quiet activity. On Oasis Class ships, it's also a fantastic place for people watching, since it overlooks the Promenade.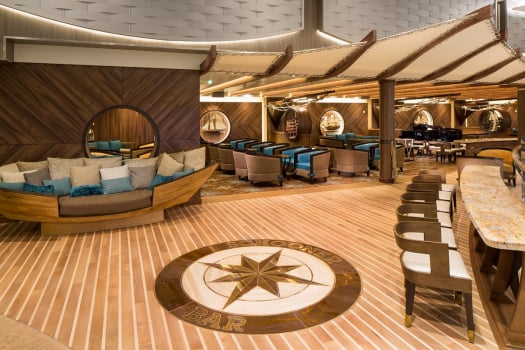 What makes Schooner special is its atmosphere. The nautical themed bar has little pods of cupped leather chairs that make you feel like you're in your own little sitting room. I love taking my book and journal and hanging there for a few hours, but the tables also lend themselves well to crafting too, as there is lots of room to spread out.
There's also usually at least one laptop counter, so if you need to work, this is a cool place to set up shop. Different ships have different Schooner setups–the one we saw on Navigator was really tucked away, back by the casino, and made for an even better introvert paradise!
Solarium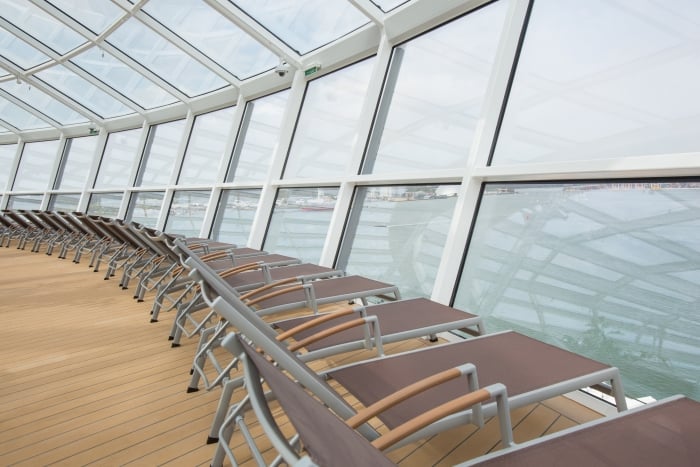 If you want peace, but still crave the sunshine, don't worry, we've got you covered!
Bypass the main pool deck and head to the Solarium. Again, Covid regulations made this area busier than usual on our last cruise, since it was a vaccinated only space. But I've been there on sea days where there's hardly anyone visiting.
The music is much more low key and soothing than the reggae and pop out with the main crush, and there are no kids under age 16 allowed in this area.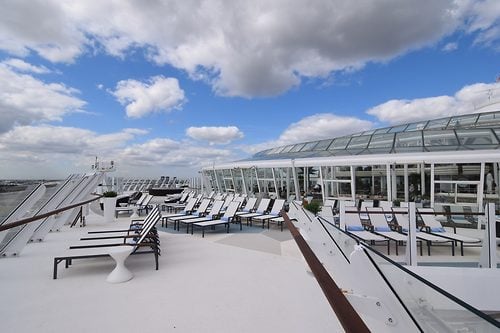 The seating is much more comfortable as well–while there are plenty of the traditional sun chairs in here, there are also cushioned loungers and round covered daybeds.
Depending on the ship, you'll find hot tubs and pools, even some shallow wading areas. You might have noticed a theme throughout this post, but I take my book here too–even in the pool! Yes I'm one of those people. Relax, unwind, and just enjoy the sunshine, without the dance party.
Central Park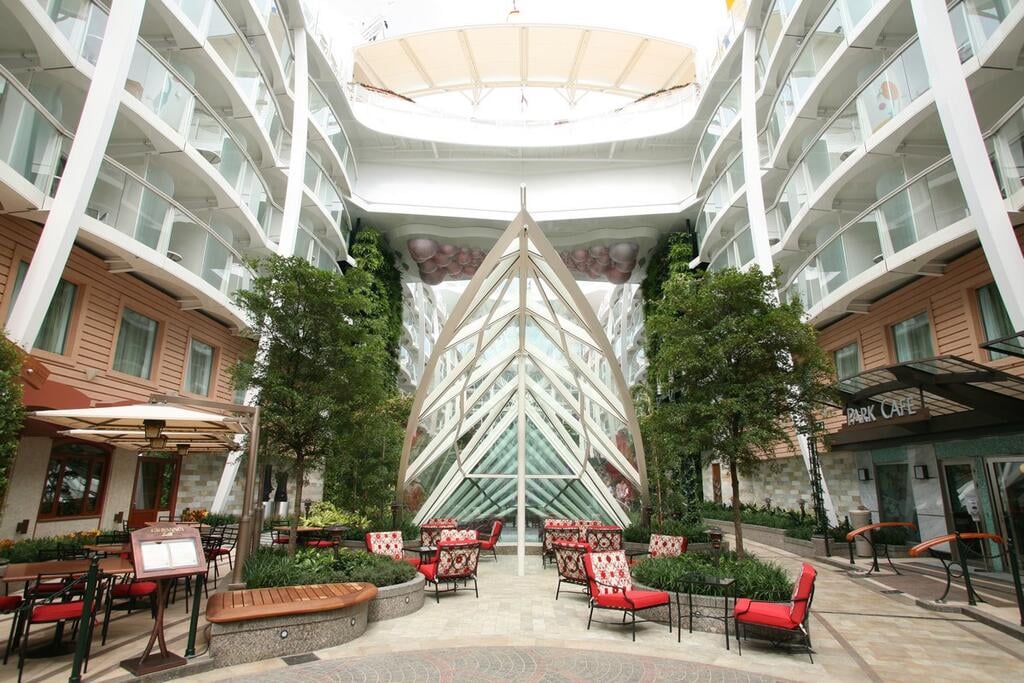 Even though Oasis Class ships have the most people on board, they also have one thing that other ships don't:  Central Park.
Nowhere else at sea can you step through a door into a garden filled with fresh air and birdsong. There are perfect little corners tucked away within the park, just as you'd expect, to duck into for some shade and a break. A few tables have checkers and backgammon printed on them.
In the evening, there is live music, usually of the softer mood. If I have to travel from one end of the ship to the other, I almost always choose to cross through Central Park, solely for the fact that it's a bit of quiet and a quick recharge, even if I'm not stopping.
Honorable Mentions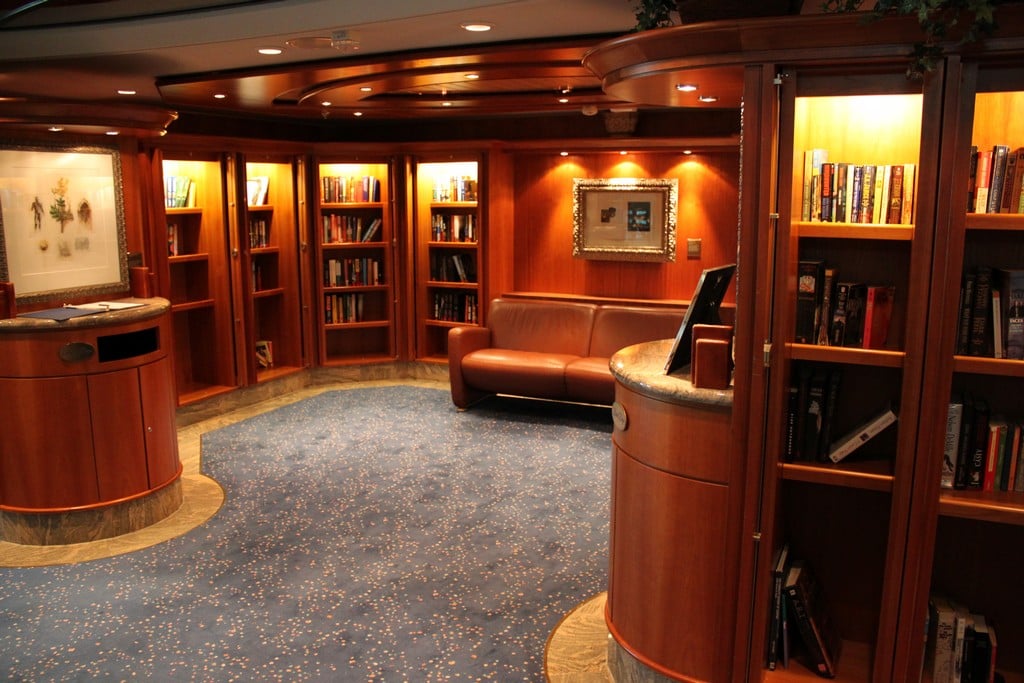 There are two places I want to make sure to include, even though they aren't on my own personal list:  The Library/Game Room and Vitality Spa. 
Most ships do have some kind of Library or Game Room. The ones I have seen are normally pretty plain. A few books, some tables. I'll be honest, I haven't spent a lot of time there. However, some people love that space for some true peace and quiet, because not a lot of cruisers even know that area exists. I'd love to hear in the comments from someone who does use this space, and how you use it! Do you have a favorite library, and what ship?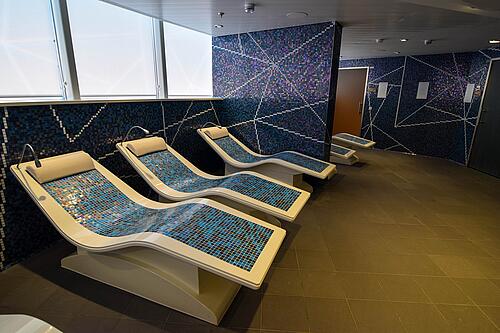 Vitality Spa is an Honorable Mention only because I haven't splurged for a treatment myself. However, I know a lot of people who have, and they have told me that it is so relaxing! There are a variety of options, too, not just massages. They also have an incredible fitness center, if working out is more your jam! 
Cruising is often marketed as an extroverted vacation, but there are plenty of options for those of us who need to recharge our personal batteries. In my opinion, that's just one more reason why it's such a great vacation option–be active when you want to, and step away when you need to. Your travel partners can continue on with an activity, and you don't have to have FOMO. Take a nap, read a book, work on your craft–then join them once you catch your breath.
How do you recharge? Where is your favorite "plug" on the ship?