In:
Royal Caribbean offers a lot of amazing cruise experiences, including 3-night getaway cruises that are the perfect escape for a weekend or just a few days away from it all.
Three night cruises are among the shortest sailings Royal Caribbean regularly offers and today we have a look at some tips to consider if you are going to try a quick Royal Caribbean cruise.
6. There is a formal night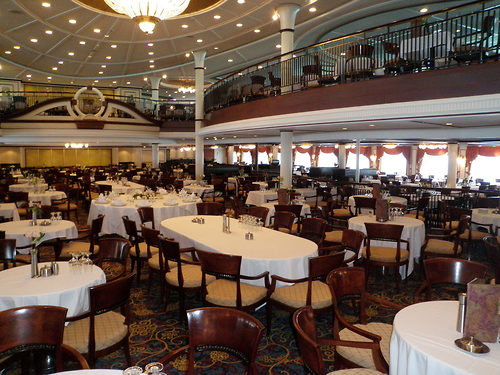 Just because it's only three nights does not mean there is not a formal night.
Usually the formal night is on the second night of the cruise, and it is just like any other formal night on a Royal Caribbean cruise.
5. Consider Buying the Drink Package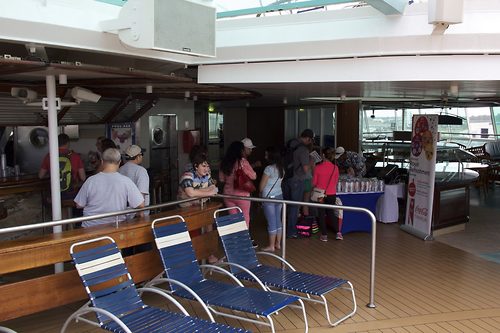 I know there are so many mixed reviews about Royal Caribbean's drink packages and whether or not it's a value to you.  However, you might find it to be a great value to you for just three days. 
The type of package you might want is going to deepened on what you like drink, but remember you are only paying for three days vs the standard seven cruise. One more deciding factor that might swing your decision is the drink package works in Coco Cay, Royal Caribbean's private island. 
On both, Majesty and Enchantment weekend sailings, they visit Coco Cay so the package works all day in the island.  Even with all the Diamond perks I get, I still find the drink package to be a great value on the short three-day sailings. 
Ask yourself; can you drink 12-15 drinks in three days? 
4. Inside Cabins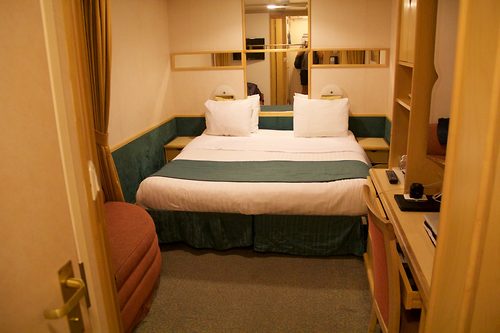 Since you are just going to be on the ship for a short 72-hours, consider an inside cabin. 
I don't even look at the other cabin types when I'm going on the weekend sailings, because there is so much to do and so little time.  If the cruise is a special occasion I understand wanting to splurge a little and get a nice cabin. 
However, outside of showering and resting a few hours in the evenings, you don't have a lot of time to spend in the cabin.  More often than not Royal Caribbean is offering some type of sale on the inside cabin's. 
3. Planning shore excursions in advance.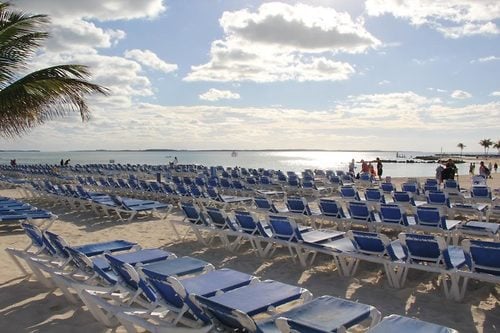 Honestly, for any cruise I'd recommend planning port day activates in advance.  And this holds true when you have such a limited time on board, the last thing you want to do is stand in another line.  
Often the shore excursions desk can get a lengthy line, especially on the shorter sailings. 
Prior to the cruise you can make any shore excursion purchases online to avoid working with the desk on board.  I also find the planning part at home to be just as fun, as the cruise itself, okay almost as fun. 
2. Activities on board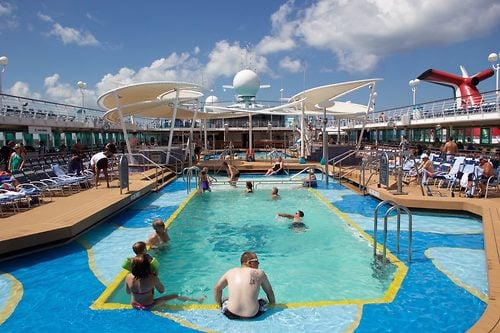 On every Royal Caribbean cruise you get a daily Cruise Compass filled with all the activities throughout the day.  This Cruise Compass is going to have activities around the clock, so the problem you run into is, you just can't do them all. 
Years ago, when I first started doing the shorter sailings, I tried doing as much as possible.  However, I'd find myself extremely exhausted by the evening.  So my recommendation is find a few activities you really want to do and left a few go for the next time. 
1. Board the ship early
Royal Caribbean often sends out text messages or emails advising guest with their boarding time.  Fact is, you can board the ship anytime you want, regardless of the message states.  It usually has times listed to board by which deck you are on, but just ignore this message. 
Again, you only have 72 hours on board and you paid for these hours, so do not waste them. 
I would recommend arriving to the pier at 10:30am and you should be on board no later than 11:30am, if not sooner.