In:
Royal Caribbean is known for its cruise ships that not only take guests to destinations around the world, but offer an incredible onboard experience as well.
In fact, the cruise ships are as impressive as they are photogenic and Royal Caribbean has taken some truly impressive photos of their vessels.  These photos capture the majesty of their design, as well as incorporating the vistas and cityscapes in the background.
I have hand-picked some of my favorite Royal Caribbean cruise photos shared by the cruise line recently to show off the intriguing look these vessels offer.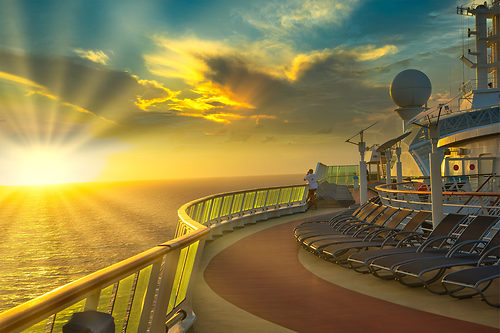 If there was a recipe for a great photo, you would not want just a sprinkle or dash, but instead a heaping of sunset. Photo by Volnei M.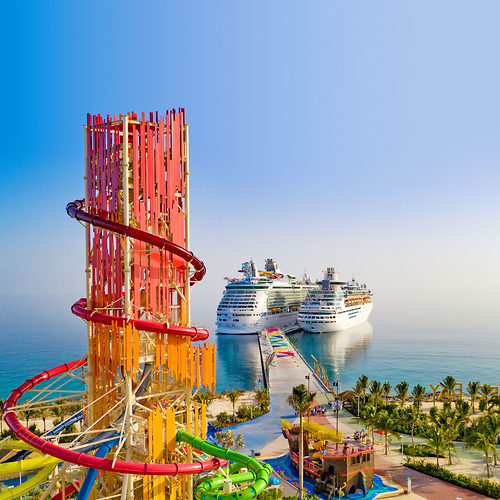 In the first year since Perfect Day at CocoCay debuted, there has been no shortage of jaw-dropping photos of this private destination. It is impressive to consider how closely the island ended up looking like the concept art that proceeded it. Photo by Adam H.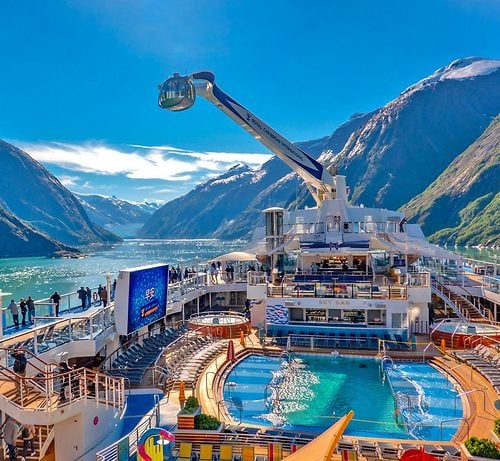 If you have been on an Alaska cruise, then you know just how amazing your surroundings look every time you visit. No matter the port or location of the ship, there is always sweeping landscapes to take in, and this photo is a shining example of what happens when you combine the scenery around you with a sunny day. Photo by twangster
Earlier, I talked about how a great sunset and Perfect Day at CocoCay never disappoints from a photography perspective, so it should come as no surprise to see when combined, the results are awe-inspiring. Photo by Pieter D.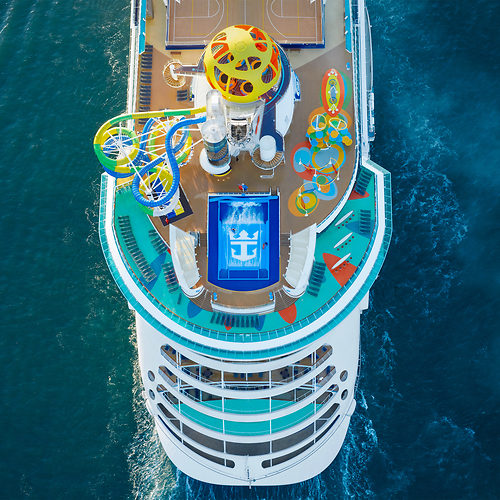 The sleek lines of a Royal Caribbean ship have been eye-catching for decades, and the contrasting color you will find across its decks are always a visual treat.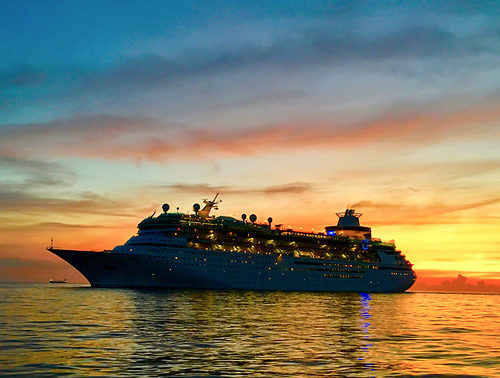 In photography, the golden hour is the period of daytime shortly after sunrise or before sunset, during which daylight is redder and softer than when the Sun is higher in the sky. Combine that with the ship's lights and you have a great photo!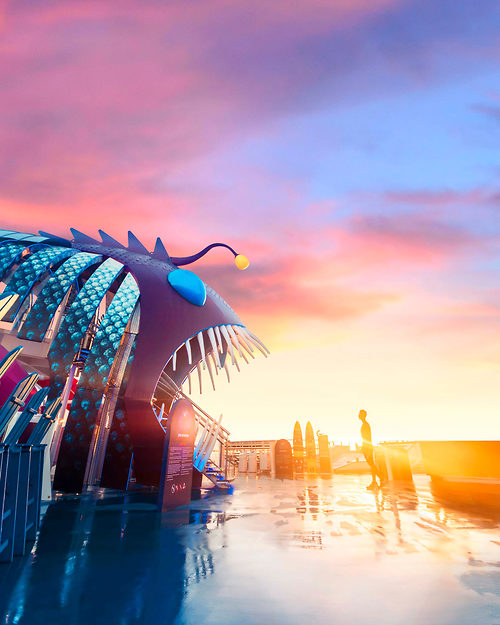 The Ultimate Abyss may be a polarizing topic among cruisers, but the ten story plummet will capture the attention of pretty much anyone. Photo by Nick M.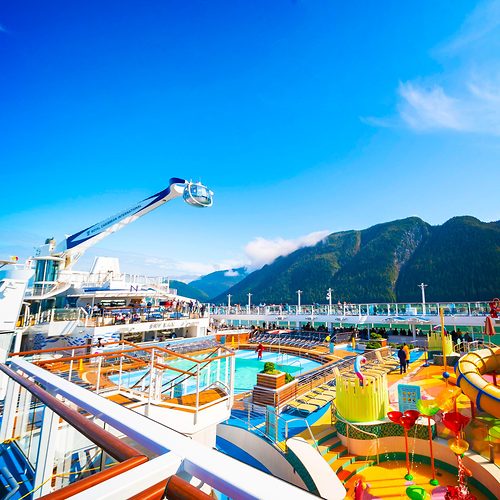 It is always an interesting contrast between the natural wonders created thousands of years ago, and the latest in cruise ship design.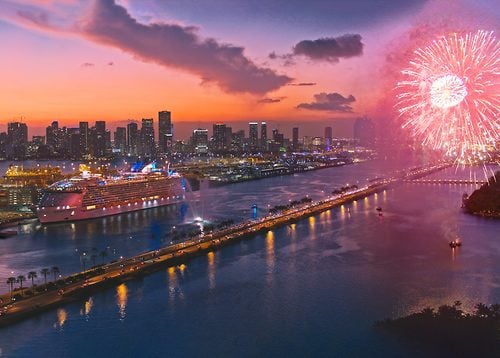 Fireworks, anyone? The launch of a new ship is cause for celebration and it makes for a great photo too.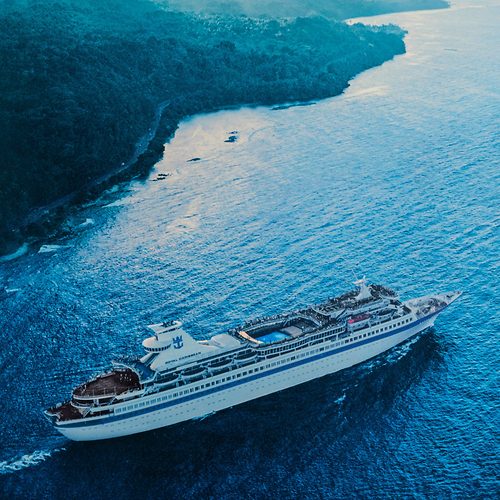 Our final photo may not have lens flare, fireworks or even an amazing sunset behind it, but during its prime, this would have been an incredible sight to see, because Royal Caribbean made a name for itself from the beginning with cruise ships that commanded the attention of anyone who caught a glimpse.
It is incredible to consider that from this one ship, Royal Caribbean would go onto build ships like Oasis of the Seas or destinations like Perfect Day at CocoCay.