 Posts

18

Joined

Last visited
cocptca's Achievements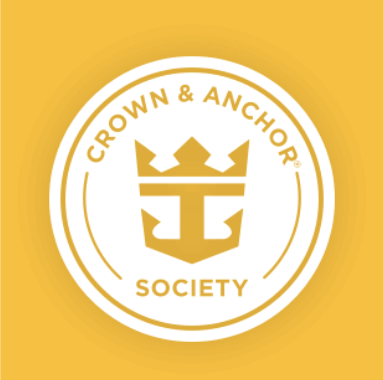 Gold (2/7)
4
Reputation
Coco Beach club - beach cabana and full day pass @ $599. simple question, worth it?

Hello All, just seeing if there is a cruise compass floating around for AOS since the restart? thanks in advance

If it's the same email I received it clearly says ages 2 to 11 years, then again it's probably not the same communication.

Just received mine, 14th deck. Now I need to look at what's above us, never been in AOS, just glad we're not low and obstructed.

Wondering if C&A status has anything to do with the check-in times, I received 1:00 to 1:30, but I'm just an Emerald.

Mine says CVS in the signature/clinic site section. Plus CVS sent emails for confirmations on both dates.

Great review of the cruise and COVID protocols. This has me rethinking if I should save the $200 bucks on a day bed. It shows Adventure Of The Seas as having 3200 guests at full capacity, if there was 1000 on yours that's super light. Wondering what Allure in September may look like capacity wise.

Greetings Board, AOS in September and a day at Coco Cay, any suggestion on three day bed locations (Chill Island, Breezy Bay, and South Beach)? Just me and the spouse, drink package accessibility, the water, and not extreme noise would be awesome. thanks for the area suggestions.

@ Andrew, I'm on the 10/3 through 10/8.

excellent @ Andrew and WAAAY. I don't know what status I am, but I received and took advantage of a $99 fare on IOS in October. Thanks this makes me feel better about locking and loading right now. Thanks again.

So I know this may have already been asked and answered but for the life of me I cannot locate it. A little background, our May 24th cruise on FOS was of course cancelled, we opted for the 125% for cruise fare and cruise planner items. We received the FCC and applied it to a cruise we have on HOS in March 2021. Last night we noticed that the current promotion our HOS cruise went down, in the neighborhood of $450, so our TA was able to lock us in, perfect. She was also able to get, which we had not received from RCI, our cruise planner OBC, and she applied it to that booking, perfect. So here is the question, if we use the OBC for different items on sale currently, and then those items drop prior to March 2021, will I have to cancel on cruise planner, use a CC to repurchase at the lower price, and wait for RCI to credit my CC? In the pre-COVID19 days when you cancel something on cruise planner and repurchase, it took a few days to receive the credit on your CC, that is not what's taking place for me right now. Or has anyone been able to call into RCI and have them make the change to the lower price, and credit my OBC the difference? Last question, I have about $2200 in OBC, if i use $1500, can I have the casino cash me out for the balance while I'm onboard. Thanks for whatever information you all can provide.

@Andrew. The urban legend is actually true, the person posted the screenshots of his cruise planner on SOS in 2021 with the $18 mistake RCI made. We had the same package on a FOS cruise, so I sent an email to everyone with the screenshots of his, with my cruise planner showing mine, and i'm waiting for a response.