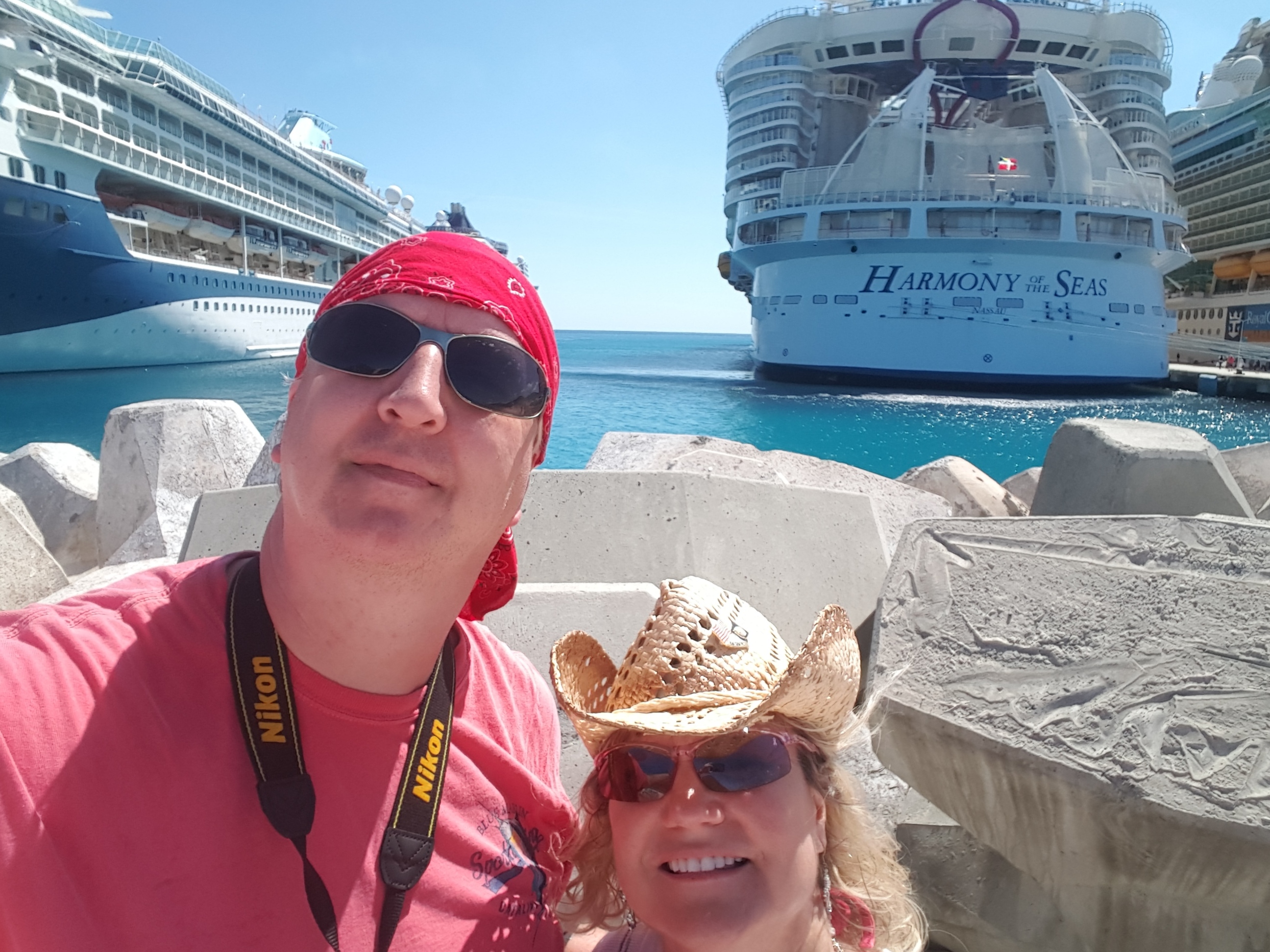 Content Count

454

Joined

Last visited

Days Won

1
Everything posted by MotleyCruiser
You still got a small plate though....didn't you?? EDIT: you have more will power that me. It would have been a two dinner night for me!

Glad to here THAT worked out well.

...and just bring some Sorrento's with ya!! lol

I'd love to try the Chef's table...I'm just too picky of an eater and it would be a waste for me to join them :( #ISuck

Utensils parallel on your plate means you're finished & crossed like an X means you are still working on it, but severs don't serving your dish to the left and remove from the right doesn't even happen anymore on ships... so I doubt that would work for you. flag the table with a book or grab one of the crew or a neighboring table and give them a head's up first before getting up.

My son witnesses something similar on our first cruise ever in 2003. We were on the Disney Magic and he was on the bow of the boat hanging out with Cast Members (he was 15). As I slept, I felt the boat stopping at 2 AM (Aft facing Balcony). sure enough Raft from Cuba in 13 foot waves needed help. Disney called the Coast Guard and back to Cuba they went.

PERFECT, Saved a good amount of cash and definitely saved time. We once got a Mercedes from them for $19.00 a day. It was great!!!! have a blast!! One word of caution on your trip to Orlando/Disney are. IF your GPS wants to take you onto Route 60 to cross over to central Florida DOUBLE CHECK the GPS that there are NO accidents on Route 60. Two different time we had to back track because there was no way around the accident out in the swamps.

I'm sure they have a shuttle. We took a cab to the nearest location to avoid the long ride and craziness of MIA. Also no Airport fee if you rent off site (away from airport) Address: 705 5th St, Miami Beach, FL 33139 Phone: (305) 808-3878

They have one at DownTown Disney aka Disney Springs

We do this every year pick up at MIA and drop at MCO...Look at Sixt Car rental for this too. typically the DO NOT charge extra to drop in Orlando like most will.

I would look into the Pick up at MIA and drop downtown option today and see if it has changed for the better. Try Travelocity.com too. I'd put money on it that it is better now. Also try Sixt car rental. A few years back they wee trying to 'buy ' the market with ridiculously low prices.

There is a practice run that everyone does before loading in a truck and heading to the top. If he's ok with this then he should be ok with the big one since he does NOT have control of "letting go" part... it is activated by the crew.

In Progreso I ran into a convenient store in the middle to the tourist corridor. Water $14.50 with a dollar sign and ALL. I freaked hoping it was Pesos. It was... It came to 85, for a 1.5 liter of water. My freak out came out to be a huge bargain!!

Thanks Twangster. EVERYONE NOT THE PRICES ARE NOT THERE FOR YOU TO PAY. Maybe they have an al-la-carte dealio too?? divide prices by 18 for dollars. I divide by 20 to make is easier 1/5 of the peso amount is roughly the dollar amount. I.E French Fries $2.50

Luggage is held in a large storage closet, and it is $7 per suitcase. It's cheaper to rent a car.

Just go at off times... 7 am for breakfast. Breakfast is the most crowded time.

WindJamier on Embarkation Day lunch....avoid at all costs. I book Chops but Park Café is great too.

How many people on this bus??? 50...RCCL most likely will wait for 50 people. You should be fine even though there WILL be traffic in I45

They are FIRM. I have no issues with them.

Are you talking about The Key??

We did Enchantment in Galveston three weeks ago...shot for 10:30.

I was just surfing the excursion section here and found no review for Nachi Cocom here….even with a search. Nachi is intimate all-inclusive resort type area, on the beach south of the international pier. I'd say roughly 10 miles from the port. I researched many of the "Resort for a day" types in Cozumel and liked the fact that Nachi has free liquor drink, AND they do frozen virgin styles for the pregnant wife, they offer bottled water at no charge, they limit the people are allow on property to 130 each day, and you can make a nominal deposit online and pay the balance in person.