 Posts

17

Joined

Last visited
Brett_FL's Achievements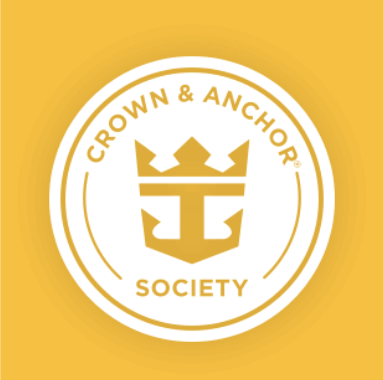 Gold (2/7)
3
Reputation
We have booked most of our cruises in the past several years through Costco and been happy with perks and returning home to a nice gift card.

Pretty disappointed in the big sale the past few years.

Just off the navigator 11/1/19 and 16oz beers were $7.99 each plus gratuities. Glad I bought the package at the price I paid that was only 6 beers/day. I more then broke even with a few coffee drinks in the morning, a bottle of water here in there and occasional cocktail. We were also pretty disappointed they done away with a lot of the specialty martinis like the cucumber and lychee to name a few. last RCI cruise on Brilliance I did not have the package but I remember the beers only being about $8.05 a piece with gratuity last January.

I've heard good things about T-Mobile as well from travelers however their coverage is terrible in my home area. At least when I tried them on my iPad Pro for a while a year ago.

What's everyones experience while in the different Caribbean and Bahamas ports? I am on Sprint network but thinking of a change however one thing holding me back is how well Sprint seems to work everywhere we cruise and I never have any roaming or extra charges. The speeds are usually 3G at best but good enough for email a check=in so on. Ive been with friends on Verizon who couldn't even get service while we were at some of the islands much less even pay extra though that was several years ago. I would concider Verizon or Xfinity mobile if I did switch.

So thinking just do the deluxe package pre cruise $368.16 and deal with Voom once onboard with diamond perks and strategy.

I'll have to see if it will allow me to do one voom/deluxe and one deluxe but it appears the way the have the discount on the deluxe only is a buy one get the other @50% off My cost a two of each now is voom/deluxe $428.36 deluxe only. 368.16

I Looking at my 3 nights on NoS for November. I can get the Voom/Deluxe for $62/daysays 30% savings or deluxe only for buy 1 get other 50% off. How do these compare to what I might expect to get with my Diamond discounts and offers these days.

I am sure like anything some people abuse this that don't really require a service dog.

Living in FL I have done several CTN's and really enjoy them. The best one was a 3 night to nowhere out of tampa on the Ryndam several years ago.

DO those prices include the gratuities? I thought the premium pkg was $49 +18% puts the total up at $58/day. If that $64.90 include gratuities/tax that's still a $7 something increase, but if it doesn't that will be another $11.60. That can't possibly be the case.

It seems to have gone way up . I show Premium $64.90/day Ultimate $69.62 Select $49.56

. Always have found it amazing how many people take so much time to post questions when the answers can be found faster online with a simple search. Always wonder why with Google we even have forums anymore.

Not RCCL but somebody doing live scopes from NCL Escape this week @yorkvillain

They were talking about prices as well and said that if you go to one of the main stream resorts like Couples or Beaches they are much higher, but to look at some of the others out there and they are usually nicer and less money. I think they stayed at a Riu Palace or something similar.