Posts

60

Joined

Last visited

Days Won

2
bsbrady's Achievements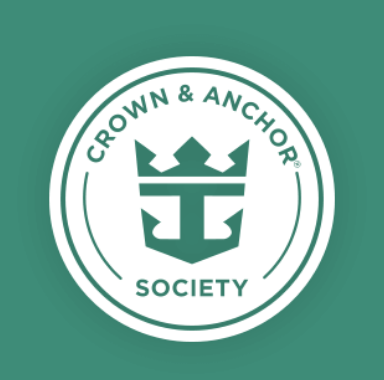 Emerald (4/7)
24
Reputation
We did the 12 day Anthem at the end of March. Like everyone said by the second sea day the weather warmed up significantly, enough to get some sun by the pool. That cruise was great. Not only some really good ports, the ship is great. Specialty restaurants were amazing, Wonderland & Jaime's are a must. The 12 days is a very nice amount of time, so even if the weather is so-so the first and last day you dont feel like you missed anything because you still had 10 awesome days.

Thanks, we will be on the Allure this Sunday. Cant wait!! :D

Is Sabor open during embarkation. Would much rather go there than to Windjammer

I agree, but that is Royal that is doing that. The employees are being told that unless they get a good rating the tips will be withheld.

I believe the windjammer has a bar that serves specialty coffee's

Before we went on our Anthem cruise, I read so many bad reviews. I was starting to wonder. But We loved it. It was one of the best cruises we did. The reviews were not what I experienced. Also, some of the reviews that are negative, people complain about the smallest details that have no impact on the overall experience.

We are in a D2 hump on the Allure in 2 weeks. I am curious also. From what I read the normal balcony is 50 sq feet and the hump is 80 sq ft. People have said that they can fit a full lounger on them.

I always found the specialty dining great. There is an additional cost, but if you were to go to a restaurant on land the meal that you get in a specialty dining venue would cost hundreds of dollars. The way I see it Im getting a $200 meal for $40. Always worth it at least once.

Will be at the Hilton on Jan 27-29. I will let you know if you can wait that long

I was wondering if there was somewhere I can lookup who the comedian will be on my cruise, or cover band or any other non standard entertainment.

The thing that gets me is I pre paid for my drink package with the expectation of drink prices up to ~$12-$13, which would be covered under my package (going on allure so up to $13 is included) Now is prices are $15 - $18 per drink, I paid for the package and then have to shell out $3 - $5 per drink +18% on top of that. That should be illegal. Its like RCl increasing the price of the cruise after you book and them telling you , in order to board you have to pay us more.

Can anyone confirm that RCL is raising the drink prices. Im hearing around $15 per drink.

Strange, its that documented somewhere. I thought the point of the new and only beverage package is that all drinks up to $12 or $13 are included.

We were on the Anthem 12 day and many people were golfing in St Kitts. The royal st kitts golf club is very nice. And as a side note, if anyone doesn't golf in your group you can get a day pass at the Marriott. Very nice resort http://www.royalstkittsgolfclub.com/

The other thing why Im leaning toward the Uber, is even on embarkation day, I have to take the car back to the airport and then take a cab or shuttle to the port. Mind made up. Uber it is!