Posts

37

Joined

Last visited
cwtom's Achievements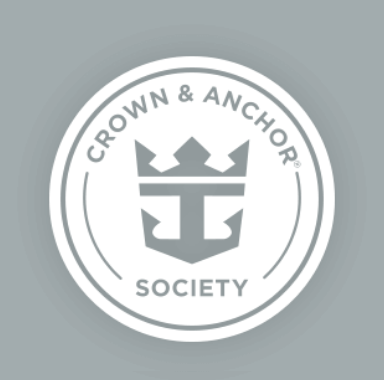 Platinum (3/7)
2
Reputation
I was wondering if anyone knows whether the staterooms will be part of the refurbishment on Allure. Oasis just underwent refurbishment so if anyone recently cruised on Oasis that should also give me the answer for Allure! Looking to do the Europe cruise in May but prefer newer ships/staterooms. Thanks!

I've won about $200 (purely luck) on Navigator at the slots, and on Allure recently, won about $200 at Roulette.

We are sailing on Harmony in a few weeks. We got a D4 category Oceanview Balcony stateroom. It happens to be one of the "semi" hump balconies. Cabin 9606. It is right before the true hump staterooms. Has anyone stayed in these rooms and any pictures/comments? My first time in the hump and I read a comment elsewhere that it is actually smaller. Getting nervous as we spend a ton of time out on our balcony! TIA!

Wondering how much everyone takes with them on their cruise (usd cash). Travelling from Canada so need to exchange in advance. 7-night western Caribbean cruise. 3 ports total. 2 adults and 1 child. Thanks!

How do these beaches compare to Magen's Bay?

Travelling on Harmony in February, and wondering what excursions you would recommend for a family. Will be with my husband and our 4 year old son. My husband and I have done the dolphin encounters before, but my son hasn't so that might be an option. Anything else that you would recommend?

We stayed in Atlantic when we cruised in September, but the price was around $280 USD at that time. It has since gone up to $400+ (perhaps time of year), and I'm not really willing to spend that much this time around! I found the hotel to be dusty and not all that modern.

I'm looking to book a cabana or bungalow for labadee but wanted to clarify if there's beach access. My 4YO loves the beach so wondering if the loungers are a better option.

I'm looking to book a hotel in Fort Lauderdale pre-cruise. Sailing on Harmony Feb 11th. We have stayed in the Atlantic before and although its ranked a 5 star, it wasn't worth the money. Looking for other suggestions, 4 stars and higher only. Many thanks!

We are taking a taxi to the cruise port from our hotel, and wondering about state laws for car seats in taxi's. My son is almost 4 years old.

No the documents you sign for boarding.

Does my toddler get his own set sail pass?

I've used this website: book.bestpricecruises.com

Booking from Canada ;) Wonder if it's the same.

Starting to plan my next cruise and since the C&A sale is happening now, would like to take advantage. I have never booked a cruise so far out in advance (looking at August 2017 sailing date). How much deposit do I pay, can I cancel without penalty, and when is full payment due? Can I also combine with Next Cruise certificates that I have yet to purchase (plan to do so during my Sept 2016 cruise). TIA!