 Posts

20

Joined

Last visited
ladydiinflorida's Achievements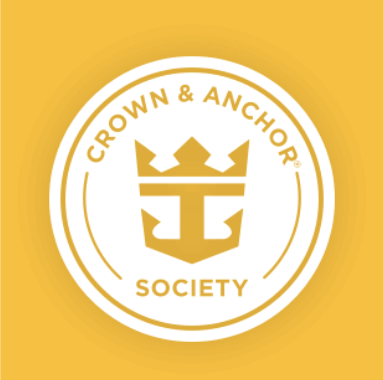 Gold (2/7)
2
Reputation
How do I find out if my bid was submitted successfully? I never receive an email confirming submission. I don't want to send in twice.

Are the lounges on the beach included or is this an extra charge? Can't find anywhere.

I'm giving it till Sunday, that's a week before we sail. Thank you so much.

Lovetocruise2002, yes for Navigator concierge.

Lovetocruise2002, by any chance do you still have the email address for the concierge? I need to contact them for my cruise on the 16th.

Has anyone heard from marketing or the host regarding this cruise? I am booked and haven't gotten any information regarding the festivities that they are providing. Makes it a little difficult to plan dinners and entertainment-just saying.....

I actually have one of these booked for Navigator the week of the 16th. You can have as many people that the bungalow accommodates, but you put it under one individual's name, otherwise you will get billed multiple times. The one I have is at Columbus Cove (it was far less expensive than the ones at Barefoot Beach for the Suites), but I was wondering if anyone had done these before and if they liked them. I know we have to take either the water taxi or tram to them, so we can't eat at the Suites bbq, but I was curious as to how they were. I haven't heard from our concierge yet, so I can't ask them. Any thoughts???

I certainly hope some of this is ironed out before I sail on EOS in mid June, especially hope that the above mentioned host is no longer there. I have no idea what my tier level is, I was oping it would be on my last mailing from CR, but it wasn't. I know I reached the level of outside balcony room the last cruise, but have no idea what that will translate to. Not looking forward to the phone call I need to make before I go.

Hi Matt,

Do you happen to know if Enchantment has anything other than Windjammer open on embarkation? We are in a suite, but not Diamond level. I will have my 84 yr old Mom with me, and she has some difficulties maneuvering large crowds.

Thx

I'm hoping I get to see Coco Cay in June. The last time I was there was the first year Sovereign was commissioned. At that time there was a hut and a beach and Coco Locos!!

Lovetocruise2002-I think you misunderstood me. Our 1st stop out of Miami is Nassau. If the captain knows that they cannot make Coco Cay, will they extend our midnight departure to the next morning and then just cruise to nowhere until we head back to Miami??

On Harmony this December, it was either 4,000or 4,500 points to earn a free balcony room. They're on select cruises or you can simply use the certificate as a $1,000 credit for the cruise of your choice. If my memory serves (which it often doesn't) we only had to earn 1,000 points to become Club Royale, but again, I'm not confident of that amount. I'm sure once they have any of your information they will fill up your inbox with messages of their promotions etc., especially if they are changing the program.

On this same subject, if they know in advance that they cannot anchor in Coco Cay will they extend the stay at our first stop in Nassau? I am on a 3 night trip in June and don't think that the pier will be finished by then. Otherwise, what do they do?