Posts

10

Joined

Last visited
About Matt G from Staten Island
Contact Methods
Website URL

https://www.facebook.com/dropofahat/
Matt G from Staten Island's Achievements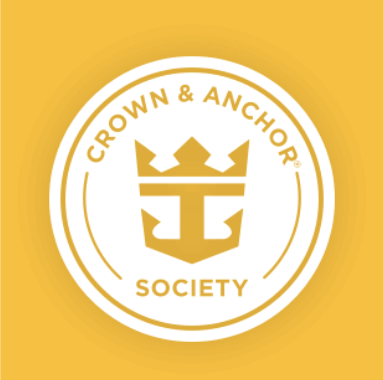 Gold (2/7)
2
Reputation
***UPDATE*** I filed a complaint when I got home from the cruise. It took them this long to respond. I just got this email below. I asked for clarification on whether or not the outlet expander I brought was permitted or prohibited; I asked to see their specific guidelines that cover this topic. They responded saying that "Clarity should always be given and uniformity on certain polices", which I agree with completely! Then they completely failed to do that - all they did was cut & paste a section of the cruise ticket that doesn't mention any specific items at all! Basically it says, "you're not allowed to bring what you're not allowed to bring". So much for clarity and uniformity! "Thank you for contacting Royal Caribbean International. Due to a high volume of emails, our response time has experienced a delay. I regret any inconveniences this may have caused. I'm sorry to learn of your negative experience with the confiscation of your property. I appreciate you bringing your concerns to my attention. Based on your feedback, I can understand your frustration in which this matter was handled. Clarity should always be given and uniformity on certain polices. Rest assured, a report has been filed and your comments will be shared for an internal review. As per your request, I have posted information below which is printed on the third section of our Cruise Ticket Contract. 3. BAGGAGE, PROPERTY AND LIMITATIONS OF LIABILITY: a. Baggage Limits and Prohibited Items. Each adult Passenger is permitted to carry onboard the Vessel or check-in only the wearing apparel and personal effects reasonably necessary for the cruise, including suitcases, trunks, valises, satchels, bags, hangers containing clothing, toiletries and similar items. In no event shall any Passenger bring on board the Vessel or check-in, or in connection with the Land Tour, any illegal controlled substances (including medical marijuana), fireworks, live animals (except under the terms of Section 13.e below), weapons, firearms, explosives or other hazardous materials, or any other items prohibited by applicable law or Carrier policy. Marijuana possession and/or use, including medical marijuana, and possession or use of any illegal drugs, is strictly prohibited in many jurisdictions visited and on the Vessel at all times, as well as in terminals, during shore excursions or any other part of the cruise, regardless of any local, state, or other laws which might permit use or possession of marijuana. Passengers who violate the laws of any jurisdiction are subject to being reported to law enforcement or customs authorities, arrest and prosecution. Passengers who bring on board dangerous items, marijuana in any form, or any illegal drugs or controlled substances are also subject to immediate disembarkation or denial of boarding. Passengers shall have no claim for refund, loss, damage, inconvenience, or compensation whatsoever under any of these circumstances. Passenger shall be responsible to notify Carrier in advance of the Cruise if there is any question as to the permissibility of taking any item or substance onboard the the Vessel. Carrier reserves the right to refuse to permit any Passenger to take on board the Vessel or on any mode of Transport any item Carrier deems inappropriate. We truly look forward to the opportunity to welcome you back again and demonstrate our commitment to service on a future sailing."

Up until 10 days ago, I would have thought it was the cord that did you in. But mine didn't have a cord and they still kept it. Although port security put it in a bag with the cord I brought, so ship security may have been too lazy to open it and see that it was two separate items (even though I stressed that it was), and thought it was all one item. I had no problem with the rest of the crew, just the overzealous security staff.

Wow. Yeah, it seems like they're cracking down. But as I've been saying, the US version of their prohibited items ONLY mentions extension cords (so that, you would expect not to get back), but they'll give you those if you ask. But we're flying blind when it comes to outlet expanders that we thought were okay. When you say "charging block", was it something like the one I posted? No wire, no breaker? Was it just a USB hub? I hope they're not confiscating USB hubs! That's what I was planning to bring next time! I registered a complaint after the cruise (and gave their customer service a low grade), said I didn't plan on going on the Adventure again anytime soon, and I demanded to know their official, specific policy regarding which devices are allowed and not allowed. We'll see if they answer me.

Matt G from Staten Island reacted to a post in a topic: My "approved" outlet expander was confiscated

That seems to be the consensus. But that's ridiculous, we shouldn't have to be smugglers! Their protocols/rules should be clear and unambiguous like they are for irons and hoverboards. We should know exactly what's allowed and what's not, so that we have something to refer to if security gets overzealous. And conversely, if we push our luck and bring something we know isn't allowed and it gets confiscated, that's on us. I was under the impression that as long as it didn't have a circuit breaker or cord, it was compliant. But when I tried to look that up on Royal Caribbean's list of what's prohibited/allowed (to make my case to RC security), there was no specific mention of which kind is OK and which isn't. The only related item on the Prohibited list is "Electrical Extension Cords", and what I brought does not qualify as an extension cord since it doesn't have a cord. https://www.royalcaribbean.com/faq/questions/prohibited-items-onboard-policy?country=USA I tried explaining that to ship security, to no avail. The fact that none of us experienced RC cruisers is sure whether or not the item I brought follows their rules speaks volumes to the lack of clear direction from RC. And the fact that they confiscated it without it being on their "prohibited" list is disturbing and upsetting.

I'm inclined to agree, except that ship security was equally overzealous. I just want to know if it's compliant or not, whether I should bother trying to bring it next time or leave it home - I shouldn't have to "smuggle" it in my checked luggage.

Matt G from Staten Island reacted to a post in a topic: My "approved" outlet expander was confiscated

I used it in July on the same ship in the same port! I guess my mistake was putting it in my carry-on. But that shouldn't make a difference, either it's approved or it's not, we shouldn't have to play hide and seek with it!

Matt G from Staten Island reacted to a post in a topic: My "approved" outlet expander was confiscated

Can't ask for extra outlets, only extension cords, which I did get, for my CPAP machine. Yep, I'll bring only a USB Hub from now on.

Matt G from Staten Island reacted to a post in a topic: My "approved" outlet expander was confiscated

It wouldn't have been a problem if the ship security hadn't agreed with them, and withheld it from me for the whole cruise! I wish that had been an option. They hustled it away from me and gave me a claim slip and said the only option was to ask ship security about it once I was on board. Which I did, I made multiple visits, and was continuously denied.

I just meant that it's the kind that RoyalCaribbeanBlog recommends and Amazon says it's "cruise compliant". I hate to tell you, but it won't be easy to avoid my troubles, because the one I brought was the exact kind that Matt here at RCB recommends!! https://www.amazon.com/gp/product/B07BHVKPC3 Amazon says it's "cruise compliant", and I have used it on several cruises before with no problem. So either the ones Amazon and RoyalCaribbeanBlog say are "compliant" aren't actually compliant, or port security and the Adventure staff messed up - but there's no way to be sure it won't happen to you too, because there is so much inconsistency. This is the exact one!! I got it because Matt here at RCB recommended it. And I have used it on previous cruises. It seems to me that there is a lot of inconsistency in their protocols - it shouldn't be a crapshoot! I shouldn't have to hope to catch a break. Their rules about what's allowed and what's not should be clear and publicly posted. And Amazon shouldn't be allowed to sell it as "cruise compliant" (and RCB shouldn't recommend them) if the largest cruise line in the world doesn't think it's compliant! It was in my carry on and was confiscated by a security guy at the Port in Bayonne. I didn't have any concerns because I had used it on cruises before and it was allegedly "compliant". If ship security had given it back to me and apologized that the Port security was overzealous, I wouldn't have as much of an issue. But ship security claimed they examined/tested it, and said it was not compliant and I couldn't use it on the cruise. I pointed out that it has the cruise-compliant logo on it, that I had used it on previous cruises - including on that very ship a few weeks earlier - and that I knew for a fact that others on the ship were using it on that same cruise - all to no avail. I shouldn't have to try to sneak it on board by putting it my checked luggage and hoping it gets through! Either it's compliant or it's not. If it's not, which type of chargers are compliant?? If none of them are, then they need to make that clear in their posted rules. I'm just asking for consistency - right now it's a pot-luck muddled mess, and that's no way to run a business that is built on hospitality and customer service. .

I'm currently on the Adventure of the Seas (8/9 4 nights to Halifax). I brought an "approved" outlet expander - no breaker, no cord, the exact one that Matt recommends. It was confiscated at the home port and they would not let me use it on the cruise. Did the rules change all of a sudden? Or was port and ship security overzealous?