 Posts

42

Joined

Last visited
Recent Profile Visitors
The recent visitors block is disabled and is not being shown to other users.
AAD's Achievements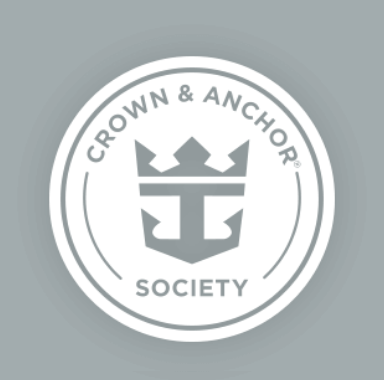 Platinum (3/7)
24
Reputation
I agree— we did Wonderland our last night on Symphony and the food was meh! Nothing was hot. It was very weird. And I like molecular gastronomy and am open-minded. But they are missing the mark here.

That was out backup plan too for this 12/31 cruise on Symphony. Had the car rental reserved. After some research… Here is where I would have stayed- https://www.parrotkeyhotel.com

I did this… booked a balcony room and then watched the prices to later change to a suite guarantee ("WS") for an additional $600 or so… that ended up getting me a JS. But then I got to RoyalUp bid on all of the other suite categories. And ended up in a Crown Loft Suite for about $6k less than the going rate.

Thank you so much. So what I am hearing is that it's cash or no further chance later at checkout?

Another thought…. We can get cash from our SeaPass, correct?

Hi— this is our first cruise… Are you able to add additional gratuity at checkout? If so, how is that distributed/designated? We have been adding tips when able with signing off on the check. But there's usually nothing presented to sign. We are not really wanting to pass around cash if there is another option at the end…. TIA!

It has been pretty great! We are getting 1 day fare OBC for the STT stop cancellation. The crew service is amazing. Food is awesome. We really loved 150 Park Central. Otherwise, Coastal Kitchen has been the best! The shows are pared down- no Aqua, or Broadway productions.

Symphony is still in SXM and has been cancelled for STT. I am hoping to hear about this OBC.., or better yet- St. Kitts.

I'm on Symphony. We are not stopping in STT tomorrow and have 2 days at sea now before CocoCay so that's why we're still sitting here I'm guessing. Not sure what the reason is but likely the same covid crew stuff….

Yep. Got it. It's tempting for a full refund. We are definitely going somewhere but I am very hesitant to scramble to put together another destination (Atlantis… KeyWest…) within the next 36 hours… It will just come down to the rapid tests tomorrow.

Nice that they're offering a full refund.

GaryO - I am right there with you... for this 12/31 Symphony sailing... We have $14k invested in this cruise- insured. I'm still debating whether it's foolish to forge ahead. We get the rapid tests tomorrow. If one of us three is positive, then there's an easy decision.