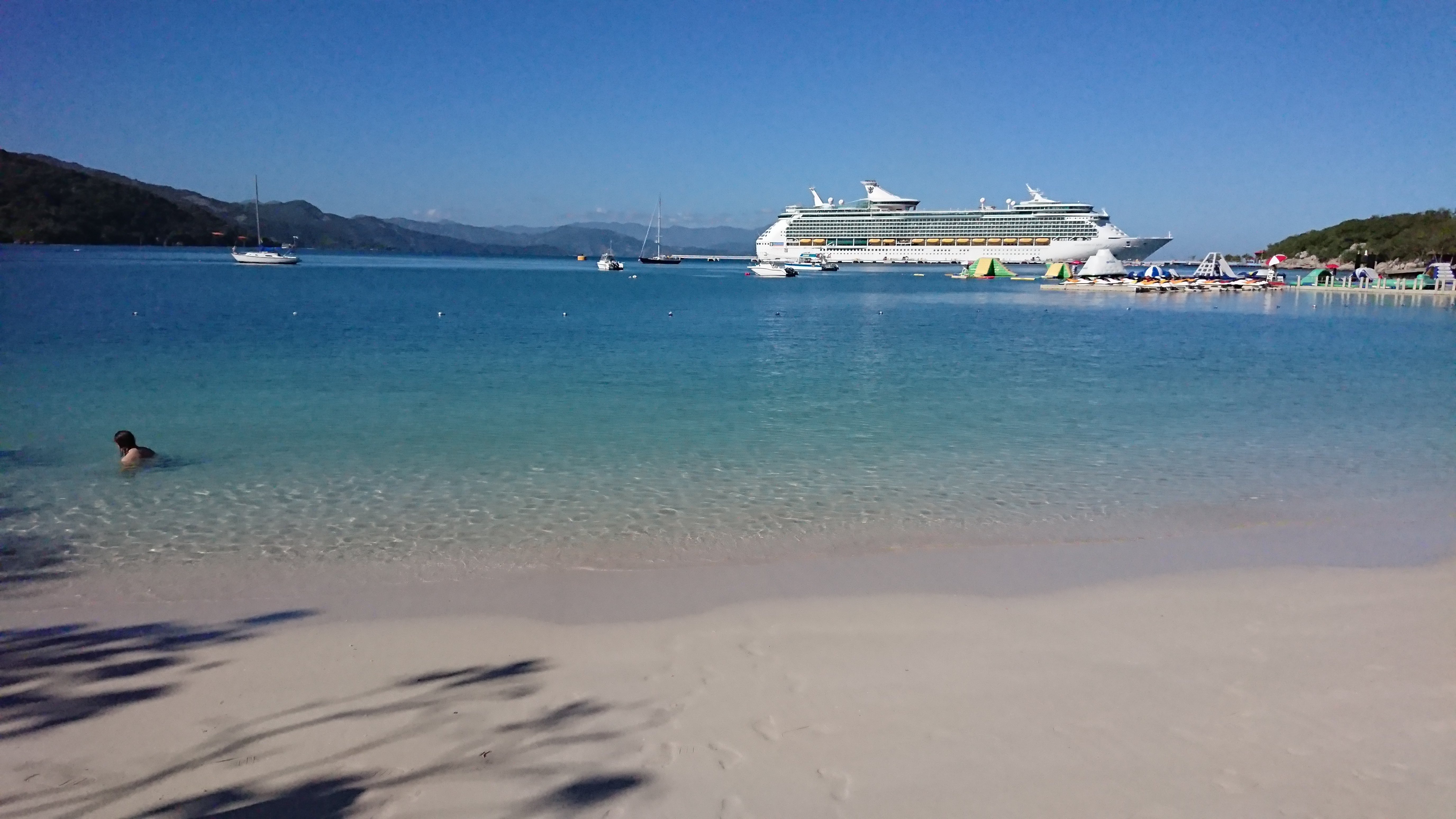 Posts

134

Joined

Last visited
Everything posted by Carotthat
TSA at EWR was in our case a mess. Even with TSA Pre, the family line was dooming for us (kids do not have TSA Pre). Waited too long for a very short line. But anyway - you should be able to do it - fingers crossed. Be sure to contact guest services at the cruise beginning to opt in for earliest departure group!

You'd be off the ship latest 9:15, if you want, earlier for sure. Don't forget, you cannot check bags prior than 3hours before departure... Sometimes it's 4 hours, but YMMV

Alaska cruise August 2023: No sale whatever, every item is just regularly priced. This is going to be pricey

We are right now planning the DIY tour (6 nights) before the southbound cruise next august. Trains and buses are absolutely worth a consideration, but they are way expensive for a family with two kids. Train from ANC to Seward would be in the 300s for us. Fairbanks can be reached with Alaska Airlines (and for sure an AA feeder flight). My real problem now is the rental car, as no company is pricing or showing them for august 2023. Any advice here? btw: Uber is often not available in some regions of Alaska... Carotthat

and the post above. Easy. Consider travel time with train max 2h to airport. If you leave the ship by 8am, this should work out fine, even with FCO...

Yeah, that's what I'm counting on. It's Alaska in august 23. But - you have to call Royal to adjust the price. It's not possible online, after they made the arrangement with DBP/RefrPack.

Be aware, not every ship has same size cribs .... On Odissey, they had the big crib, on adventure, only a really small one. Be careful, if your baby/toddler reaches certain sizes...

That's what I did - booking at today's price for both of us. Also, I demanded more OBC - but hey, this is not the same as money in my hand.

yes. Although - this was the only way to manage this amount. No credit back to CC was possible.

No. The cruise price has been stable since then. They applied the 408$ as additional payment. DBP now 516%, was 408$ -> OBC 100$, Difference 8$ - but in OBC! Not in money on my CC! AND: remember my GF with the refrePack? The agent who was doing this wrong stuff said he cannot book her the package because of aukebflkwbrfejabrlar. Today, I had to buy it for her with the original price -> additional loss of about 50$. I simply cannot accept how they wind like an eel not to adept they've been wrong and adjust it correctly.

Today it's 516$ - way more expensive. As I wrote in the original post. And now, they did not refund the 408$ wrongly taken - they cannot - and applied it to my cruise booking. Completely BS, as I think.

May be true, but the agent sold me the package for 408$ the whole cruise and charged my cc.

Somebody wanna laugh? I called during the last "sale" on 7/30 for adding a DBP for me and a RefrPac for my GF (her not drinking alc). Royal employee on phone said no problem, he charges me to CC and books it. For GF he was not able to. -> Cruise confirmation shows a 408USD charge under strange abbrevation at cruise price (would have been online a 434$ price) I wonder in the next weeks why the DBP does not show up in the cruise planner. Called and emailed them since. Today the call me to tell, the agent did it wrong, applied it on top of the cruise price! The reduce the cruise price again, and can only apply the 408$ to the amount paid -> I want them to book a DBP and refrP to the sale price two weeks ago, because it was their mistake -> declined. Can only book to actual price (511$), refrPc also only to regular price from today. Compensation: they offer 100$ OBC. This is absolutely ridicolous. They make the mistake, don't refund me the money wrongly charged and make me pay the higher price!!! I am truly disappointed.

How do you book the (later) (royal) train? I only find the early one on the alaska railroad page.

Just a follow up: Uber/Lyft worked fine for me alone from EWR to the port. Cab would have been 56$ Even pickup after cruise for whole family no problem!

Us to. Same ship. Same sailing

Had our three onpoint tests today. As already posted, cheating would have been possible with no problem. Also, test got verified after the control line showed up.... 1 minute The only other thing they always asked, was the order number from onpoint. The other questions differed completely and were absolutely not necessary

We did the PCR for our 2y old son yesterday at noon in a Quest Dependance, no questions about insurance etc., - but I had appointed him with no social distancing possible... Results came per Email about 28h later. Perfect.

Sorry, it was RiteAid via Quest: https://www.riteaid.com/pharmacy/services/covid-19-testing

...also, the DBP won't get lower than 65,99$ - maybe except on black friday

Quest via Walgreens does testing for 2y old, as I read.