Posts

103

Joined

Last visited
Jim S's Achievements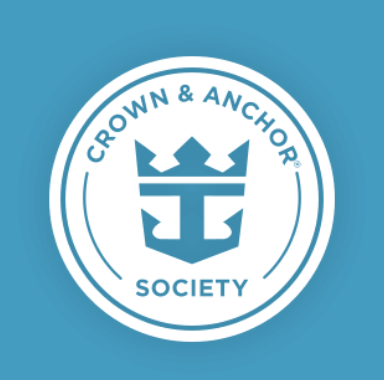 Diamond (5/7)
88
Reputation
We received confirmation of the new CLS L1 cabin allocation on deck 18 from RCI together with a revised invoice on 29th September. The RCI Cruise Planner was updated at the same time to reflect this. It was only when I went back into the Cruise Planner about 3 weeks later that I discovered, to my complete surprise, that the allocated and invoiced CLS cabin had been changed to a Balcony cabin on deck 10. Still waiting for an explanation for why and how this happened.

I have now sent an email to Michael Bayley for an explanation and asking him to intervene in an attempt at having the matter resolved.

I have now written to Michael Bayley, RCCL President and CEO, regarding this issue, so hopefully I will receive a response with an explanation of what is going on with my booking soon.

Since I have not received any feedback from this forum which is most unusual I am reposting again. Hope to get some responses this time. Link to yesterdays post https://www.royalcaribbeanblog.com/boards/index.php?/topic/25438-wonder-of-the-seas-mediterranean-may-2022/&do=findComment&comment=285487

Well, we have received a big blow regarding our Wonder of the Seas booking for May 15th out of Barcelona. I had a look at our Cruise Planner and to my surprise discovered that our Crown Loft Suite (CLS) cabin on deck 18 has been removed and replaced with a balcony cabin on deck 10. We have received absolutely no communication from Royal Caribbean (RC) or any explanation of why this has happened. Our CLS cabin had been confirmed six weeks ago and a revised invoice issued by RC, so this came as a complete surprise to us. I immediately called my TA who also knew nothing about this and are currently trying to sort the matter out and obtain an explanation from RC, but this happened about 10 days ago and we are still no further forward in receiving any explanation or what our options are going forward. My wife and I are extremely disappointed and upset about this as we were really looking forward to this cruise and were delighted to have been allocated the CLS cabin on Wonder in line with our original booking on Harmony, which was lifted and shifted to Allure and then finally transferred over to Wonder. Message to Royal Caribbean; this kind of action and customer service is absolutely DISGRACEFUL and needs to be called out. We have been nothing but loyal to you over several years, having spent a considerable amount of our hard earned money on cruises with you now and feel absolutely let down and betrayed by your recent actions. Very poor show Royal Caribbean

Glad to hear that you got to keep your A1 two bedroom for this cruise.

Is this for Caribbean or Mediterranean cruises?

Yes, we have been allocated a CLS cabin on deck 18. Originally, we booked a CLS cabin on Harmony for May 2021 and that was cancelled. We then had a lift and shift to Allure for the same cruise in May 2022. That was cancelled a week or so ago and we have now been transferred to Wonder with the same cabin grade. I think that we have been given priority because we originally booked so long ago.

Just received confirmation from RCI that our May 2022 Mediterranean cruise on Allure has been transferred to Wonder of the Seas at the same price and cabin grade. Great news for us because we have booked a Crown Loft suite and there are very limited numbers on Wonder compared to Allure. In fact there are only 8 of these cabins on Wonder compared to about 25 on Allure. We usually book junior suite or, occasionally, grand suite so this will be a wonderful experience for us and we are really looking forward to it - YIPPEE

Radiance out of Tampa January 2011 for my wife's 60th. 5 nights to Cozumel and Costa Maya. Caught the bug after that. ???

I think the drink vouchers loaded on to the Seapass is a great idea as you are able to use the vouchers at any time during the day. We are D+ and would receive up to 5 free drinks per day which is plenty for us. If we want any more than that we would be happy to pay for them. ? It will also reduce the congestion in the DL in the evenings, which is also good. ??

Our Holy Land 12 night cruise is 19th October from Rome. You are getting off as we get on the ship. ???

RCI are not consistent with the new TC's. We also have two other cruises booked for May 22 on Allure out of Barcelona and October 22 on Odyssey (maybe the same cruise that you are on) out of Rome and they have not applied the conditions to those cruises (yet). ??

Not sure where these new TC's will be applied. So far I have been advised that they apply to UK and European sailings for 2021 and 2022. I am not prepared to accept them and want a refund for any of the booked cruises where they're to be applied. I did not get informed about these conditions when I booked each of my three RCI cruises, departing May 22, Aug 22 and Oct 22. They were only presented to me recently when RCI updated the details for the Aug 22 cruise. My TA has advised me to wait until just before the final balance is due, by which time the situation may have changed. If it doesn't, then I will be requesting a full refund for the amounts paid.

Well it looks like we will not be booking any more RCI cruises, at least for the foreseeable future. Our TA contacted RCI and they confirmed that the new TC's that I posted earlier in this thread will be in force for all future cruises for at least another 12 months. Looks like P&O, MSC and Cunard will be getting our bookings from now on, as they are all taking a much more reasonable and realistic approach to the pandemic situation. ??