 Posts

17

Joined

Last visited
Recent Profile Visitors
The recent visitors block is disabled and is not being shown to other users.
NEbluebird's Achievements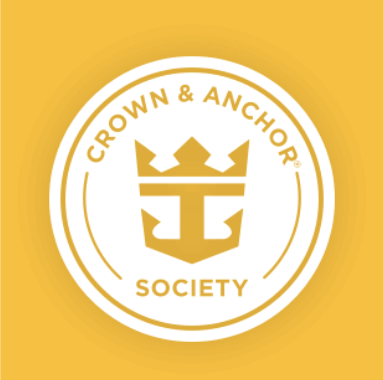 Gold (2/7)
9
Reputation
Is there a ferry from where the cruise ship terminal is to St John's?

How noisy would the balconies be at night over looking Central Park or the boardwalk?

We're planning on a cruise on Wonder of the Seas but only balcony's available are Boardwalk or Central Park. How noisy would those balconies be at night?

We paid in full for a cruise last January but was canceled. When I call RC they tell me the money has been back sent to my bank card but it has never showed up and the bank said it never came to talk to RC. They just give me the run around. I paid for a family of four, not at all happy. Who can I get a hold of to help me?

Ogilthorpe reacted to a post in a topic: POLL: Will you sail on a cruise before there is a COVID-19 vaccine?

Baked Alaska reacted to a post in a topic: POLL: Will you sail on a cruise before there is a COVID-19 vaccine?

We will cruise before they have a vaccine. I feel there are some people who are enjoying this country being shut down but not us.

CruzOnBye, I like your posting of upcoming sailings and past sailings!

Do the drink packages ever get cheaper than 30% off? Or the Bundle & Save is now at 35% off we are going on the 7 Night Western Caribbean Holiday Cruise on Adventure of the Seas. Thanks in advance.

A couple we have gone cruising with said they heard something about anyone over the age of 70 would need a Doctor's letter saying they are in good health and can travel. Anyone else hear this?

Can anyone suggest a nice hotel to stay the day before (and night after) our cruise in January in Orlando, FL? Will have adult kids and two grandkids.

I'm more worried about taking the airplane flight since the air is recycled. I think we will be wearing masks on the plane.

I would hope so. We just finished our cruise the first part of February. Had an appointment with my doctor and he suggested that I cancel our next three cruises. He said this virus isn't going away any time soon. We're still planning on going and taking our chances.

What are some beaches you'd recommend for Roatan, Honduras? Is there a 'must do or see'?

Do we need to bring our own daubers to Bingo? Or is it all electronic now? Thanks in advance.

As long as you don't come in shorts and a tank top you will be fine. Seldom have we ever change for dinner our first night.

Can a person sit on their balcony nude while at sea as long as you don't stand up to the railing?