 Posts

256

Joined

Last visited
Profile Information
Gender
Location
Interests

Gaming
Huge Foodie! (Will try anything)
Collecting pop funkos
Reading
TJ!'s Achievements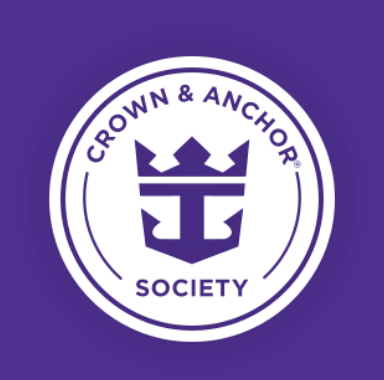 Diamond Plus (6/7)
170
Reputation
What kind of rates or ship is this? I have never seen it that cheap before.

I assumed the key came with a fast pass system to save time in waiting lines for flowrider/rock climbing/abyss slide/water slide. BUT it does not which would have made it worth it. You still have to line up and all the other benefits seemed almost useless/unnecessary personally to us.

Snack Shack's Chicken Sandwich with all the fixins with side of fries. I do not know how they make it so crispy outside and so fluffy inside.

I had the deluxe drink package and I always asked for double jack and coke without ever paying for anything extra.

That could be it. This was at Terminal A, port miami for symphony of the seas.

I spoke with security during embarkation day when you're going through security check at the terminal. Regardless if you upload a photo or not during your online check-in they will always retake your picture again. They reason they stated was "to ensure the photo taken of you is the most recent and accurate, in case there was any significant modifications/surgeries/accidents that would not allow them to identify your face. Identity fraud and impersonations has happened before" I don't know why they provide us an option to upload our picture online then if they're always going to retake it.

Starts on deck 4 but i believe its 3 floors of MDR. Starting from deck 4 going up to deck 6.

If you did not book prior to sailing on the cruise planner and would like to book spontaneously during sailing i recommend what i did below: you can save some money by hunting down those specialty dining salesmen that walks around the windjammer asking people if they're interested in buying. Most of the time they find you when you don't want them to but in your case you'll have to look for them. I saved more money going through those "salesmen" that actually going directly to the restaurant itself because they kind of 'negotiate' pricing and are able to lower the price or even increase the incentive of booking through them.

What me and my S/O found romantic was pigging out with some delicious tropical alcohol beverages on our stateroom. (with a ocean balcony view) Both marinating in the hot tub until we're raisins at 2:00am (Very peaceful and no one else is awake) Gambling side by side on tables in the casino. We are adulting to the max

That's actually really smart lol. I saw people riding up with all their luggage and was wondering where they were going since the buffet is on the other side of the ship. Now I finally realize these were pros.

"Take vacations, and go as many places as you can. You can always make money; you can't always make memories." I saw your quote and had a shower thought: Your quote says you can always make money but not memories. Doesn't money make memories since you need money to go on vacation therefore producing the product of memories?

I tried wonderland last week, just got back from my sailing so it's still fresh with me. To be completely honest you're going for the experience and getting out of your comfort zone during your vacation. The service was great, along with the entertainment staff and atmosphere. (Great for pictures) BUT the food was a bit odd for me and I eat just about anything. Most of our food was also lukewarm which seems to be the pattern here. I had a view of their open kitchen and the lukewarm food could be due to the cause of the time spend staging the plate for presentation. the dessert with the chocolate molded like mushroom was delicious along with the melting caramel ball peanut butter ice cream. It's a toss up and I would definitely go again if we had a great deal or it was free haha. The wonderland themed alcohol looked great but tasted awful in my opinion. I started ordering alcohol I was comfortable with after the first experimentation of wonderland beverages.

I had no idea about the expiration for the points... I don't know when i'll be sailing again but if it's not within the year I'd lose all the points i've acquired from my previous sailing then. This is on top of IF i even manage to hit prime during my second sailing before it expires.

thank you, i had no idea that's how they tracked on tables. I remember the pit boss always jotting something down from time to time. I should have increased my bet when he did. I think they should definitely implement a more accurate system like they do for slot machines.

I set an alarm with a note to turn phone on airplane mode before ship sailed. (that way I was able to still take pictures and make calls 1 last time before we sailed off) Bring water shoes they were a game changer for me. They're fairly affordable, I went with a brand called aleader on amazon. Take note of the time of when the casino closes daily. They always close when heading closer to land due to the laws. Example: I was playing roulette and was betting strictly on colors, it hit 7 consecutive black colors and I was going to bet red the next spin but they ended up closing the casino and I lost the chase for hitting a red. Put on the cruise luggage tags after you've arrived at the cruise terminal to avoid confusion with airport luggage tags.