Posts

252

Joined

Last visited
Recent Profile Visitors
The recent visitors block is disabled and is not being shown to other users.
Leroyr55's Achievements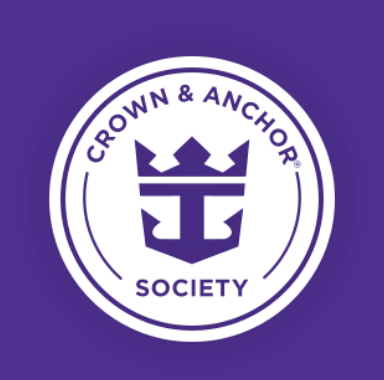 Diamond Plus (6/7)
410
Reputation
This past weekend while we were disembarking there were people complaining at 9:00 they couldn't get on board yet. The agent was trying to tell them they were too early and not everybody was off the ship. Wife and I just stood there thinking some people really don't get it.

We were just on Harmony last week. As for MDR we had good meals. All food was hot and we were no longer than 1hr 10 mins which was pretty much in line with last years cruise. We ate lunch and breakfast twice in the Solarium Bistro and had no complaints. We ate in Chops one night which was the Mexican night which is food I really don't have an appetite for. My wife's pork chop on Carribean night she said was tender and delicious but she couldn't finish it. Overall we were quite happy surprisingly with the food on this cruise.

For a follow up the boss won (wife) it's Symphony. We sailed her once before and had a great time. Thanks for all the info and opinions folks.

I am looking at an eight night southern Carribean cruise next spring. Our previous cruises were on three oasis class ships. Will be be disappointed on Odyssey or pleasantly surprised. We totally enjoy the entertainment on oasis class ships. Looking for opinions from people who have been on both.

anneglubis reacted to a post in a topic: Here's a good example why medivacs are a last resort for cruise ships

Keanoknick reacted to a post in a topic: Here's a good example why medivacs are a last resort for cruise ships

What's missed here is how lucky we are to have people in the Coast Guard doing their job every day. Also the risks they endure doing their job.

Lost the menus for the main dining room with this update.

I'm trying to figure out if the dinner here is complimentary. When you click on it in cruise planner it says a la carte? We were just looking for another option for dinner one night.

Alaska authorities canceled crab fishing again due to low population. With that it may be hard finding crab legs.

I paid $80.00 a person for my May 2023 cruise on Harmony. That is my limit $283.00 per person is absolutely ridiculous. Seems Royal is really getting greedy.

That makes me feel a little better. We are going to bring her birth certificate and our marriage license. First thing we will do upon coming home is start the renewal process. My blood pressure is now slowly returning to a somewhat normal range.

It seems I misread my wife's passport. It expires June 2023 and our cruise is May 20th this year. Their web page says your passport needs to be valid for six months after cruise. We are leaving from Miami and then the western Caribbean. Can we cruise with this passport or am I stuck trying to get a new one in like 40 days which in all probability won't happen

I have to ask this question. Since this message board is so popular and helpful for the cruising public does anybody from Royal ever read anything on here. There are positive topics and also negative posted by the cruising public. I've learned a lot here (thanks Matt) maybe they could good insight here about their cruises.

Since there are three different Carribean cruise destinations it would be nice to split the search options. I'm looking for a southern cruise for maybe next year. So I think it would be easier if they broke out the search option to western eastern and southern. That instead of just Caribbean cruises. Just an idea to make searching easier.

Our two previous cruises have been midship deck 11 on Oasis class. I'm debating on splurging on crown loft suite on HOS in May. It's sort of a celebration of my wife's soon retirement and mine a year and a half ago. I'm curious about the ship movement and the rear higher room. Forgot to state these were rear facing.