 Posts

16

Joined

Last visited
swimking1's Achievements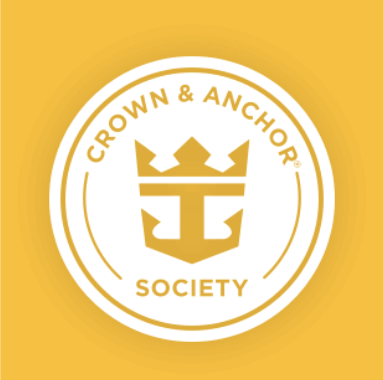 Gold (2/7)
6
Reputation
I guess I never checked while we were sailing, only while in port. Does this happen on other Oasis Class Ships?

We just got back from our Barcelona Cruise. We stayed at two different places to take advantage of their location. Before the cruise we stayed at Hotel Europark Barcelona, which is within walking distance of the Sagrada Família, and some of the rooms have a view of it as well. The hotel was really nice and had a great breakfast. Also a lot of the rooms have balconies. After our cruise we stayed at Hotel Barcelona Universal, which is within walking distance of Las Ramblas and Montjuïc Castle, also only about 8 minutes to the port. They had breakfast but we did not try it out. A lot of the hotels in Barcelona seem to be comparable, they have similar pricing and amenities. And there always seem to be lots of food and bars around. If I were you I would look out for hotels that are on walking streets only, since you will have to haul your luggage across cobblestone baths to get to it. And maybe find one that is close to a metro if you are interested in that. But my best piece of advice is find one close to what you want to do in Barcelona. Whether that be the beach, or a landmark, or shopping.

I did not stick around too long after sail away, so I do not know exactly when they reopened them, but they were definitely open other days of the cruise after that.

I was recently on the Wonder of the Seas out of Barcelona. I have always read that the solarium bridge wings were a good place to watch sail away. So, I set up camp in the solarium, got one of the nice round couch things and drinks early in the afternoon and waited, figuring I would walk out on the wing once we started disconnecting from the pier. However, about 30 minutes before we were set to sail away a crew member came and ushered everyone off of the bridge wings, and then put rope in front of them with a sign indicating they were closed. Is this common? Any idea why they do this?

It shot up after the announcement of securing $2.2 billion in credit, meaning their liquid assets are in the billions and they will be able to keep operating for quite a while even with low income.

I was under the impression that even when you tip someone cash, that money is documented and then put in to the same pot as prepaid gratuities and divided among everyone, I know for sure I heard that about dinning room staff, is it not the same for cabin stewards or does it change when a guest has already prepaid and then tips cash during the cruise?

Thank you for your advise. I decided on Harmony, the only thing i will miss is iFly, but it is a good trade off. Also @JLMoran mentioned, there are more dining options on Harmony, so i think i will get the UDP and utilize it to its fullest.

So I am considering taking a transatlantic Cruise next year. I have narrowed it down to two ships (i have not decided which direction i will be going yet, but that does not matter for this question as both ships i have picked are going and coming). The two ships are Harmony and the Odyssey. So my question is, given that cost is almost identical, and that i like both destination options, which should i choose? Which would you go on? I want to consider the fact that over half of the trip will be sea days, so which ship has more activities and entertainment, or are both equal? Thank you for any advise.

Hi everyone. I am looking for an excursion in Roatan that does both the zip-lining and goes to see the monkeys/sloths (with a group of 4). It does not look like any of the RCL excursions offer both of these, has anyone seen one? Or had anyone done a good third party tour that offered both of these, private tours are an option also if the price isn't too outrageous? Thanks for any suggestions.

Same here for a May cruise on Symphony. It also specifically says the lunch will be in the MDR with the Chops menu.

Fantastic, thank you everyone. I will try do do some diving in Cozumel and ruins in Costa Maya.

I am taking my first western caribbean cruise on Symphony next year, so this will be the first time i am hitting Costa Maya and Cozumel. I was hoping to do 2 major things in Mexico, go diving, and see ancient ruins. So my question is, which of these two ports is best for these two activities? And in general how do the ruins and the diving from each location compare to each other? Thank you

Thank you for the detailed reply. I am also leaving terminal A on Symphoney for my next cruise, and hoping to buy the Key, were there lots of opportunities to use it on board with the shows and activities?

I was just listening to Matt's podcast on terminal A of portMiami, in the podcast he talked about how suite guests go to a different area than normal stateroom guests for check-in, does anybody know where 'The Key' guests go in Terminal A? Additionally how has your experience with Embarkation with "The Key" gone? Is it really that much faster, is there still wait times etc.? Thank you

I have a cruise booked on Symphoney in 330 days, Jamie's is the only dining to have been available for reservation this far out, and it appear only a few days after this was announced. I was wondering if there was some relationship, maybe them trying to bring in extra money in their current situation.