Posts

11

Joined

Last visited
Profile Information
Gender
Location
Interests

Dogs, Cooking, Food, Eating, Exploring, Travel, Family, Friends, Football, and anything that brings me joy!
Recent Profile Visitors
The recent visitors block is disabled and is not being shown to other users.
Marissann710's Achievements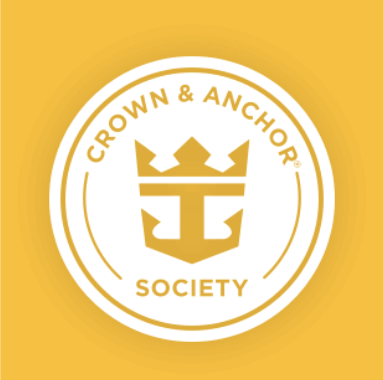 Gold (2/7)
19
Reputation
Wow totally unexpected, I went and bought ours knowing this might be canceled. However, for those who got the deal tip your bartenders well! They deserve it so much and their paychecks depend on us! Happy 4th of July! Honeymoon 2020 is going to be that much more amazing. RCC seriously gained a fan for life with this one!

Same here, my fiancé and I aren't huge drinkers but we felt like this was a good deal so we booked it for our honeymoon cruise. It's a shame that they haven't shut down the site or made any announcements. Seems like they are back pedaling from confirming the price stands on multiple media accounts and deleting those comments now. It's just shady all around.

As of right now, several sources have conflicting information. People on facebook and twitter have received confirmation that the glitch WILL stand and others have been told that they will cancel and refund the error. However, nothing has been officially noted about the glitch so it will be interesting to see how they handle the situation. I booked it as well for my 2020 sailing but I am afraid to even get my hopes up honestly. However, in the bottom of my email confirmation it says "Beverage orders cannot be modified once a payment has been made. To change an order, you'll need to cancel it first and then make your purchases again. Bottled juice and water packages will be delivered to your stateroom on the date you have selected for delivery. Wine packages will be confirmed onboard by your dining room waiter. For Unlimited Soda packages, the Coca-Cola® soda cup will be delivered to your stateroom on the first day of your cruise vacation." So, to answer your question in a short and simple manner. Time will tell and no one knows anything! LOL.

Thank you! I have 3 dogs and they are my pride and joy. Lola is a pit mix, Zara is a Great Dane, and Marco is a lab/chow mix I'll attach a pictures!

Thanks @Jedi Jason! Looking forward to it!

Thank you so much @Sweety! We are looking forward to it! My fiance's been on cruises more than I have but, neither of us has been on royal. I am hoping this will become a nice addiction for the two of us! LOL

Hello Everyone! I just wanted to see if anyone is coming along with us on Serenade of the Seas in 2020! Looking forward to it and connecting with others!

Hello RC Cruisers! I'm Marissa from NC! I work as a speech therapist with wonderful kiddos every day! I am obsessed with dogs and love all animals! I am enjoying life being engaged to my wonderful fiance Garrett and we're due to be married in October 2019! Life is grand! So excited to check out all things RC and cruising here! I have only been on two before and they were so long along! I was a kid and I can't remember much but one was Carnival Liberty 2007 (age 16) and one was Disney Magic 2001 (age 10). Going on my FIRST Royal Caribbean cruise in 2020 on Serenade for the Honeymoon for 10 nights! We are thrilled!

Thanks @JLMoran Happy to be here!

Hey Everyone! I am new to RC and this site but our next cruise is: February 21st, 2020 on Serenade of the Seas! We are going for our Honeymoon and I am excited to learn about all things Royal Caribbean over the next 314 days!