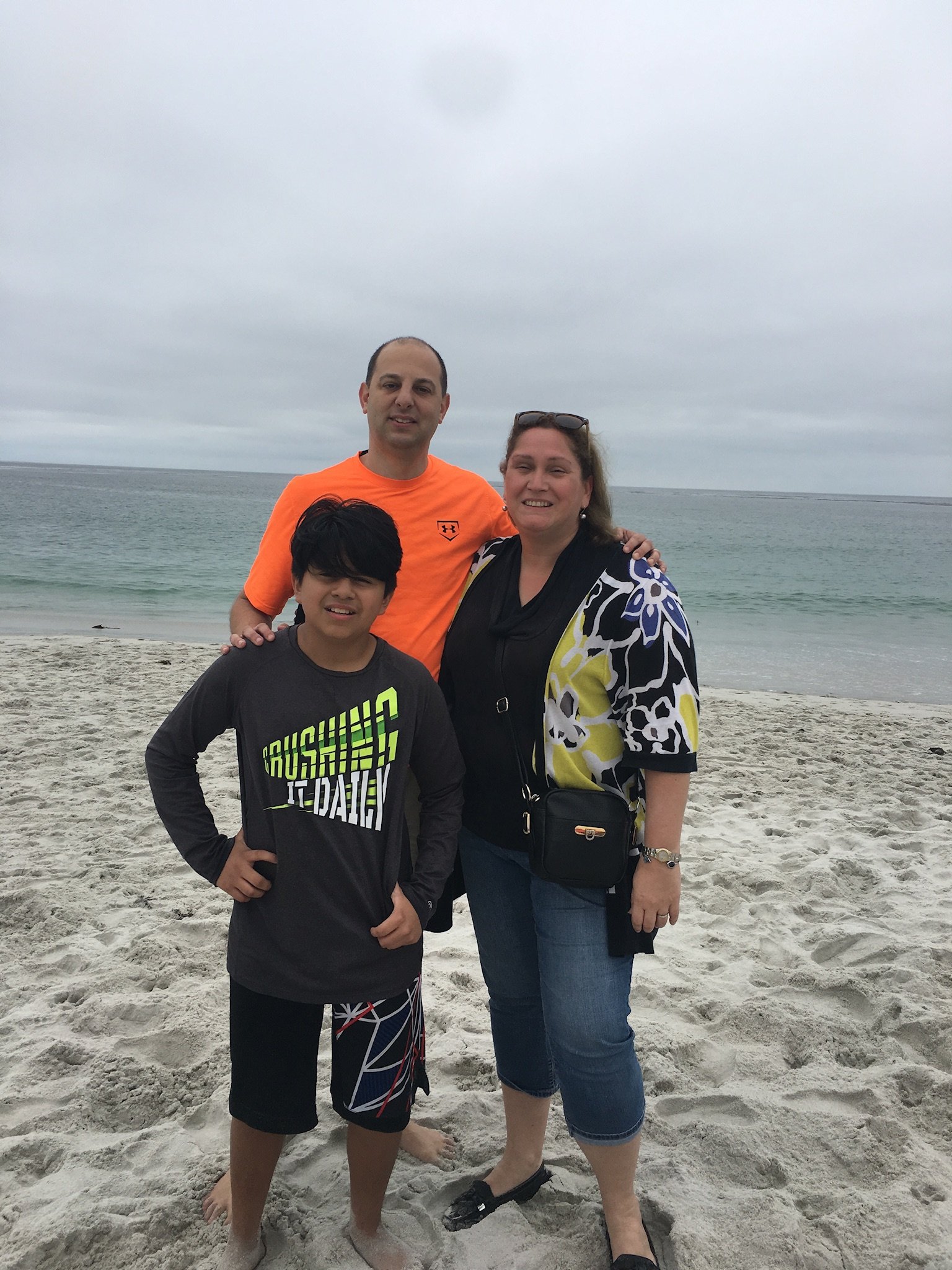 Content Count

191

Joined

Last visited
About Oliver
Rank

Diamond Plus


Birthday

September 1
Recent Profile Visitors
The recent visitors block is disabled and is not being shown to other users.
Yes I understand Matt. That's my entire point! I called my travel agent who confirmed there was a 2br suite available just not one she could book. I didn't go just on the Royal Up site. I'm not saying there always is a actual available suite but there sure was in this case.

I honestly hadn't even though about the muster capacity. Interesting thought

So we are going on Liberty of the Seas on Nov 24 out of Galveston and we have two balcony staterooms. It's my wife, me, my son, and his friend. So I went to the Royal Up website today (did not get an email) and saw there is a Grand Suite 2 bedroom available to bid on. So I called my travel agent to see if there really is a Grand Suite 2 bedroom available and she confirmed that there is indeed one available but it is not available to be booked by the public or travel agents. It is reserved for Royal Up only and that we have to call Royal directly or just bid on it. So my wife called Royal and was told that they would not confirm availability of any Royal Up cabins and that we could bid if the website has it available for bidding. I would think from a business perspective Royal would want to sell that cabin to us if we could negotiate a deal so that they would have two other cabins to sell. But what do I know? I guess when the cruise sails on the 24th of November one way or another all the cabins will be full one way or another. i guess they must be doing this to make money. There is no other reason not to put up a cabin for sale.

I'm assuming you mean checking in and out of the Adventure Oceans kids club? I think you have to be in the 12 to 14 year old group. My son is in the 15-17 year old group and he checks himself in and out all the time for sure. But I think the 12-14 year old can as well.

Unfortunately calling Royal Caribbean customer service is a experience in futility in my opinion as it appears you have just realized. Most of them have no idea how to answer these kind of questions. Customer service on the boats is great, on land not so much. I don't know the answer to your question but I can tell you that finding this site is a step in the right direction.

MikeK

reacted to a post in a topic:

I'm Speechless !!

carlosalonsor

reacted to a post in a topic:

I'm Speechless !!

Srp431

reacted to a post in a topic:

I'm Speechless !!

Vwjo

reacted to a post in a topic:

I'm Speechless !!

4ensic

reacted to a post in a topic:

I'm Speechless !!

mworkman

reacted to a post in a topic:

I'm Speechless !!

Fuzzywuzzy

reacted to a post in a topic:

I'm Speechless !!

I'm not sure why those people are so mad. Frustrated yes. But most of those ports were missed because of weather/high winds. It not like the ship had mechanical problems. And to scream in the face of an officer? Terrible. What is wrong with people? Geez.

Boom goes the dynamite! 🙂

I'm not sure why this is ridiculous. It would be ridiculous if they said we couldn't cruise or limit ship construction due to greenhouse emissions, but if going a little slower helps the environment, why not? I'm not a ultra liberal environmental tree hugger, but happy to help if I can.

I'm pretty sure @twangster is correct. I don't think the International Maritime Organization (IMO) has any effect on cruise ships. From my understanding they only regulate shipping. This speed restriction Royal is mentioning is probably something else.

All modern cruise ships have some type of stabilizers. Some are just more modern than others. Even the older ones have the fins that retract to help during rough seas. Maybe the ships crew were referring to something more modern.

All Royal Caribbean ships have stabilizers

I don't think Independence will have the shows open up for reservations. Generally it's the Quantum and Oasis class ships that have that feature

I don't think you have to dress any different than you would then at the MDR. For men, nice pants and a shirt with a collar. No tie or jacket required. I always order steaks and have been very happy. My wife eats seafood and also has been happy as well. No complaints from the food when we have gone. Everything has been good.