 Posts

48

Joined

Last visited
Recent Profile Visitors
The recent visitors block is disabled and is not being shown to other users.
micahd's Achievements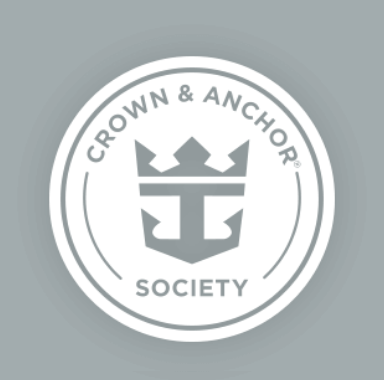 Platinum (3/7)
33
Reputation
I share your opinion. But I'm not here to keep people from having a good time

Booked baby's first cruise for a b2b on Freedom in March '22 a few months ago. Then I found this: https://collegepartycruise.com. The exact same sailings that I was planning to take. I got no problem with college kids wanting to have a good time. I'd just prefer to not be there with my 9 month old... I'm looking for tips on what to ask for when I call Royal. This is complicated as well because I used the USAA travel agency "Member Travel Privileges" and they've been less than helpful so far.

I got a small FCC when I canceled and rebooked with a TA. Can I use the FCC on cruise planner purchases? Is it easy enough to just call Royal and make the purchase?

Wow. Those look incredible.

I should have been specific. I'm looking across the whole fleet.

What staterooms on what ships have private whirlpool hot tubs on the balcony?

I figured that was the case. Thanks.

We're looking at a B2B next March on Freedom. Is it possible to book in a balcony guarantee and get the same room for both cruises? Or is it best to book the same cabin directly for each cruise?

columbus_cruiser reacted to a post in a topic: What is the most frustrating thing about Royal Caribbean cruises?

This! "Well how much would that suite be?" "Maybe I'll take this with an inside stateroom". For instance, we love the balcony rooms on decks 11/12 forward on Voyager class (similar setups on Freedom class too) I don't care what category it is, I just want to know how much one of those rooms, in that location will cost.

I had a Navigator sailing for March of 22 canceled. When I spoke to Royal customer service they told me the reservation moves to Freedom start April 14 and should be finished by April 23.

I'm in the rare minority that doesn't really care for Oasis class. We sailed on Harmony and just didn't care for it. They had to close the top deck due to high-winds on a sea day and it was just too crowded. While they do a great job spreading people out and there are SO MANY THINGS TO DO. It just feels so disconnected from the sea, it's a floating mall/amusement park and while I understand the appeal (especially for families) it's not for us. We love walking around outside on deck 4/5, going up to the helipad on Voyager/Freedom class and relaxing with drinks in the crown lounge area. On Oasis class the entire "crown" is dedicated to suites and suite amenities and we're not in that tax-bracket just yet.

Well... This escalated quickly. I am booked on Navigator out of FLL March of 22' and had hoped to add a west coast or Panama Canal (longshot, I know) for later in the year. Now here I am scrambling to keep the Oceanview panoramic suite I had on Navigator for the move to Freedom. Just got off the phone with them and they can't lock me into that room until the 14th. The phone agent said they will start moving reservations on the 14th and should be done by the 23rd. A little bummed because we LOVE Hooked seafood on Navigator, so not having that on Freedom stinks. But staying positive because Freedom was our honeymoon cruise and will now be our first cruise as a family of 3.

what @smokeybanditsaid. I've also been able to get it added at the ticket counter before going through security as well.

We're pretty excited about Navigator sailing out of LA, closer to family and we've never visited that side of Mexico. But we are most excited about the possibility of a Panama Canal cruise on Navigator. Does anyone have any ideas about how they will reposition Navigator and when/if those sailings will be available?