 Posts

29

Joined

Last visited
Recent Profile Visitors
The recent visitors block is disabled and is not being shown to other users.
Tom Cruises's Achievements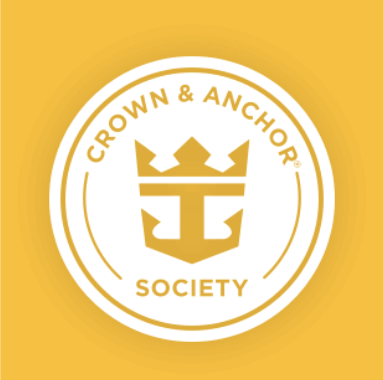 Gold (2/7)
27
Reputation
So I see that the Anthem has arrived home in Bayonne and thus far I haven't heard any news of coronavirus issues. Has anyone heard anything about the Anthem since arriving home this morning? I'm hopeful that all is well, we're on an upcoming Anthem sailing ?

Thanks all! Just repriced and saved some cash ?

Couple thoughts! Given that you've never been to NYC before I'm sure you will want to do all of the iconic "NYC" things. But in addition to that draw, I encourage and highly recommend taking one of the Foods of NY food tours. Most of them will take you into neighborhoods you would probably never visit given that you haven't been to the city before. Any of them are a great option, but I would recommend starting with either of the Greenwich Village tours. This part of NYC will feel very different from what you probably expect New York to be like (in a good way!) Everyone will have very different opinions with respect to lodging in NYC, so here are my two cents (LOL)... While the touristy areas are great when you're new to the city I would recommend staying in midtown hotels on the further avenues (avenues run north/south; streets run east/west). For example, you will probably want to stay in Midtown Manhattan for all of the sights but don't be fooled by the flashy ads you'll get for Times Square hotels. For one, hotels promoted as "located in Times Square" could be in any number of spots that you probably wouldn't think of as in Times Square. Regardless, staying in that area especially if you don't like crowds will be very overwhelming. So I recommend booking hotels in Midtown but on the low or high numbered avenues. My favorite hotel to stay in IF I have to stay in Midtown, is the Lexington (a Marriott property). It's a very walkable distance to the theatre district but you're not confronted with huge crowds the moment you walk out of your hotel. If you don't give yourself a couple days in advance of your cruise and you're cruising out of New Jersey (unless the airfare is a stellar deal at JFK) fly into Newark and stay in one of the nearby hotels. It's not worth the cost and headache to travel from JFK to the Cape Liberty cruise port if you're not going to have time to spend in the city. Ok, those are my two cents (maybe four?) for now! HAPPY PLANNING! ?

So I noticed that my previously purchased shore excursion just dropped in price (not a huge difference but still an opportunity to save a little money) so my plan is to cancel and re-purchase. However, the initial purchase involved onboard credit. So the question is, if I cancel the purchase of my shore excursion will they give me the OBC back to purchase the excursion again? Thanks!

Thanks for that update @JLMoran, I had no idea that the mall has been built since I've worked in that area!

I used to work in NYC, Long Island and Northern New Jersey. Generally speaking, I do not recommend staying in new york or its immediate surroundings unless you need to. I don't recall how early you are arriving ahead of the cruise but if it's only one day in advance and you don't plan on visiting the City...don't do that to yourself. You are going to find better hotel rates within an hour of the port (Jersey side) than you are staying in the City or its boroughs. Not to mention, you're going to pay to take any of the bridges/tunnels into the city or its boroughs. Were it not for my husband who's a light sleeper we would stay in one of the Newark airport hotels. However, I used to do a lot of business in Northern New Jersey and stayed near the expo center in the Meadowlands on many occasions. There are several different major hotel chains represented their, as well as multiple restaurants and a movie theatre. We're going to be staying there ahead of our cruise on Anthem this spring. I recommend that area!

We cheated on Royal earlier this year and cruised with NCL on the Breakaway. I echo an earlier post by saying that the NCL dining was fantastic. I also agree that the Breakaway class will feel most similar to your experiences. The "freebies" (who are we kidding, we're still paying for these) were a nice incentive for us. However, in my personal opinion, the Breakaway class ships (Breakaway Plus class included) are just poorly designed. The impression I get is that NCL wants to be everything for all people all the time so what you end up with is a ship crammed with a 1000 different options that are all too small. I so appreciate that RCCL appears to think very carefully about capacity and options. On the Allure despite the fact that there were 5K+ passengers I never felt like I couldn't see something I wanted to see or that I was shoved into a small space for an event. RCCL does a great job of strategically scheduling events in disparate locations across the ship to minimize congestion. Many of the game show events or just straight up obviously popular events on NCL are scheduled in the atrium which is a two-story space that also plays home to guest services, shore excursions, two bars and a restaurant. Anytime you wanted to see an event there you were more than likely going to stand in rows of other passengers standing, craning their necks for a view of the action. The pool decks also defy logic, in my opinion. There is one pool for all ages, a kids pool/slide splash down area and a smattering of hot tubs in the Spice H2O area. The one pool that's open to all is very small when you consider passenger capacity. This brings me to my biggest complaint with NCL...if you want to have a better experience you have to pay extra (Vibe, Haven, etc.) and if you want to enjoy all the bells-and-whistles they proudly advertise (laser tag, go karts, etc.) you have to pay extra. RCCL certainly isn't innocent but the major activities that they promote are included in the cost of your base fare (rock climbing, ice skating, bumper cars, north star, ripcord, laser tag, etc.) I know NCL presents as the cheaper option but really think hard about your choice, after having enjoyed multiple RCCL ships I think you will find yourself dissatisfied with their product.

We cruised on the Allure in late-September of 2018 and had a total blast! The weather was great; there was one night that the seas were a little rough. It just so happened that the night the seas were acting up a bit we were at the aqua theater show. The water was splashing up out of the pool and into the first row of seats AND YET the performers still went on with the show and it was INCREDIBLE. We took advantage of the September sailing because the rate couldn't be beat (the benefit of sailing during Hurricane Season) and were very happy with our cruise vacation! I'm confident you will have a wonderful trip - ENJOY!

Day 2 - At Sea My husband is a light sleeper so getting a good night's sleep on this cruise was a worry of mine...he slept the best he has ever slept in his life on the ship! The first few days we ran into some rough seas so there was considerable rocking side-to-side throughout the first half of the cruise. I was surprised that we would feel anything on the ship but the crew kept saying they have never felt so much on this ship. It turns out that there were lots of storms going through the Caribbean over the week so the high winds contributed to the rougher seas. But we had planned ahead and worn motion sickness patches just in case so while we felt the movement we were never bothered. Rather, I would argue we slept so well because of the side-to-side "rocking" motion as the ocean "rocked" us to sleep nightly. ? For our first day, we chose to eat breakfast in the Windjammer. I want to say we ate breakfast around 8:30/9ish and the Windjammer was slammed with a wait to get in and gentle announcements to encourage people to leave their tables in favor of their fellow guests having space to eat. I had heard that the Windjammer would be slammed in the morning but I wanted to at least try it out. I don't think we waited more than 5 minutes to get breakfast but we decided that we would eat elsewhere on the ship for our breakfast after that experience. It certainly wasn't bad, at all, but we wanted a quieter start to our day. We tried our luck at morning trivia which was our first introduction to some of the Activities Staff. I have to pause here and say, the Allure of the Seas has FANTASTIC activities staff and we also loved our Cruise Director, Mitch. Paulo, from Brazil, lead morning trivia and was just hilarious and a great start to our first full day at sea. We spent much of the day by the pool and had quickly discovered "The View". Before I describe our love of The View, I have to mention that I was really worried about finding seating by the pool. I don't know if we got really lucky or if people just embellish but we never had a problem finding a chair poolside. That said, I suppose if you are extremely picky and need a chair literally next to the pool...yes, you're going to have a problem finding a chair. We embrace the casual side of vacation and choose not to worry. So if you go into it with the mindset that "I'm on vacation, nothing is going to stress me, I'll take everything in stride", you will not have a problem finding a chair. So....back to "The View". I think The View is midship, behind the Sports Pool which has "stadium seating". The View is shaded and has floor-to-ceiling windows with plenty of chaise loungers. We spent the middle of most days at this spot, we vacillated between reading, eating, sleeping and back again totally at peace and relaxed. I honestly think this is the most underrated spot on the cruise ship. I don't recall reading or hearing about it anywhere in my research and I can't recommend it enough if you're looking for a peaceful day at sea. As far as the pool deck goes, we spent most of our time in the Solarium, The View and the Beach Pool and loved each for different reasons. We experienced excellent service from the bar staff...if we ever wanted something to drink they seemed to always come by...we never felt like we had to approach a bar. The Wipeout Cafe was a favorite for pool deck snacking, there never was a line so we were always able to grab something quick to hold us over between lunch and dinner LOL. For dinner, we used our final night of the BOGO package and dined at Sabor which we loved. Again, we had excellent service and enjoyed some delicious tacos and churros ? We went to OceanAria on night 2....I don't have the words to explain how amazed we were by the exceptional talent on this ship. I should also say that I go to New York as a Broadway-phile 2 - 3 times a year and have seen over 20 shows on Broadway in probably the last 3 years. So I think it's fair to say that I have high expectations for performers and was consistently entertained and impressed by the entertainment staff. Also, given the rough seas we were experiencing we were shocked that OceanAria was being performed. While we were watching the show the pool was sloshing back and forth into the seats, considerably. Our choice to go on night 2 turned out to be a smart one...the show was canceled due to weather almost every other night until the last three days of the cruise when they started packing extra performances in. From our boardwalk balcony we were able to catch snippets of subsequent performances and again were amazed nightly. After OceanAria we meandered around the ship, stopping in on the myriad music options and thoroughly enjoyed ourselves. Day 2 was an absolute blast on the Allure!

Day 1 - Fort Lauderdale We flew JetBlue from New York and utilizing the Hopper app several months ago managed an excellent deal ($500 roundtrip for two people). We were also fortunate to stay with great friends of ours right in Fort Lauderdale so we were fortunate to not have a hotel expense as we flew in the night prior. The morning of our cruise, we made sure to purchase our two bottles of wine (intending to minimize alcohol purchases onboard). We found our boarding experience at the terminal to be organized chaos which I don't intend to sound negative, only to illustrate that WOW Royal does an incredible job of moving thousands of people quickly through Terminal 18 at Port Everglades. We arrived at the terminal around 11 and were onboard by noon -- we were impressed. The initial hour or so onboard was exciting and slightly overwhelming. Our Boardwalk Balcony cabin was ready at 1 and we found the room to be very comfortable and spacious enough for the two of us. Frankly, I was shocked by how "big" the bathroom was...so we were definitely happy! We chose the running track on Deck 5 for sailaway and it was just a gorgeous view leaving Port Everglades. For our first meal, as part of our BOGO dining package, we went to Giovanni's Table and we really enjoyed our meal there (sorry I don't remember what we ate!). After dinner we continued to explore the ship and went to Karaoke which was HILARIOUS.

I have been a mostly silent Royal Caribbean Blog follower/listener since May of this year when we booked this Allure of the Seas September 30th Eastern Caribbean sailing. Before I go any further, I must say that I would be remiss not to acknowledge and thank @Matt for creating this community which proved to be an incredible asset for myself and my husband as we planned our vacation. We had an incredible time, Matt, this forum, your website and your podcast were absolutely invaluable to me as I planned our cruise THANK YOU! Next, I have read many live blogs on this site and could only aspire to blog with such excellence as @twangster so I must preface this by saying....I have no pictures to share and this review is in the rearview but nevertheless I thought it was a good idea to share our experience with the community! I will attempt to share each day's activities here for your enjoyment (and mine, reliving the joy of our vacation) ? So! I'll start with: Planning/Choosing this Sailing I haven't cruised since college but I have been on two cruises in the past. My first was on the Splendour of the Seas (many years ago!) and on Carnival Legend. My experience on Splendour left an indelible impression, one that made me love RCCL and my experience on Carnival was "meh", at best. My husband has never cruised before and I have been aching to book a cruise for the two of us. I stumbled upon this blog while I was doing cursory price shopping on Royal's website and thus began the effort to campaign for a cruise vacation with my husband who was quite skeptical of the experience he would have. In my past experience, I have been on two Western Caribbean itineraries and thus wanted to try something different. I was considering Eastern and Southern itineraries and we were thinking about the early fall. We live in New York so other than taking a cruise on the Anthem, we were going to need to fly to Florida or elsewhere so I was a little anxious to fly during hurricane season to Puerto Rico where most Southern itineraries were embarking from. Thus....we landed on Eastern itineraries. My husband gets bored easily so we thought an Oasis class was a good place to start and I like shiny new things....so trying out one of the megaships felt like a perfect idea. Taking the advice preached by many in this forum, we worked with a local travel agent and got a great rate on the Allure of the Seas in an oceanview cabin over the bow. Again at the recommendation of many here, I continued stalking pricing on the RCCL website and long story short ended up with an opportunity to move up to a Neighborhood Balcony Guarantee for literally an additional $20 (I felt like we stole the rate, honestly). Our Eastern Caribbean itinerary included St Maarten, Puerto Rico, Labadee and three days at sea. Our booking yielded a modest amount of OBC so we also booked a 2-day BOGO specialty dining package that we needed to use on the first two days of our cruise. We did not take advantage of a beverage package because we were confident that we would not drink enough to breakeven which proved to be a great decision. So I'll end my rambling here and try to add an additional entry for each day of our cruise ?

We had the same experience, many pharmacies said it was on a "backorder for an indefinite period..." Good luck!

It's very interesting that you have been unable to fill Scopolamine in Texas as we had the same problem in New York. We scoured other pharmacies, beyond our preferred one, and managed to find one pharmacy with enough to fill our prescription...so keep searching if you haven't already! If you do end up filling the prescription, we found that we had "cotton mouth" constantly so be prepared to drink lots of water. Sorry I couldn't add anything re: vertigo. Best of luck!

We just returned from a Sept 30th sailing on the Allure of the Seas via Fort Lauderdale and used the Luggage Valet program. It was incredibly easy to participate and well worth the $50 fee ($25/bag). Our luggage safely arrived at our final destination and we walked off the ship when we were ready, avoiding all of the waiting for your number to be called nonsense.

I would just add that we upgraded our Oceanview Stateroom to a Boardwalk Balcony on the Allure after our final payment date. Hopefully, you have utilized a travel agent because I believe this is where they demonstrate significant value. I asked our TA 2 - 3 times following our initial deposit to price balcony staterooms for us. It just so happened that after our final payment a slew of balconies became available and the cost difference was negligible (I noticed based upon my obsession with watching prices on Royal's website). I phoned our TA and within minutes she had us upgraded into a neighborhood balcony stateroom. Long story short, touch base with your TA and they will do all of this work for you...they also might be aware of additional opportunities you're not privy to as a consumer.