Posts

132

Joined

Last visited
Recent Profile Visitors
The recent visitors block is disabled and is not being shown to other users.
Vacation Crazy's Achievements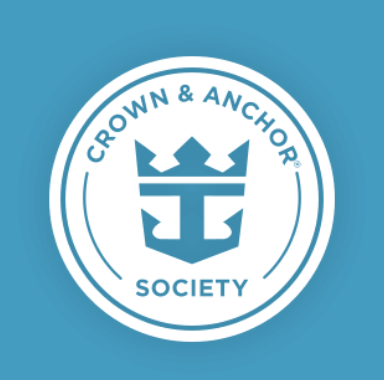 Diamond (5/7)
125
Reputation
I've booked several cruises with the 10% discount. The discount stays with the booking when repricing.

How about officially announcing pre-cruise testing requirements for November sailings?!?! They need to be careful about what news they are hyping up at this time. Ugh....I love Royal but come on!!

They just added earlier check in times. We went from 1 PM to Noon. Yay!!

We have always stayed near Bayside but decided to try something different. We are staying here in November. I'm glad to hear it gets your stamp of approval!!

You are in our Roll Call for Symphony-Thanksgiving. I think all the check in info was wiped out since the final payment date has changed. We are now showing Oct 6th for check in too. We still have all of our cruise planner purchases though. I hope you get that resolved. Good luck!

From what I have been reading you cannot prebook shows until you get on the ship now. Keep checking....maybe they will open it up.

I was on the phone first thing this morning with RC and had the same luck! We are getting refunded almost $1,300 to our credit card. I've called 3 times over the last couple of weeks which resulted in almost $700 OBC. They must not be booking up so they keep dropping prices. Keep checking, they may go lower!!!

I've read a few people say their check in magically reappears. Who knows. I'll happily check in again because that means we are getting close to sailing!! I'm guessing since we are sailing over Thanksgiving capacity will be a little higher. It is hard to say but less crowds and no lines sound wonderful to me. We are so looking forward to this family trip. The countdown is on!!

It is a nice thought but that is what I figured. Thanks!!

We have some leftover FCC. Can we use that credit to pay for a Royal Up if we win? Thanks!

We got 1:00 PM too. I think that was the earliest time available. Pre-Covid we were one of those crazy folks that were at the Port by 9:00 AM! Can't wait!!

Our 90 day check in was today. I woke up at 1:00 AM and was able to check in. I'm not sure if it opened up right at midnight or not. I'm happy with our 1:00 PM check in time. Good luck!

All checked in!! 90 days and counting!

We just go to the library and use the computers onboard to check in to our flights. We buy an hour of internet. I believe it is around $10.00.

You picked a great ship class especially for the kids. We are finally getting excited about sailing again. My husband is already talking about where he can watch his beloved Lions play (and probably lose?) on Thanksgiving day.