 Posts

10

Joined

Last visited
Recent Profile Visitors
The recent visitors block is disabled and is not being shown to other users.
Tplanav1's Achievements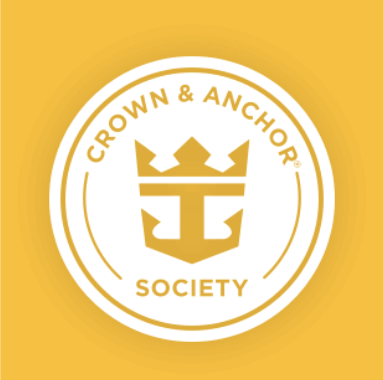 Gold (2/7)
17
Reputation
Anyone have a good recommendation for Our 2 year olds PCR test. Was planning on CVS, but their website listings testing to 3+. Pretty frustrating the cruise requires it for 2+ but it's something that's not readily available until the kids are 3

We are sailing On Independence for a B2B at the end of February and my wife will be 20 weeks pregnant. I have been debating on skipping the drink package even though we always normally get it since she's pregnant and it will be our first sailing with our 2 year old. I know that people have been successful calling and getting a waiver for the drink package due to one of the two occupants having a reason to do not drink alcohol, but they typically require purchasing the refreshment package for the other guest. My wife really doesn't consume sugary drinks or soda, especially while pregnant, so I was curious if anyone has had success in purchasing the deluxe beverage package for just 1 person once onboard. With our toddler being with us I don't think I can drink enough and still function to cover the cost of both the the deluxe package and the added cost of the refreshment package. With current cruise planner pricing, I would think the single package onboard would be more cost effective than calling/jumping through the hoops ahead of being onboard. We have sailed both with and without the drink package, I tend to avoid drinking if I don't have it because I think about the cost. Between the two sailings we have a total of 2 stops in cococay, 2 sea days, and a stop in Nassau we will treat like a sea day…I can see myself grabbing a drink more regularly even with entertaining our little guy.

More young people relevant events on the boat. My wife and I love cruising and are in our late 20s. I feel like many of the events such as the 70s dance party are geared towards such an older audience. I have seen what Carnival is doing with their new ship venues including a brewery that is definetly marketed toward millennials, I think Royal needs to jump on board and start marketing toward that generation I would also like events on the ship early in the morning. We are the weird people up to run at 6am even on vacation, but there usually aren't any fun events to do during the morning/early afternoon on the ship. An adults arcade type environment similar to a Dave and Busters would be awesome as well (I always feel weird old guy hanging out playing skee ball with a drink in my hand surrounded by little kids).

My wife and I cruise for a few reasons, the biggest being we get to disconnect from the world. We work crazy hours being in our late 20s trying to grow our careers, so a week without cell phones or the internet is pure heaven. We also love getting to explore multiple locations in one trip, we are trying to identify as many places we would want to do a long term land vacations in the future. Another big reason is we love food and drinking. We live in Charlotte, NC which has a heavy social culture around bars and drinking, so a cruise gives the same environment along with lots and lots of food.

This is great news. I live in Charlotte, NC and its nearly impossible to find Blantons at any of the ABC stores or restaurants here. I got hooked on it when I was visiting my family in NY last Christmas and drink it anytime I can get my hands on it. I'll have to drink the ship dry of it this November.

So I am a big bourbon guy and searching around the internet there are such a wide variety of information for what bourbons and whiskeys are available on board. Has anyone been on the Oasis recently and have an idea of what they have on the board and/or the pricing. Are there any bars that have a better whiskey selection than others on the ship? I was hoping to find some of my favorites like Blantons, Woodford Reserve (preferably double oaked, but will drink the regular as well), Angels Envy, Basil Hayden, Knob Creek Single Barrel, etc. I don't expect for them to have things like Pappy or 15+ year aged bourbons, just everyday drinkable higher end bourbons. This is my 3rd RCCL cruise and the last 2 times I have sailed I usually resorted to Jack and Cokes by the pool and whatever I saw that jumped out to me at the bar. This sailing is my wife and my honeymoon, so I feel we will be celebrating a little more than usual this time around. Granted we did get engaged on the same sailing dates last November, but I feel this one will be more of a party/celebration.

So I'm a bit of a burger nut, well that's kind of an understatement, typically there are 2-3 days a week I'll eat one for both lunch and dinner. My question is where does everyone think you can get the best burger on Oasis of the Seas. My wife and I are sailing on November 25th for our honeymoon (got married in June, but I work in construction management so in order to enjoy our honeymoon/not work the whole time, we delayed till work slowed down) and on previous previous cruises I end up at Johnny Rockets 2-3 times to get a burger to satisfy my good burger craving. JRs will sometimes do the trick on a cruise. I was curious if there are any additional places I'm not aware of that may be a hidden jem on the ship. The WJ burgers as everyone knows aren't great, but I will still eat them. Is a burger something I can ask for in the MDR? I've seen a good deal of posts about ordering off menu, but it's something I've never done. i might be an odd person with my obsessions with burgers, but figured I'd ask to see if I was missing out on a must have burger on the ship.

So I have decided I want to propose to my girlfriend on our first cruise this month. Does anyone have any advice for places to do it, ways to approach it with RC etc? I'm sailing on Adventure of the Seas on Nov.25th. I went and ordered the ring today and have been playing around with ideas. So far I've come up with the MDR on the first formal night, but I'm not 100% on the idea. If anyone else has done a proposal on the ship I'd love to hear how you did it.

I booked it through RC. I'm newish to the Charlotte area (been here 3 years and have failed to actually settle roots to stay until the last 6 months to a year) and hasn't found anyone who knew of a good travel agent with cruise experience here.

My girlfriend and I booked our first cruise together about 8-9 months ago to leave the Saturday after thanksgiving. Being new to our careers we went the frugal inside stateroom option for the cheapest possible trip we could, on a whim today I looked online and noticed a balcony room was only $50-100 more for us based on the deals and what I had remembered paying. Get home from work and decided to call customer service to surprise my girlfriend with a balcony when we got there, after about a 15 min convo with the customer service rep going over my reservation she goes I think you can upgrade for $4. I may have blown out her ear drums on the other end of the phone yelling Yes so loud. I go through the process and pay my new remaining $4 balance. Then to make sure I hadn't had my liquor package effected and her calculation be wrong I go check my account after some time had past, turns out they also gave me $125 in onboard credit as part of the deal. I had figured I wasn't going to get it and with a $4 upgrade cost I wasn't going to push my luck. Now November 25th can't get here fast enough! Just figured I'd share with everyone Incase they have a reservation sitting out there to possibly check.