Posts

25

Joined

Last visited
Recent Profile Visitors
The recent visitors block is disabled and is not being shown to other users.
ekaiser0328's Achievements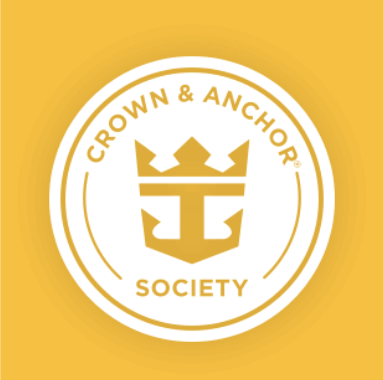 Gold (2/7)
12
Reputation
So we're going on our honeymoon out of Miami on Allure April 28th - May 5th. We are then heading to Key West for 3 nights. I'm curious of things to do and places to eat that are can't miss. We're definitely planning on going to the Southern Most Point buoy (which I'm secretly SUPER excited about), but I need some other interesting things. More budget friendly the better.

Thank you, everyone, for the condolences. The Monday of that cruise was actually his 90th and that Friday I got engaged with my grandfather's blessing in the form of a "Love" painted rock found in the port area of Jamaica that someone from Flagler Beach (his home) painted. So it was a bittersweet experience. I actually don't know who the travel agent was as it was my grandfather's and my mom was the one who was in contact with her. Sorry.

It worked in the sense that we were able to go in place of my grandparents. However it was a special circumstance because not only was my grandfather's health drastically declining (he actually ended up passing away 10 days before the cruise and his 90th bday) but they had also just been hit by Irma with horrendous flooding in their condo so there was some leeway with us being able to transfer it to our names because they had proof they were in a natural disaster area. We also went through my grandparents' travel agent who figured out all of the logistics.

I told the fiance that on this trip we'll be snorkeling at least once! I've seen pics of Roatan and got SUPER excited! It's a LOOOOONG year away! lol!

Are these all through RC or did you go through an outside tour company? I know I've seen the option of both come across a few boards.

Hi all! So we are going to be on Allure of the Seas for our honeymoon April 28th, 2019. We are setting up a honeymoon fund instead of a registry with physical items because we've been living together for almost 3 years and have everything we need for our house. Anyways, we are wanting to add different experiences both on and off the ship that our family and friends can contribute to as a group. I wanted to see what y'all would recommend. Here's what I've got so far: Sushi lunch for 2 at Izumi Dinner for 2 at Chops Couples deep tissue massage The option to contribute towards our drink package Internet package General fun money Our stops are Nassau, Cozumel, Roatan, and Costa Maya. For those that have been to those ports (except Nassau which will probably be a boat/massage day), are there any experiences or excursions that you would recommend that I can put on the list? *Please no negative comments about us doing a honeymoon fund. It's the online equivalent of a card box at a wedding, just with those wanting to put towards a specific activity instead of just giving us a check or cash.*

Just wanted to pop in and say hello! I haven't been back on since I went on my Oasis cruise over Thanksgiving. It was wonderful and I fell in love with Cozumel and Labadee. Was absolutely spoiled with our balcony. It ended on a very high note as I got engaged on the second to last night after going to Quest. *yay* And the fiance loved his first cruise so much that we are going to honeymoon on the Allure in April 2019. I just wanted to say thanks to all of you who helped with all of my questions I had and who apparently had esp and asked questions I didn't even know I needed the answer to. xoxo to you all!

Is it in a specific area? I saw the machine in a corridor/hallway type area in the vlog, but in the promo video I found, it showed an actual store. I don't remember seeing it on the deck plans which is why I was wondering about it.

So this is kind of a random question. On the Oasis of the Seas vlogs on YouTube, I've seen they have a Build-a-Bear-esque machine in a quick glimpse of one of the kid areas. It'll just be me, my boyfriend, and my parents on the cruise, so no kids. However, I would love to make one for my little niece as a gift when we get back. Does anyone have any info about it that they can pass along? It would be greatly appreciated.

Thanks! Unfortunately all of the sites still have the old itinerary so I'll have to search by port.

So I don't know if I've seen it on here or some where else, but I swear I've seen a specific website that you can book shore excursions through that guarantee to get you back to your ship in time. I know this has probably been asked a million times, and I apologize ahead of time for being repetitive. But am I imagining this site, or is it Trip Advisor? Any help would be appreciated.

According to the Cruise Planner Shore Excursions section, this is the current sailing update: Day 1: Port Canaveral Day 2: Cruising Day 3: Cozumel, Mexico Day 4: Cruising Day 5: Falmouth, Jamaica Day 6: Labadee, Haiti Day 7: Cruising Day 8: Port Canaveral However, they are needing time to update the excursions because if you try and click on the new destinations, it is still showing up with San Juan in the actual excursions as of 12:25pm.

Cruising on Oasis November 19th and got the Sip, Tour and Save email. Went to go and look and not only had the Deluxe Drink & Voom Bundle gone UP from $62 to $68 as the "pre cruise deal", but now it's not even coming up. Didn't know if the website issues were just me or if others were having issues too.

But but but...the pony was how I was going to awesomely get around the ship! Boo!

I saw a post that I think you had made about that. I also saw that if you are looking at adjoining rooms, the one to left will be near the closet and the one to the right will be near the balcony. The only thing is my room is adjoining to a grande suite. So would this still apply?