In:
Even the most organized travelers should make a list of last minute things to do prior to their cruise vacation. You don't want to show up to the port and realize that you left an important document at home!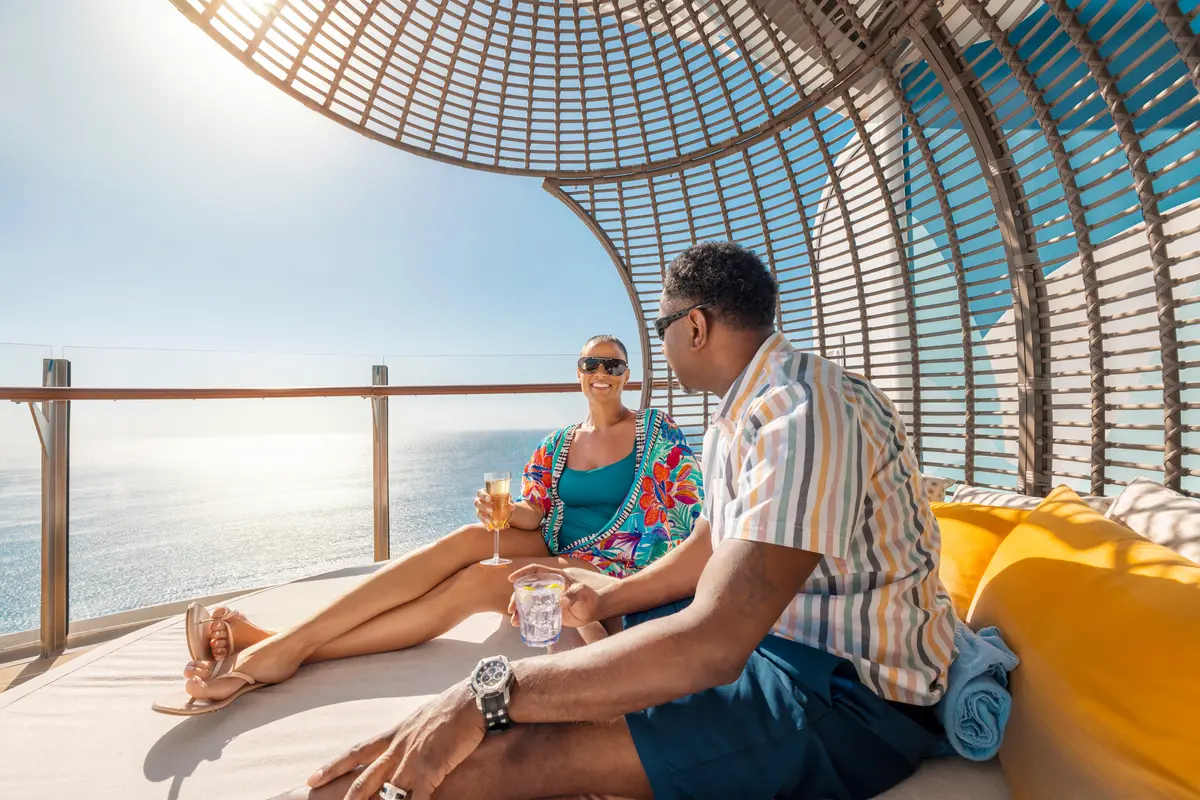 Plus, it is not as easy to run out and pick up something, like medication, if it were left behind. When you are on the ship, you are not a short drive away from a drug or megastore, such as Target or Walgreens. 
To save yourself the last minute panic, here are 12 last minute things that you should check off of your list before your next cruise vacation. 
1. Pack your passport or birth certificate and government-issued form of identification 
Being denied boarding would surely put a damper on your cruise vacation. Without a passport or birth certificate and government-issued form of identification, you will not be able to set sail. These documents are checked prior to embarkation, so it is crucial that you ensure that they're packed in your carry-on luggage. 
If you are going on a closed-loop cruise, or one that begins and ends in the same U.S. port, you are able to use a birth certificate. Sailings that are one-way or depart from outside of the United States, however, require that you have a valid passport. 
It is important to research what documents your specific cruise requires before you book. If, for instance, you book a last minute cruise from Anchorage to Vancouver thinking that you can sail without a passport, you are sure to be disappointed upon arriving at the cruise terminal. 
Read more: Guide to cruising with a birth certificate
2. Complete the online-check in process
If you have yet to do so, you will want to set aside a couple of minutes to complete Royal Caribbean's online check-in process, so you do not have to worry about it on embarkation day. 
The online check-in process opens 45 days prior to your cruise departure date, and it is recommended that you put a notification on your calendar of the exact date check-in opens, so you can complete it as soon as possible. This will ensure that you get your first pick of arrival times, too. 
To complete the online check-in process, you will need the following things on hand:
Personal information (i.e., legal name, birthday, and address) for each passenger
Identification document information for each passenger
A picture of each passenger (note that there are requirements that the picture has to meet; any selfie won't suffice)
Crown & Anchor Society membership number
Credit/debit card to link to your onboard expense account
3. Get your favorite over-the-counter medications
If you are like me, then you probably have a preference when it comes to certain over-the-counter medications. I am a huge fan of Advil Liqui-Gels versus other types of pain relievers, so I always make sure that I have them packed for any vacation! Maybe you prefer Bonine over Dramamine to help cure symptoms of seasickness. 
Inventory is limited on a cruise ship. In other words, you won't find a fully stock pharmacy onboard. Plus, the prices will be higher than what you would pay if you were to purchase everything beforehand at a store on land. 
The hope is that nobody in your travel party falls ill while on vacation. Life, however, does happen, and it is better to be prepared! This is why you should also make sure that you pack cold and flu medication, like DayQuil or Tylenol Cold + Flu, which will enable you to treat your symptoms at any hour of the day. 
Other first-aid related items to pack are band-aids, including those intended to specifically treat blisters, cough drops, toothache gel, antacids for heartburn and indigestion relief, and eye drops. 
4. Print your cruise luggage tags 
Once you finish checking in for your Royal Caribbean cruise, you will be able to print your luggage tags. These help crew members know where to drop your suitcases off once they are loaded onto the ship. 
When you arrive at the cruise terminal, you will be greeted by porters, who will take your larger bags. While they have paper tags that are ready to be filled out, printing your own ahead of time will help streamline the embarkation process. The faster you get through the physical part of check-in, the sooner you will be onboard and officially starting your vacation!
Don't worry, though-- if you don't have plastic luggage tag holders, the porter will have a stapler on hand! They can, however, be purchased on Amazon for around $7 for a pack of four! If you plan on frequently cruising, they are a great investment, as luggage tag holders can be used time and time again on all your future Royal Caribbean sailings. 
Read more: 40 essential things to bring on a cruise
Please note that we have included a link to an Amazon item above, which contains an affiliate link. This affiliate link costs you absolutely nothing extra, but Royal Caribbean Blog makes a small commission if you purchase the item through it. 
5. Download the Royal Caribbean app
The Royal Caribbean app will be a useful tool during your vacation, even before it begins! Through the application, you can access your SetSail Pass, which is what is scanned prior to you getting on the ship since you don't get your SeaPass until you are able to access your stateroom. 
Once onboard, the app is where you will find the daily schedule with activities, restaurant times, and more. You can also use it to keep track of your onboard spending, connect to the ship's wi-fi, and book shore excursions and specialty restaurant reservations. 
Downloading the app ahead of time will allow you to get your bearings with it before you get to the cruise terminal.
6. Make any last-minute pre-cruise bookings through Royal Caribbean's Cruise Planner 
Passengers are able to access Royal Caribbean's Cruise Planner website up to 48 hours before their sail date, meaning that if it is the week before your cruise is scheduled to depart, you can still take advantage of booking cruise add-ons from the comfort of your own home! 
While options will be more limited (i.e., you probably won't be able to secure prime-time My Time Dining spots), you will not have to worry about spending time making reservations on embarkation day. 
While those who booked a dining package will have to wait in line, if you are just interested in one specialty restaurant, it would behoove you to book it ahead of time, as the lines can get relatively long on the first day with everyone scrambling to book the rest of their restaurants. 
Plus, onboard pricing will be more expensive! You can typically score a Royal Caribbean drink package for less by purchasing it in advance. Another benefit to doing so prior to your cruise is that you can begin taking advantage of it the second you step on the ship. 
Read more: Best shore excursion in every Caribbean cruise port
7. If Royal Caribbean's shore excursions don't appeal to you, research options offered by third parties
Hopefully you have your shore excursions lined up in advance. If, however, time slipped away from you, take some time to research each of the ports that you are visiting. Maybe your ideal excursion through Royal Caribbean sold out in advance, and you need to find a backup option through an independent tour operator. 
It is best to have all of this lined up before you board, especially if you are planning on cruising without internet access.
That being said, if you have booked any third party excursions, make sure that you print out any documents that are needed in advance. You may want to write down the meeting point or phone number of the tour operator, too. 
8. Get cash from your bank
Your SeaPass card will act as your credit card while onboard the ship, meaning that you won't have to worry about keeping your cards or cash on you when making purchases at a bar or merchandise shop. 
While in port, however, you will need to have local currency. Some vendors will not accept credit cards, and even if they do, you might be faced with hefty foreign transaction fees. For that reason, it is always best to have cash on hand to help pay for things like taxis, local restaurants and cafes, museum entrance fees, beach chair rentals, and souvenirs. 
Cruise ships have ATMs onboard; however, they have some fairly expensive fees. If you find yourself in a situation where you need more cash, you can theoretically take money out via the casino by loading money into a slot machine. The amount you select will be charged to your onboard account. Then, you can simply cash out before actually gambling and visit the cashier.
9. Prepare your embarkation carry-on bag
As mentioned earlier, when you arrive at the cruise terminal, your larger bags will be collected by a porter.
This is why it is essential that you have a carry-on bag with you where you can keep your boarding documents (i.e., passports, birth certificates, etc.), as well as any medication, electronics, jewelry, and anything else that you want on your person. You won't have access to your bags until they are delivered later in the afternoon. 
For those traveling with children, pack some toys, light snacks (i.e., crackers or goldfish), books, diapers, and a change of clothes. You will want them to be entertained while you're waiting to finish the physical check-in process, as well as throughout the day before you're able to enter your cabin for an afternoon nap. 
10. Check the weather forecast
One of the most important aspects of pre-cruise planning is making sure that you are packing efficiently! 
The weather is something that's subject to change at any moment. Even if you checked it when you packed a week ago, you will want to check it one more time before heading out the door. Maybe a random cold front will be blowing in during your cruise to The Bahamas or it will be unseasonably rainy in the middle of June on your Alaskan cruise. 
11. Watch a tour of your ship on YouTube
The best way to acquaint yourself with your specific ship ahead of time, especially if it's a new-to-you class of ship that you've never sailed on before, is by watching a tour online. Here at Royal Caribbean Blog, you can find a tour of almost every ship in the fleet on our YouTube channel.
Of course, it is recommended to get a feel for the ship you are booking ahead of time. What if, for instance, you are hoping that it has a certain dining venue or onboard activity? You may be disappointed upon boarding to find that the ship you are on lacks the amenities everyone in your travel party was looking forward to. 
Even if you have done your research, ship tours will often reveal hidden secrets about the ship. Maybe there's a quiet space for you to escape the crowds, such as the shuffleboard alcove off the running track onboard Symphony of the Seas.
12. If you're a e-book user, download books ahead of time
There's nothing quite like catching up on your reading list while sailing on the open ocean. Cruise ships have libraries onboard, but the selection can often be limited. If you are in the middle of a certain series, you are better off either bringing your own copies or downloading them on your e-reader ahead of time, especially if you are foregoing wi-fi. 
If you are traveling with children, you'll want to ensure that you have their toys packed, too. While Royal Caribbean's onboard shops do sell some, the selection is limited to mostly branded options. Plus, they are on the pricier side!