In:
Happy Sunday! We hope you are having a great weekend! Now it's time to sit back, relax, and catch up on all the Royal Caribbean news from the week!
When Icon of the Seas debuts in January, she's going to change the cruise industry.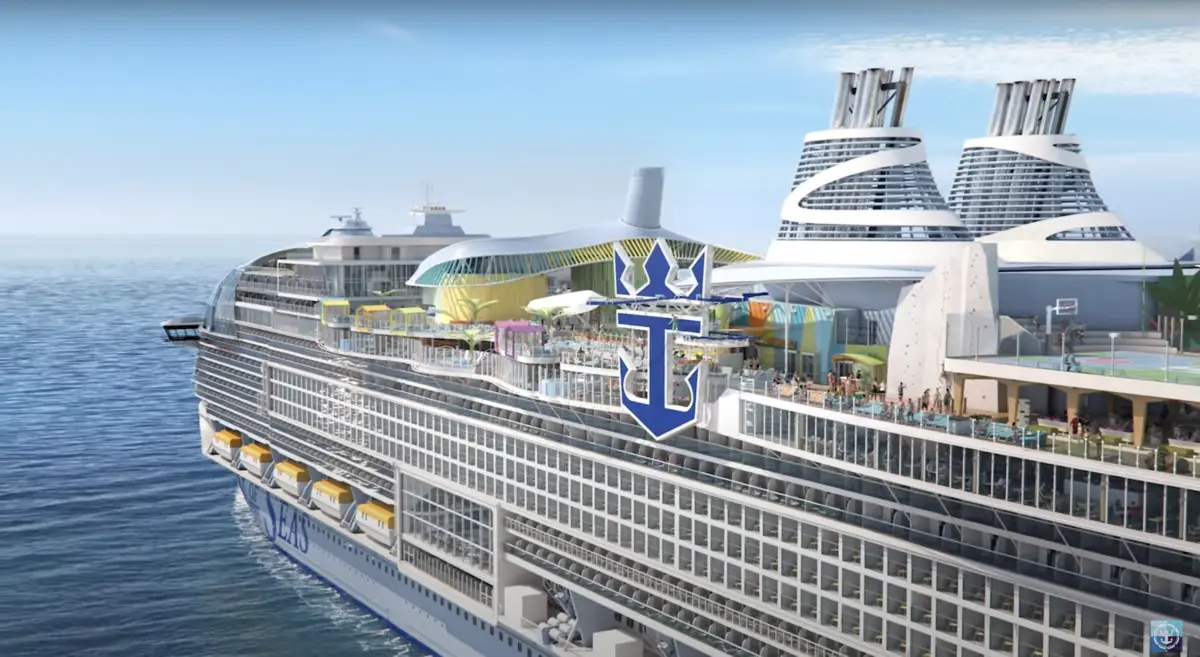 Not only will Icon be larger than any other cruise ship, but she's going to introduce a variety of innovations and shifts in what to expect from a Royal Caribbean cruise.
We're still six months away, but here's 11 ways Icon of the Seas will change the industry when she launches.
Royal Caribbean News
New RCB Video: Things you'll notice when cruising on a new cruise ship
Have you subscribed to the Royal Caribbean Blog YouTube Channel? We share some great videos there regularly, all about taking a Royal Caribbean cruise! This week, we are sharing our latest video — Things you'll notice when cruising on a new cruise ship — and don't forget to subscribe here.
Your really dumb Perfect Day at CocoCay questions
Don't be ashamed, we all have some really basic questions sometimes, so it's only fitting to answer them.
We hear many of the same questions over and over again here at Royal Caribbean Blog—we wanted to answer them in one place. While not "dumb" questions, knowing the answers to these commonly asked questions should better help you plan your day on the island.
Check out our answers to your really "dumb" Perfect Day at CocoCay questions.
Royal Caribbean vs Carnival
What are the differences between Royal Caribbean vs Carnival Cruise Line?
Both cruise lines are the largest in the world, and they represent the lion share of cruise bookings.  So what makes one a better choice over the other?
Having sailed both lines extensively, Allie shares what you should know about each line, and how the ships compare to each other.
The reasons you should book a new cruise ship (and 4 reasons not to)
With two new Royal Caribbean cruise ships coming in 2024, you should know the warnings about a brand new cruise ship.
Icon of the Seas and Utopia of the Seas will begin sailing next year, and they both will be loaded with the latest incredible things to do on a cruise ship.
Depending on your flexibility and preferences, being on a new ship when it first starts sailing could be a really good or bad idea.
What's the difference between big and small Royal Caribbean cruise ships?
Does it really matter if you book a big cruise ship or a small cruise ship?
There are advantages and drawbacks to each size of ship, and it's important to know the differences between each one.
Before booking a cruise, you should know if you should choose a big ship or a small ship.