In:
Hope you are having a great weekend.  Here is all of this week's Royal Caribbean cruise news.
There's a bunch of new cruises you can book in 2024 and 2025 that were released this week.
Royal Caribbean posted its short Caribbean sailings between April 2024 and April 2025.
The new sailings are across 8 different ships, with many of them weekend cruises that visit Perfect Day at CocoCay.  
Royal Caribbean News
New RCB Video: The downsides to cruising a lot
Have you subscribed to the Royal Caribbean Blog YouTube Channel? We share some great videos there regularly, all about taking a Royal Caribbean cruise! This week, we are sharing our latest video — The downsides to cruising a lot — and don't forget to subscribe here.
Royal Caribbean Blog Podcast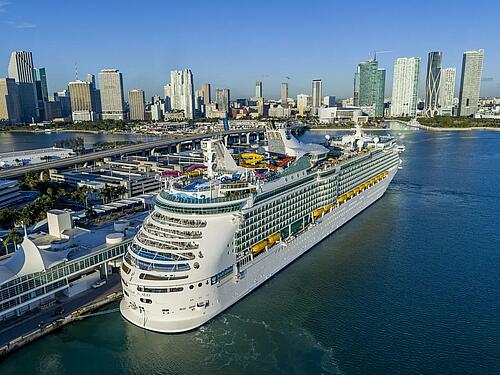 The 487th episode of the Royal Caribbean Blog Podcast is now available that looks at the important takeaways from Royal Caribbean Group's earnings call.
In this episode, Matt points out the most important tidbits from the company's earnings call that cruise fans should pay attention to.
Please feel free to subscribe via iTunes or RSS, and head over to rate and review the podcast on iTunes if you can! We'd appreciate it.
I spent $60 to eat at Royal Caribbean's most bizarre restaurant
Royal Caribbean describes Wonderland specialty restaurant as "whimsical", and that's certainly an appropriate name for it.
Elizabeth tried Wonderland for the first time while onboard Symphony of the Seas, and everything about the experience exceeded her expectations. 
The decor is loosely based on the magical word of Alice and Wonderland. It makes it so that the entire experience is immersive; it is not just about the food.
The surprising things when you sail on a cruise ship for a month at a time
Greg Brockman takes multiple cruises in a row to the point he will stay aboard a cruise ship for months at a time.
He's done six back-to-back cruises on 3- and 4-night sailings of Freedom of the Seas, as well as four back-to-back sailings on 6- and 8-night voyages on Explorer of the Seas in 2022.  That represents 4 weeks of cruising at a time.
With that many cruises at once, Greg has a lot experience with not only what Royal Caribbean has to offer, but sees what his fellow passengers do. It gives him an unique perspective on do's and don'ts of cruises.
We tried different cruise ship cabins to see how they compared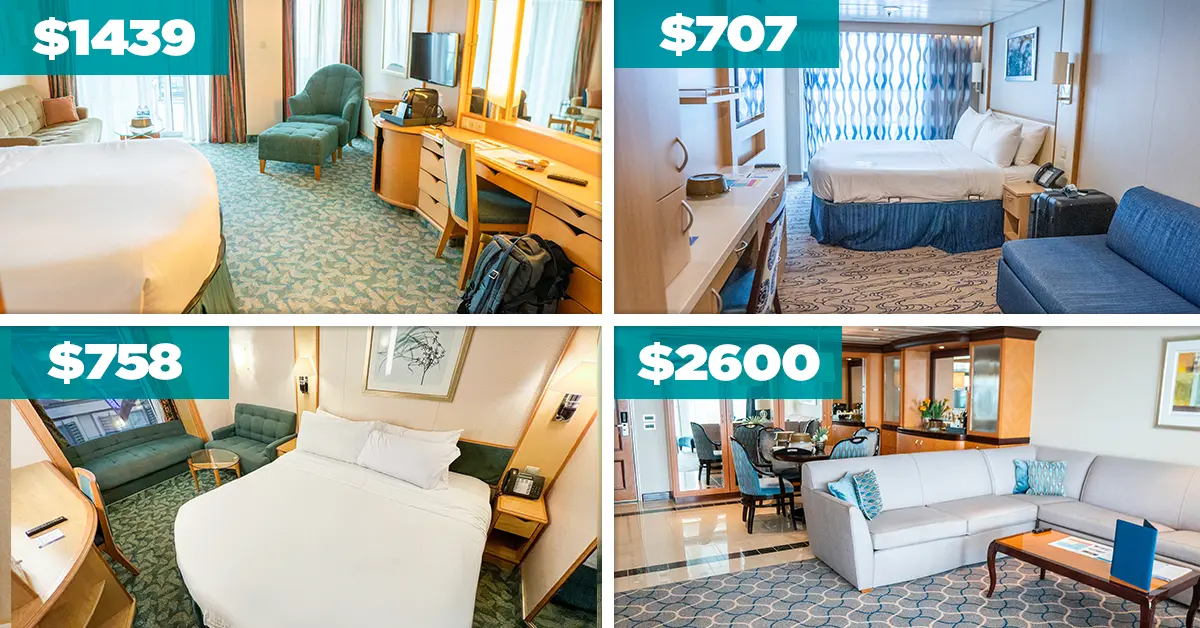 We booked every type of cabin on our recent Royal Caribbean cruise to see the differences among them.
Sailing on Liberty of the Seas, our team tested out 9 different staterooms to get a sense of how each compared.
These cabins ranged in price from $670 to over $2600, and we wanted to look at the advantages, disadvantages, and overall experience each team member had in their cabin to see which cabins were worth it—and which we'd skip next time.