In:
I'm en route back to the United States after two of my best cruises yet: a 7-night Spain & France cruise on Anthem of the Seas and a 7-night Greek & Adriatic cruise on Rhapsody of the Seas. This was my first time cruising to Europe, and it was everything I imagined it would be... and then some!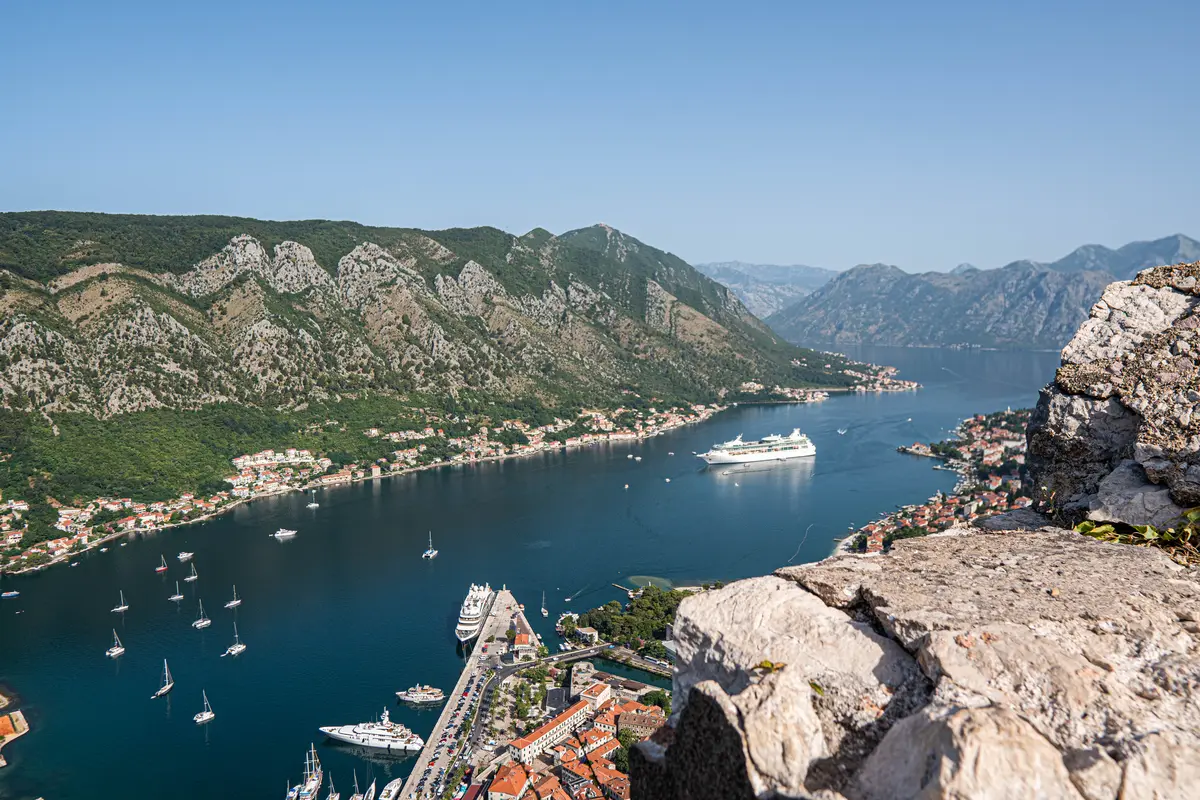 Despite extensive research beforehand, not everything can go perfectly on a cruise vacation, and I certainly made a few mistakes along the way. However, I also made many great decisions during my time in Europe that enhanced my cruise experience.
Here are the 7 things I did right and 4 I did wrong on my Royal Caribbean European cruises.
The mistakes
Not getting tender tickets ASAP
Three ports on my Greek Isles cruise were tender ports, meaning a short boat ride was required to get from the anchored ship to port. You must have a tender ticket to board the tender boat. The tickets are free, but each has a group number, and you cannot head ashore until your group number is called.
On our second tender port, Zakynthos, we did not collect tender tickets until an hour after they were available for pickup. We were in Group 7, and the boarding process seemed to be going extremely slowly.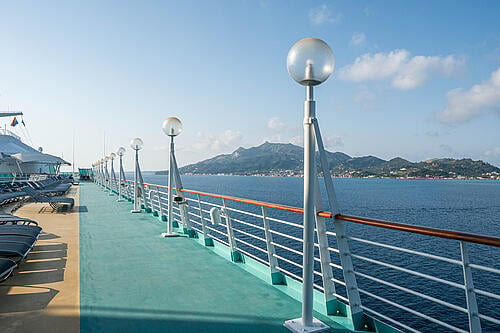 After waiting a while for even Group 2 to be called, we were stressed that we would have limited time in port. We decided to head to the tender boarding area to gauge how long our wait would be. After around 30 minutes of waiting there, we were able to snag 3 extra spots on a tender boat.
In the future, I'll make sure to collect my tender tickets as soon as possible to be in one of the first groups to head ashore.
Not bringing pool towels into port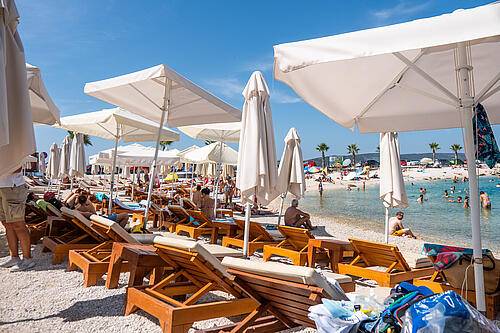 One mistake we made while visiting Croatia on Rhapsody of the Seas was deciding to not bring pool towels with us off the ship. We weren't sure if we would find a beach or not, and we didn't think it was worth it to carry towels around all day.
After an hour walking around Split in the heat, we realized we needed to cool down at the beach. Because we did not bring pool towels and did not want to lay directly on rocks, we had to purchase a beach chair rental for $26 each. If we had brought the pool towels, we could have saved the money to use on drinks, souvenirs, or lunch in port.
Lesson learned: if you think you might want to go to the beach on a port day, bring pool towels off the ship!
Not packing sandals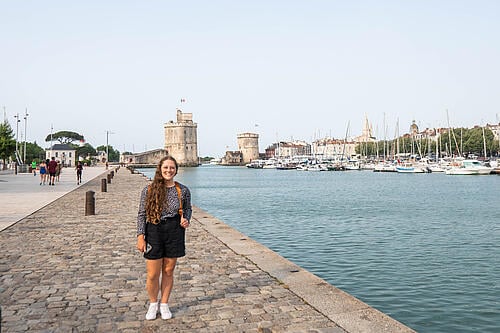 As someone who writes articles on packing advice for a Royal Caribbean cruise, you'd think I'd be more prepared when it came to my own cruise vacation.
Prior to my European cruises, I spent two weeks vacationing in Spain and Portugal. During this time, my old, trusty pair of sandals I brought from home broke. Instead of buying a new pair, I figured I would be fine with my tennis shoes, ballet flats, and flip flops.
I ended up wearing my sneakers most days in port, and while I do think sneakers are usually the best footwear choice when sightseeing Europe, there were definitely many moments when I wished I had brought a nice pair of sandals with me!
Related: What to wear on a Mediterranean cruise
Not packing seasickness remedies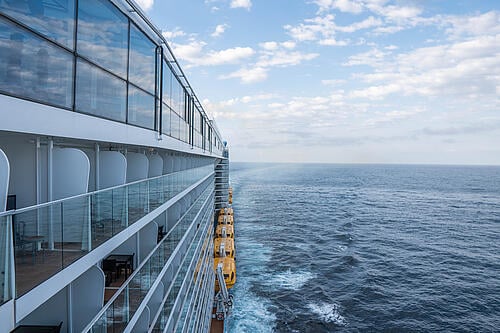 My Greek & Adriatic cruise had smooth sailing the entire cruise, but my Anthem of the Seas cruise encountered choppier waters than what I was used to.
While I was not affected by the ship's motion, my friend Samantha, who came on the cruise with me, wished she had packed more seasickness remedies in her bag. She was able to buy extra dramamine tablets on the ship, but they were priced pretty exorbitantly compared to what she could have bought at a local pharmacy!
If you're ever affected by motion sickness, be sure to pack remedies with you to help ensure you don't feel ill on your vacation!
Related: I tried my first cruise from the UK: here's what you should know
Things I did right
Disembarking the ship early on port days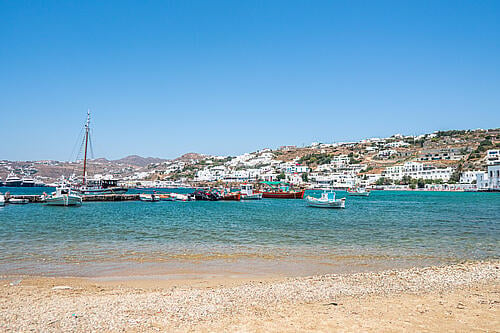 One of the best decisions I made in all European cruise ports was to get off the ship as early as possible. We were usually able to disembark around 7:30-8:30 in the morning
This is especially recommended on Mediterranean itineraries, as the afternoon can get extremely hot. When we were in Kotor, for example, the heat felt almost unbearable in the afternoon, so we went back to the ship a bit earlier than I initially anticipated.
Because we had gotten off the ship as early as possible, I was able to spend 6-7 hours in port before it got too hot and crowded, and I was able to explore the towns in more favorable conditions.
Not booking shore excursions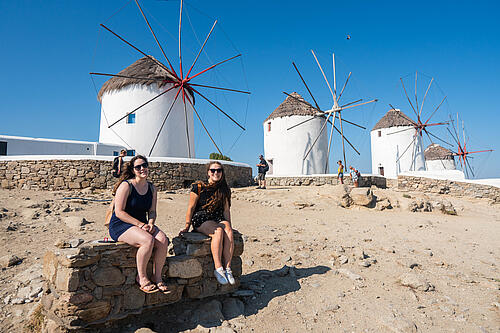 One thing I did right on my two European cruises was opting not to book shore excursions in every port. I've visited Europe many times before on land-based vacations without booking a tour, so I assumed it would be fine to explore on my own while on a cruise.
My assumption was correct. All towns were extremely walkable and offered plenty to see without spending a single penny! In fact, I only spent around €50 total on activities like bicycle rentals, museum entrances, and a journey up the famous Vizcaya bridge in Bilbao, Spain.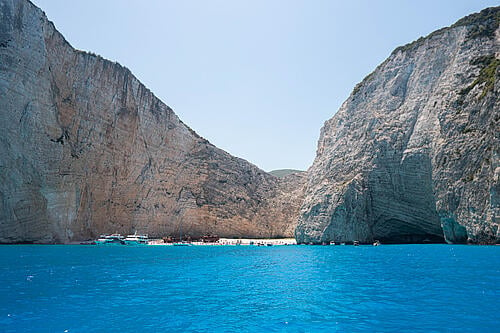 I purchased one organized tour, a half-day boat tour in Zakynthos, Greece, that visited the island's famous Shipwreck Beach. We found a local tour operator right when we got into port and were able to book the excursion for €45, which was cheaper than what I had found on Royal Caribbean's and third party operators' websites. It was well worth it, but I'm sure I could have found plenty to do in Zakynthos without a tour as well.
Related: Visiting Zakynthos, Greece on Rhapsody of the Seas
Not booking a dining or drink package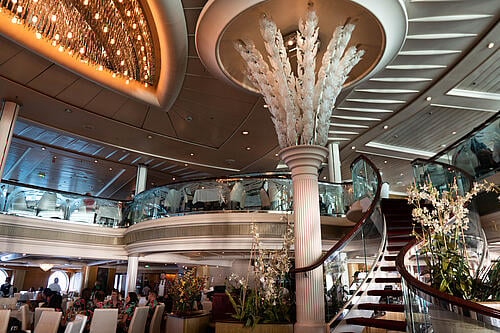 I decided to eat primarily at complimentary dining venues on both European cruises instead of booking a specialty dining package. 
One of the best parts of traveling to Europe is tasting local cuisine, whether cheese crêpes in France or paella in Spain. Instead of spending around $200 on a dining package, I chose to save money to enjoy lunch in each port I visited, and I was satisfied with this decision.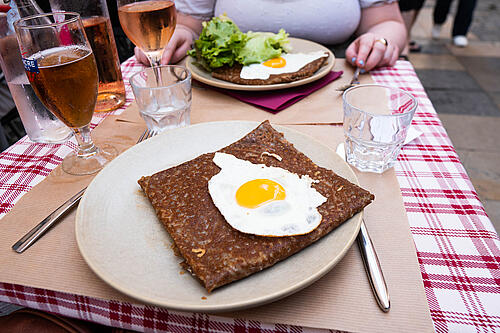 That being said, dining packages may be a nice option for others on a European cruise, especially those new to Royal Caribbean. Because I sail on Royal Caribbean ships frequently, I've already tried most of the specialty restaurants, so I didn't feel the need to book a package on a European itinerary.
Likewise, I chose not to purchase a drink package for the following reasons:
My itineraries were very port-intensive, so I would not be on the ship all day, every day to take full advantage of a beverage package
As a Diamond member in the Crown & Anchor Society, I get four free drinks a day. This is always more than enough for me!
Most of the countries I would be visiting are known for wine, so I figured I should save my money to spend on drinks in port.
Choosing unique itineraries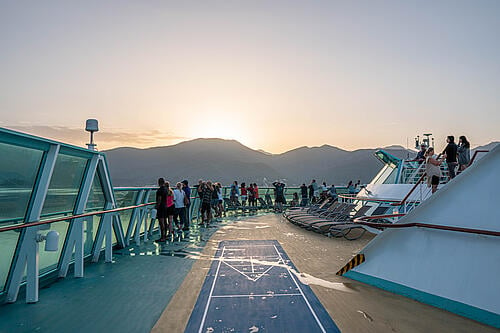 When I was deciding which Royal Caribbean cruises to book in Europe this summer, I had no idea where to start. All destinations looked absolutely incredible, from the snowy peaks of Norway to sunny ports in France and Italy.
Because I had been to many popular ports in the Mediterranean before (Rome, Florence, Barcelona, Palermo, Naples, etc.), I decided to book itineraries to ports I knew little about. This ended up being a fantastic decision, as many of these ports (La Rochelle, La Coruña, Zakynthos, etc.) ended up being some of my favorite ports of all time!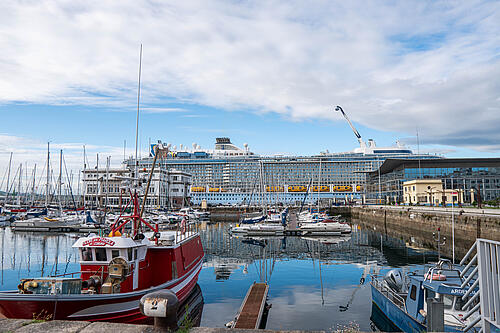 On my Anthem of the Seas cruise, there were no other cruise ships docked in port with us, so I was able to visit less touristy ports while observing local culture and lifestyle in a way I could not do in Europe's most popular destinations.
Not visiting Paris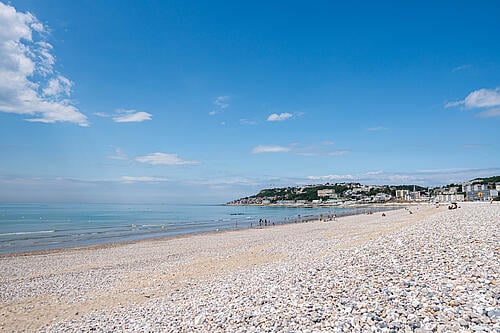 The last day of my Anthem of the Seas cruise stopped in Le Havre, France. This is known as the "Paris" cruise port, but Paris is nearly 3 hours from the port!
I have never been to Paris before, so at first I thought I should book an excursion into the city. After calculating the time I would spend in transit to the city, though, I decided against it. Personally, I didn't feel it was worth it to spend 6 hours in transit for just 4-5 hours in one of the world's most beloved cities.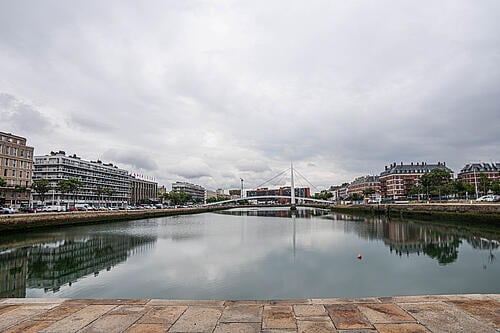 Instead of visiting Paris, I had a relaxing yet enjoyable day exploring the port of Le Havre. I had lunch in a local crêperie, rode a bicycle along the coast, and spent time at the city's beach.
While I'd love to visit Paris someday, I think it is worth at least a few days instead of just a few hours, so I think I made the right decision by staying in Le Havre.
Related: Spending the day at the port of Le Havre, France
Choosing my cruise based on the itinerary and not the ship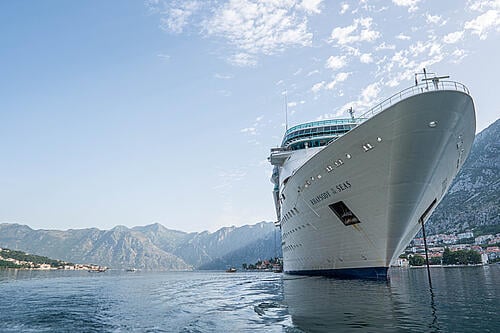 While I love sailing on Royal Caribbean's newest cruise ships, I still prefer to pick itineraries based on the destination and not the ship. So when I was booking my cruises in Europe, I did not care which ship I sailed on as long as it brought me to culturally-rich destinations.
My first cruise was on one of Royal Caribbean's most modern ships, Anthem of the Seas, whereas my second was on Rhapsody of the Seas, the second oldest in the fleet. While the ships shared many of the features that make a Royal Caribbean ship, well... Royal Caribbean, they were very different from each other in terms of size and amenities.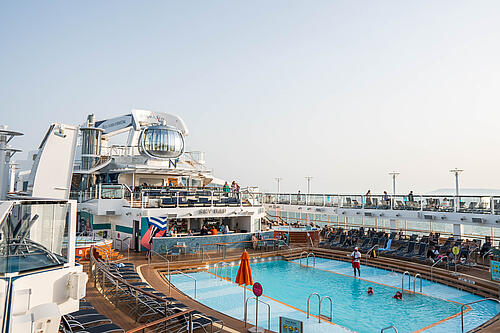 Despite their differences, I found that my onboard experience on both ships was largely the same. I would wake up early, explore a new port, come back for dinner in the Main Dining Room, and spend my evenings relaxing in the Solarium. This could be done on a ship of any size!
Plus, I was so tired after exploring port each day that I barely had enough energy to get ready for dinner, let alone spending all evening at onboard shows and events.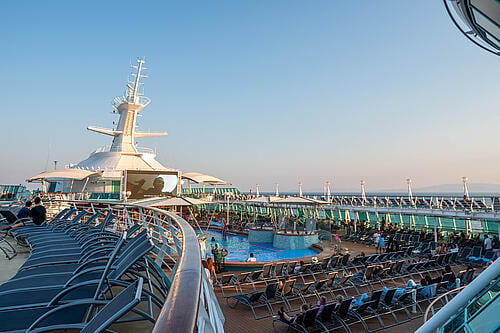 In fact, while some cruisers have no interest in sailing on the fleet's smallest ships, I actually found Rhapsody of the Seas to be perfect for a port-intensive Greek Isles cruise.
The ship has windows everywhere onboard, so you can see expansive views of the ocean from most bars, restaurants, and lounges. This was well-appreciated on my Greece & Adriatic itinerary, where we had views of mountains most of the time we were at sea.
Additionally, with only one sea day in my weeklong cruise, I don't think I would have had time to try all the restaurants and activities available on a larger ship. Plus, smaller ships can often be priced significantly lower than Royal Caribbean's newest cruise ships.
Taking out a little bit of cash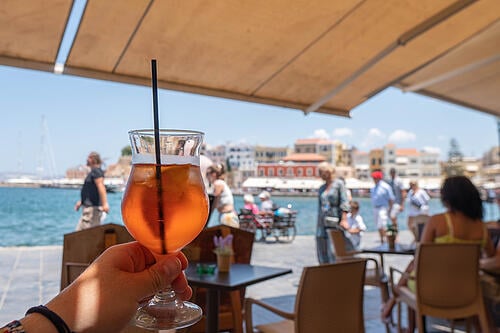 Before my European cruises, I wasn't sure what the payment situation would be in the ports I would be visiting. While I prefer to pay for everything with my card, my past experiences in Europe taught me to always have a little bit of cash on hand.
I took out €200 euros from an ATM prior to my cruise, and it ended up being very helpful, as I encountered many small businesses that preferred or only accepted cash.
Have you ever cruised in Europe before? What lessons, tips, and tricks do you have for planning the perfect Royal Caribbean cruise?