In:
When I boarded a flight for Europe en route to my first European cruise, I was doubtful a cruise would be the best way to travel Europe. While I was certainly excited to cruise around the continent, I didn't have the highest expectations that cruising Europe would be better than a land-based vacation.
Only spending 8 hours in world-renowned cities? Spending more time on the cruise ship than in port? Navigating around thousands of other passengers in tourist areas? At first glance, the drawbacks seemed to outweigh the benefits.
The moment I stepped foot in my first European cruise port, however, I realized my concerns were totally unnecessary. My European cruise experience wasn't at all what I initially expected, and it quickly became my favorite destination to cruise in the world: here's why.
Slow travel versus cruising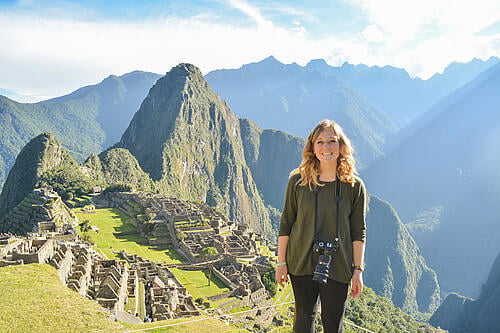 Before I worked for Royal Caribbean Blog, most of my travel was done at a slower pace. I would regularly spend a few months living or traveling in different countries around the world, giving me time to truly soak in a region's culture, cuisine, and language.
There's no doubt that traveling slowly allows you to gain a better understanding of a place compared to spending just 8-10 hours there on a cruise. I certainly experienced more of Puerto Rico on my two week vacation, as an example, compared to my 8 hour port day.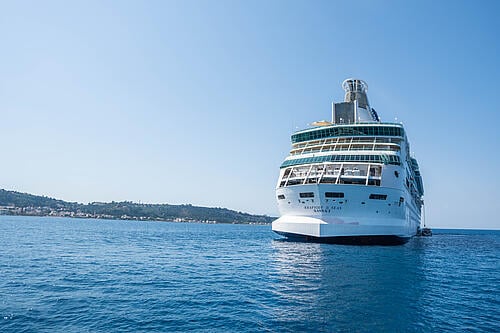 That being said, even though I still love traveling slowly, I've grown to appreciate the more fast-paced nature of traveling via cruise ship.
I've been pleasantly surprised by how much you can experience in just a few hours on a port day, and being able to visit several destinations on one cruise gives you a small taste of places you can visit on longer, land-based vacations.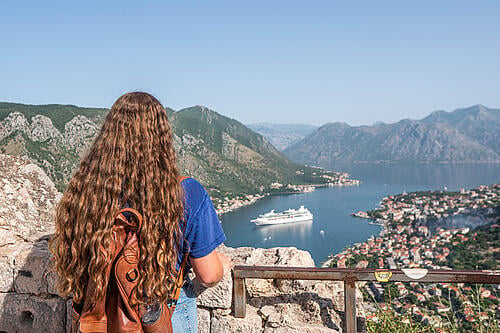 While planning my European cruise vacation, I wanted to keep an open mind, remembering that even though this would not be a "slow travel" type of trip, it would come with its own set of benefits.
Let's take a look at the expectations versus realities I encountered on my European cruise experience.
Expectation: Europe is better for a land-based vacation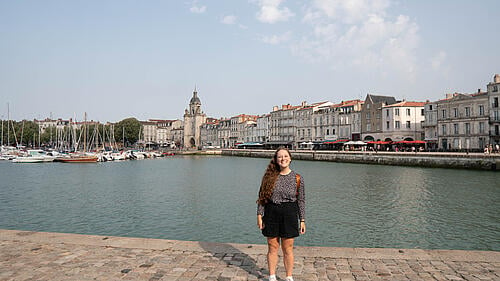 Many of Europe's most popular cities are not located along the coast, so I was skeptical of cruising as a way to experience Europe's top attractions.
Spending only 8 hours in Rome? 5 hours in Paris? These cities easily require several days, and I didn't feel spending such a short amount of time in these destinations would do them any justice.
Related: Western Mediterranean cruise guide
Because of this, I looked for itineraries that had little travel time from port to city. I knew I didn't want to spend hours in transit on port days, as this can quickly get exhausting.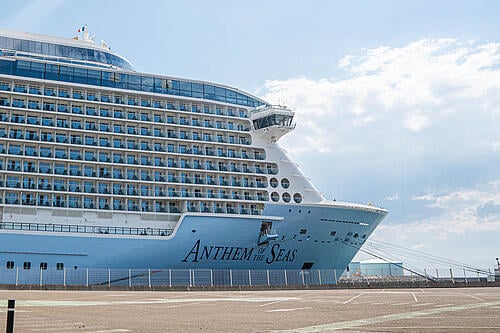 I ended up picking two itineraries in two very different regions of Europe:
A 7-night Spain & France cruise visiting La Rochelle and Le Havre (France) and Bilbao and La Coruna (Spain)
A 7-night Greek & Adriatic cruise visiting Mykonos, Chania, and Zakynthos (Greece), Kotor (Montenegro), and Split (Croatia)
Despite selecting itineraries visiting both touristy and lesser-known destinations, I couldn't help but remain skeptical of whether or not this would be the best way to travel Europe.
Reality: Cruising Europe can be a perfect way to see certain cruise ports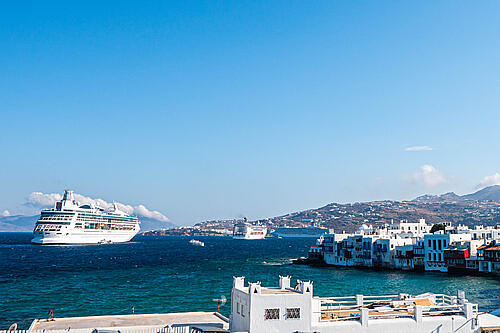 While I initially thought I wouldn't enjoy a European cruise as much as a land-based vacation, I was surprised at how much I loved my experience. I found that many ports were better to visit via cruise ship than independently.
While cruising around Greece, for example, it was hard to miss the crowds of tourists embarking and disembarking ferries. Getting around the Greek Isles requires traveling via boat or constantly flying from island to island.
Traveling via cruise ship meant I could travel to several islands without booking separate ferries that would, undoubtedly, be less comfortable than a Royal Caribbean ship.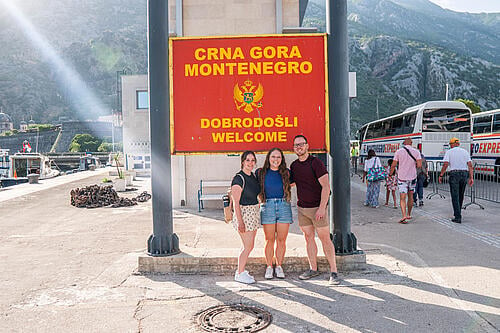 On two 7-night cruises, I visited 9 ports in 5 countries. When you count embarkation and disembarkation ports, I experienced 12 unique destinations in Europe, from the bustling metropolis of Athens to the quaint village of Ravenna, Italy.
Related: 30 best European cruise tips
I could never have done this on a land-based vacation in the same amount of time. Catching trains, buses, and ferries from destination to destination would have been exhausting. Being on a cruise ship meant we traveled when I was eating dinner, catching a show, or sleeping.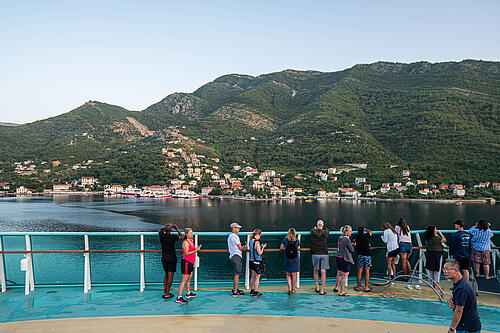 It was so nice to not have to worry about transportation logistics, which is often a huge pain when taking a land-based vacation.
Expectation: Every port would be a tourist trap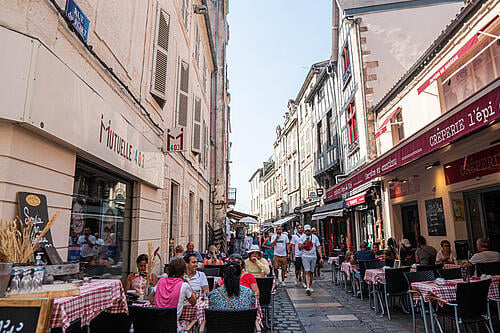 Thousands of passengers disembarking from multiple cruise ships in port each day seemed like it would be the exact opposite of what I was looking for in a vacation.
While I don't mind visiting tourist sites, I much prefer traveling to small towns where I can truly experience a region's culture. I enjoyed seeing the Colosseum in Rome just as much as sipping an espresso in small town Sicily. I don't travel just to tick items off a list, but to immerse myself in a destination.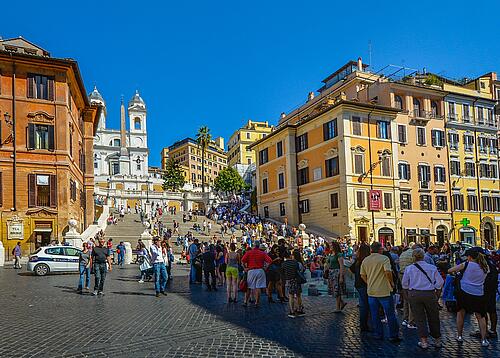 I was worried each cruise port would be way too busy and I would spend the whole day in huge crowds unable to discover even a hint of local culture.
Reality: All ports, even touristy ports, offered authentic experiences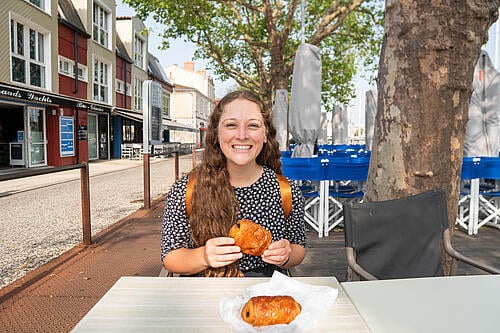 While walking along the quiet streets of Le Havre, France (baguette in hand), I was surprised at how local the city felt. After so many Caribbean cruises filled with ports built specifically for tourists and far too many Señor Frog locations, it was refreshing to feel like I was having a more genuine travel experience.
I didn't have to worry about navigating huge crowds, worrying about pickpockets, and getting scammed into paying higher prices. My days were simple: walk around town, visit a local coffee shop, enjoy an outdoor lunch, hang out at a park or beach, and chat with locals to learn more about each destination.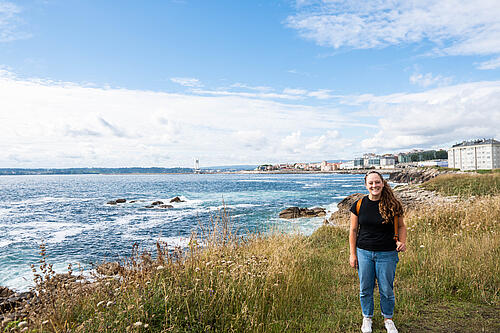 My Greek & Adriatic cruise was definitely more touristy than my Spain & France sailing, but I never found the crowds unbearable. If you woke up early and were off the ship by ~8 AM, there were virtually no crowds in any cruise port.
I had the lowest expectations for Mykonos, Greece after realizing how touristy the island could be, but this ended up being one of my favorite ports I visited all summer.
Even though there were three ships in port the day we visited, we disembarked the ship early and were able to explore without a ton of crowds. While the island certainly got busier in the afternoon, it wasn't hard to escape the crowds by walking further away from the main streets.
Related: Ultimate Greek Isles cruise guide
Exploring the side streets of Mykonos led us to a small, hole-in-the-wall bakery formed in 1420.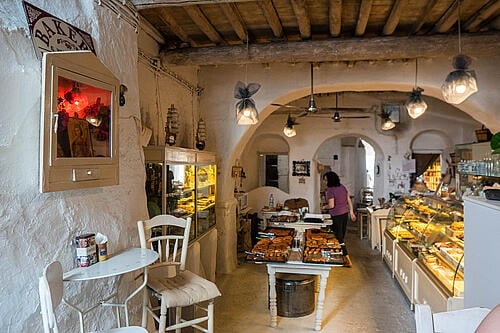 Little English was spoken at the bakery, which was a surprise in such a touristy area, and I navigated ordering through a combination of sign language, pointing, and laughing. The result?
One of the best meals I had throughout my vacation that was worlds away from the restaurants nearby where you're constantly being pushed to purchase overpriced food and drinks.
I never expected to have these types of experiences in touristy cruise ports when I initially booked my cruise, so I was pleasantly surprised.
Expectation: I wouldn't be able to taste local cuisine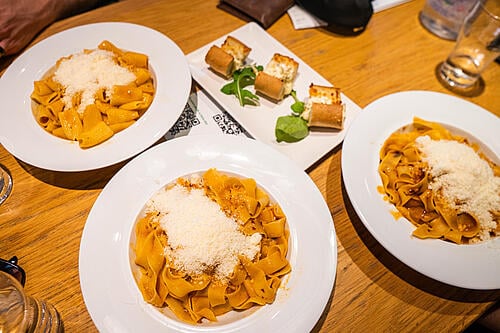 If there's one thing that makes me excited about exploring a new country or city, it's food. Whether empanadas in Argentina or pho in Vietnam, food has been an important part of my travels over the past decade.
One of my initial concerns about cruising to Europe is that I wouldn't be able to try local cuisine due to how many meals I would have on the cruise ship.
Don't get me wrong... I love dining on a Royal Caribbean cruise, but eating Greek salad on the ship did not seem as appealing as eating Greek salad at an oceanfront restaurant in Crete.
Reality: I had amazing cuisine every port day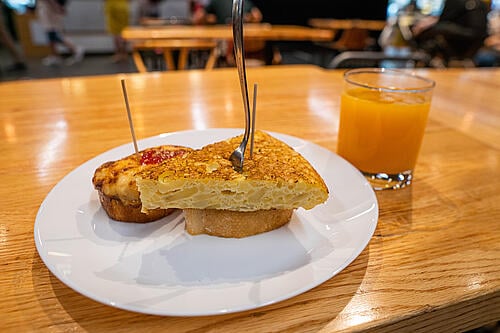 When cruising, you have to make a decision of whether you want to spend money on food in port or head back to the ship for meals you already paid for in your cruise fare.
Even though I could technically get "free" food onboard, I made a point to budget roughly $20 for food in port each day. I couldn't imagine cruising to Greece and not trying moussaka, visiting Spain and not ordering sangria, and exploring Italy without eating fresh pasta!
Related: Must-eat foods on a cruise to Italy
From spanakopita in Mykonos to tapas in Bilbao, I loved the variety of cuisine I could enjoy when visiting a new port each day.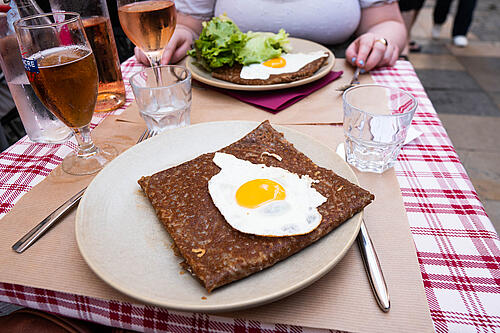 As a matter of fact, the ratatouille crepe I ordered in La Rochelle was so delicious that I briefly considered packing up and moving to France!
I would cruise to Europe again and again just for the opportunity to try so many cuisines in a short amount of time.
The major benefit of cruising Europe: unpacking only once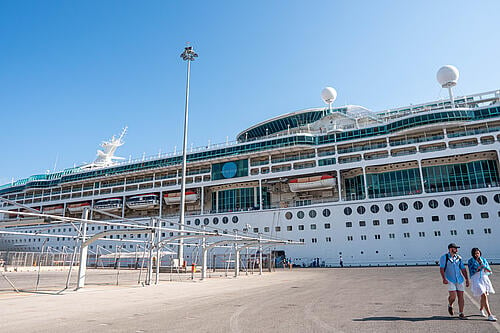 Whenever I picture a European vacation, I picture beautiful squares, pretty sunsets, outdoor dinners, and historic monuments. What I always forget about, though, is how terrible it is to carry luggage from place to place while traveling through Europe.
I have not so fond memories of walking around Europe with my large backpack on my back, waiting on the floor of train stations with my luggage, and constantly living out of a bag from city to city. While visiting multiple cities around Europe is always an amazing experience, constantly unpacking and packing my bags gets old quickly.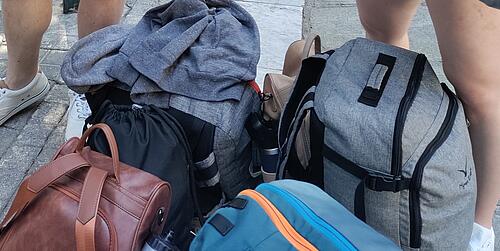 It was beyond freeing to be able to disembark the cruise ship at a new port with only a few items in our daypack. Whenever we saw a group of flustered tourists walking around Europe's cobblestone streets with tons of luggage and bags, we were extremely grateful our luggage was on the cruise ship.
Related: The Ultimate Cruise Packing List
It certainly spoiled us, and we struggled immensely once off the ship and traveling on our own throughout Italy after the cruise! Only having to unpack once was one of the biggest benefits of cruising Europe.
Another reason to cruise Europe: The fantastic value
Cruises always offer a great value for a vacation, and I found this to be especially true in Europe.
My 7-night cruise to Greece, for example, was priced at only $1300 for 2 guests in an interior stateroom including gratuities. This brought the daily cost to only $92 per person, per night.
Related: How much does a Mediterranean cruise cost?
Considering this price included accommodation, food, and transportation to 5 different ports, I thought it offered an unbeatable price compared to doing this itinerary on a land-based vacation.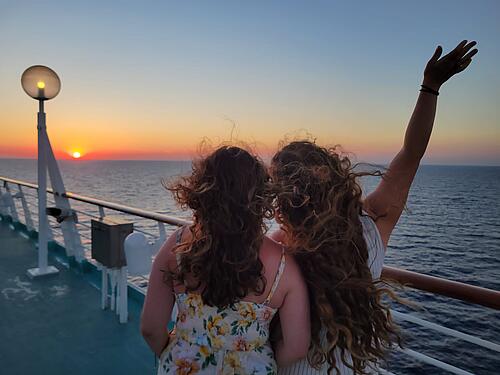 Even if I had stayed at a cheap hostel and found budget-friendly restaurants each day, I still would have spent a similar amount of money on a land-based vacation with far fewer comforts. I'd much rather stay in a comfortable cruise cabin than a hostel dorm room!
So… do I prefer traveling Europe via cruise ship or taking a land-based vacation?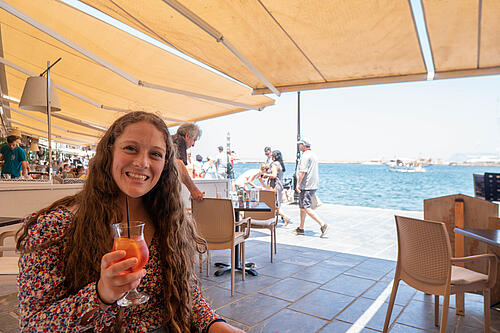 While I was initially concerned cruising would not be a nice way to travel Europe, it quickly became my favorite region to cruise in the world.
Each cruise port offered so much history, culture, and activities to discover. From dining at outdoor cafes to hiking along gorgeous coastal paths and exploring quaint alleys, every day offered authentic, diverse experiences.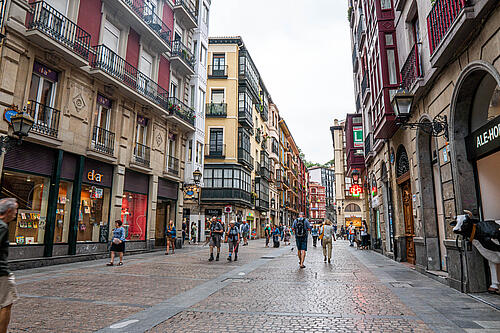 I sometimes find Caribbean cruise ports way too touristy, and it can be difficult to find local culture in between touristy restaurants and souvenir shops. While I'll take laying on a pristine, white-sand beach over working in the office any day, I found that a European cruise fits my travel style better.
I have to say that I'm still a bit skeptical that a Western Mediterranean cruise would be worth it compared to traveling that region on a land-based vacation. It's hard for me to justify spending 1-2 hours in transit each way to visit world-class cities like Rome and Florence just to spend only a few hours in the city.
I think I'll just have to plan another European cruise to visit the Western Mediterranean and experience it for myself!
Will I stop planning land-based vacations to Europe? Definitely not. I still love traveling slowly not only in Europe, but anywhere in the world, and it offers a way to immerse myself in new cultures that is impossible to do on a cruise. In fact, I recently spent two weeks traveling Portugal and Spain by bicycle. It doesn't get much slower than that!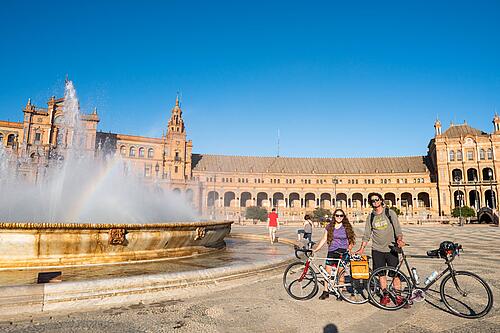 So while I'll certainly still plan land-based vacations in Europe for more in-depth travel, I'm already looking forward to discovering more coastal destinations in Europe via cruise ship.
Norway? Canary Islands? Sicily? Turkey? Iceland? Count me in.