In:
Royal Caribbean's stricter face mask protocols that were added as a result of the Omicron variant will be around for at least another few weeks.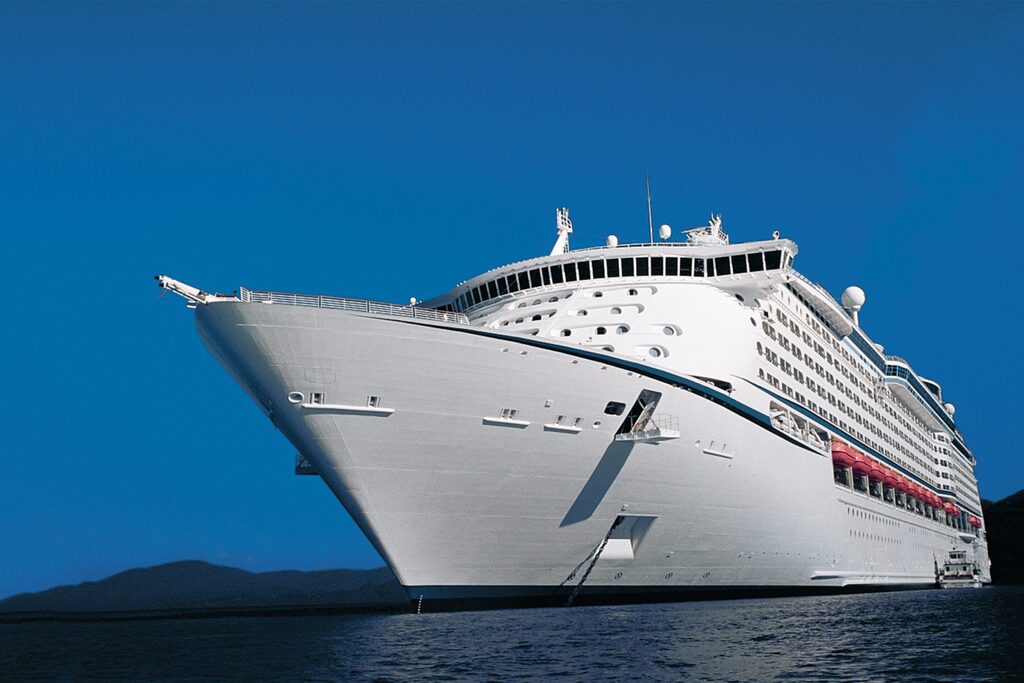 The policy requires cruise ship passengers to wear face masks while indoors, regardless of vaccination status except while eating or drinking. 
The mask rules will remain in effect for sailings departing on or before January 31, 2022, at which point it will be reevaluated.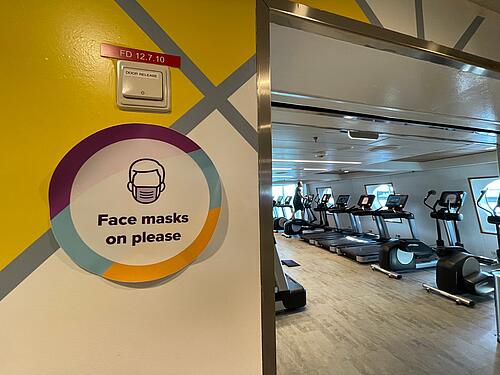 This includes at venues reserved for vaccinated guests only.
Royal Caribbean first tightened the mask rules on December 17, 2021 for a period of time through January 5, 2022.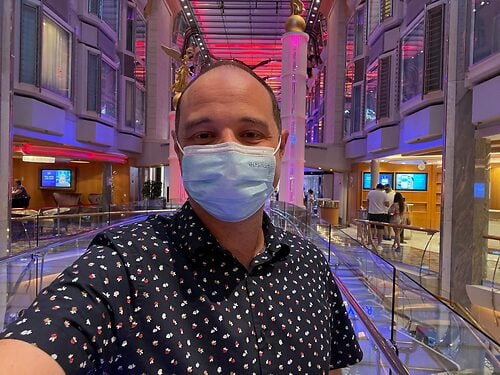 Masks are NOT required to be worn:
In open-air areas of the ship, unless you are in a crowded setting.
In the pool or any activity where they may become wet.
In your stateroom when you are with your traveling party.
While visiting our private destination, Perfect Day at CocoCay, unless you are in a crowded setting.
By any guest under the age of 2.
Masks ARE required to be worn:
While indoors in public areas of the ship, unless seated and actively eating or drinking.
While visiting public ports of call, where local regulations may require them.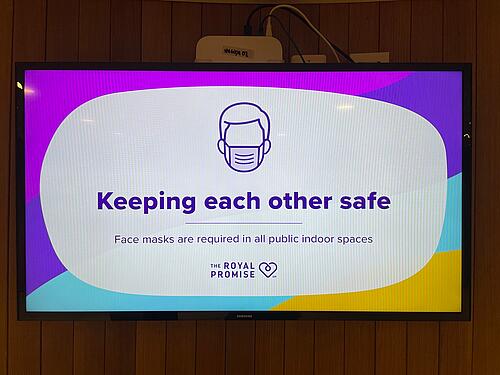 Read more: What it's like to go on a cruise with Royal Caribbean's stricter mask rules
In addition to the face mask rules being extended, Royal Caribbean's ban on smoking in the casino will also be extended.
"In alignment with the expansion of the mask policy, smoking will not be permitted in the casino for all cruises departing on or before January 31, 2022."
Mask rule matches other lines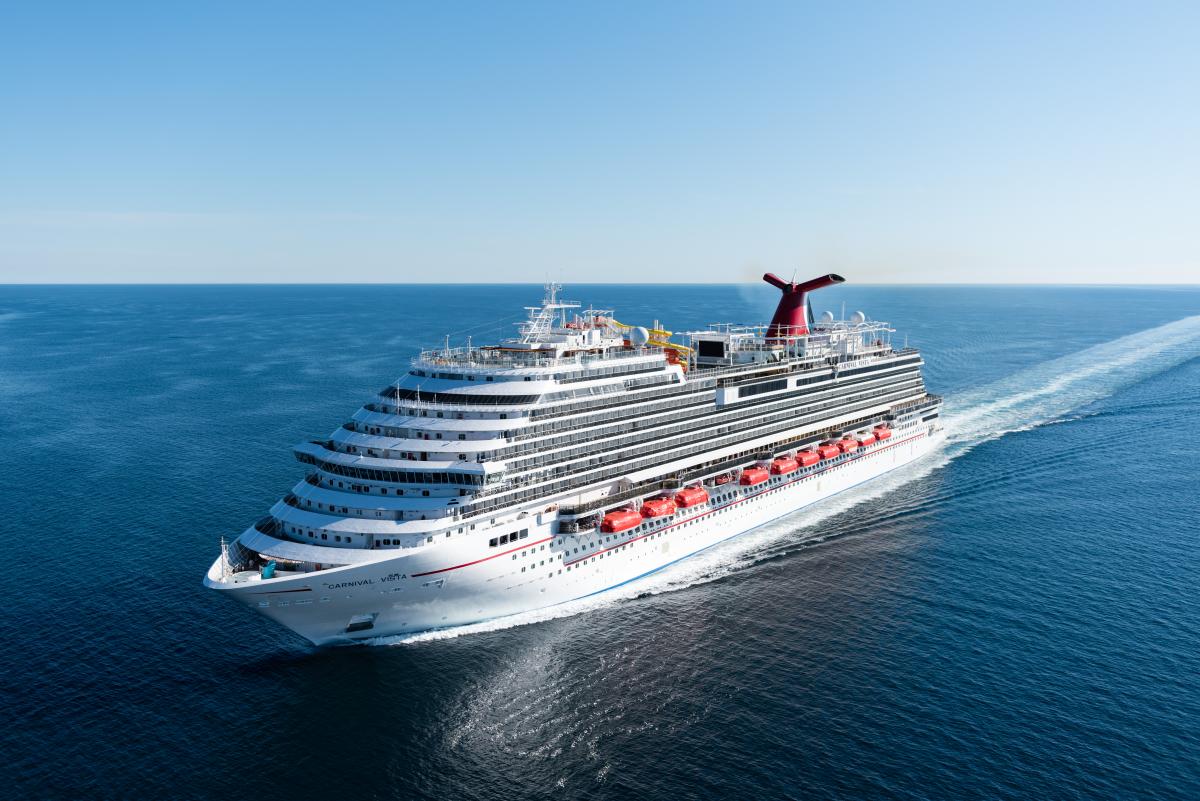 Other cruise lines have added similar rules to combat the rise in Omicron variant Covid cases.
Carnival Cruise Line requires its passengers to use masks on all sailings until at least the end of January 2022. Carnival also banned smoking in its casinos until further notice.
Holland America matched Carnival's stricter mask rules and indoor smoking policy.
Norwegian Cruise Line also added a face mask rule for sailings through the end of January.
Passenger reaction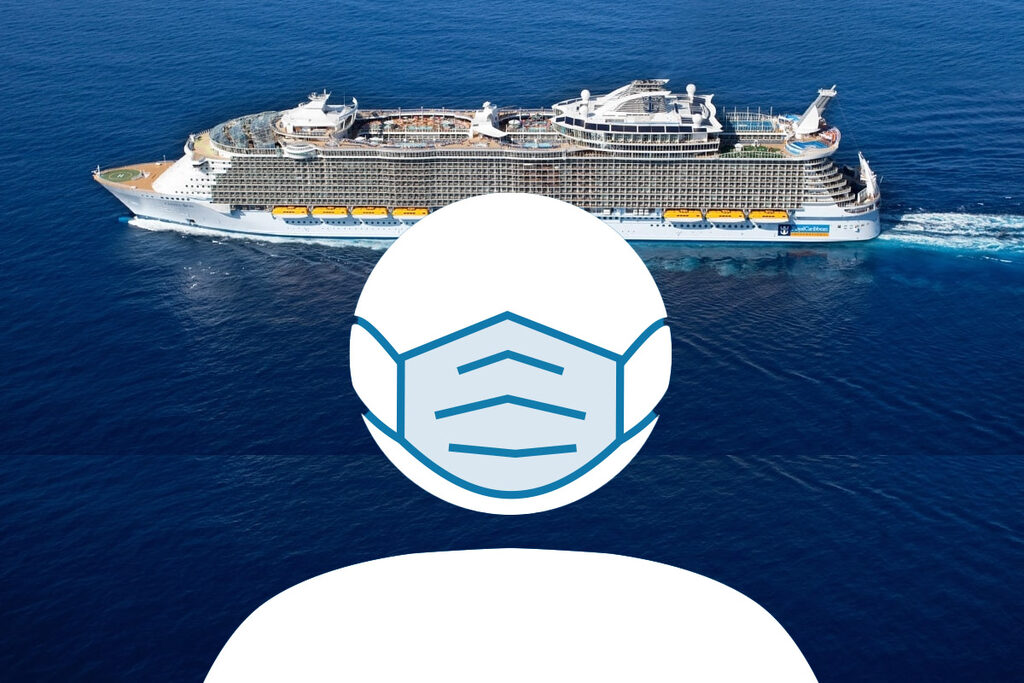 Cruise ship passengers have generally has mixed reactions to the stricter mask rules, usually aligning with whether they have ever supported mask wearing or not.
On the RoyalCaribbeanBlog message boards, Swar liked the fact smoking has been banned in the casino because as a non-smoker, they hope it stays around, "The casino is so much better without the smoke! I hope it is a permanent change. Not a smoker, but used to do cigars."
Oliver Max took the stricter mask rules in stride, "I leave on a cruise from Galveston on Sunday. It's a little disappointing but I'm not going to let it ruin my vacation. I'm still going to have fun."