In:
As the Omicron variant began to generate higher case counts on cruise ships, Royal Caribbean enacted stricter rules about face masks on its ships.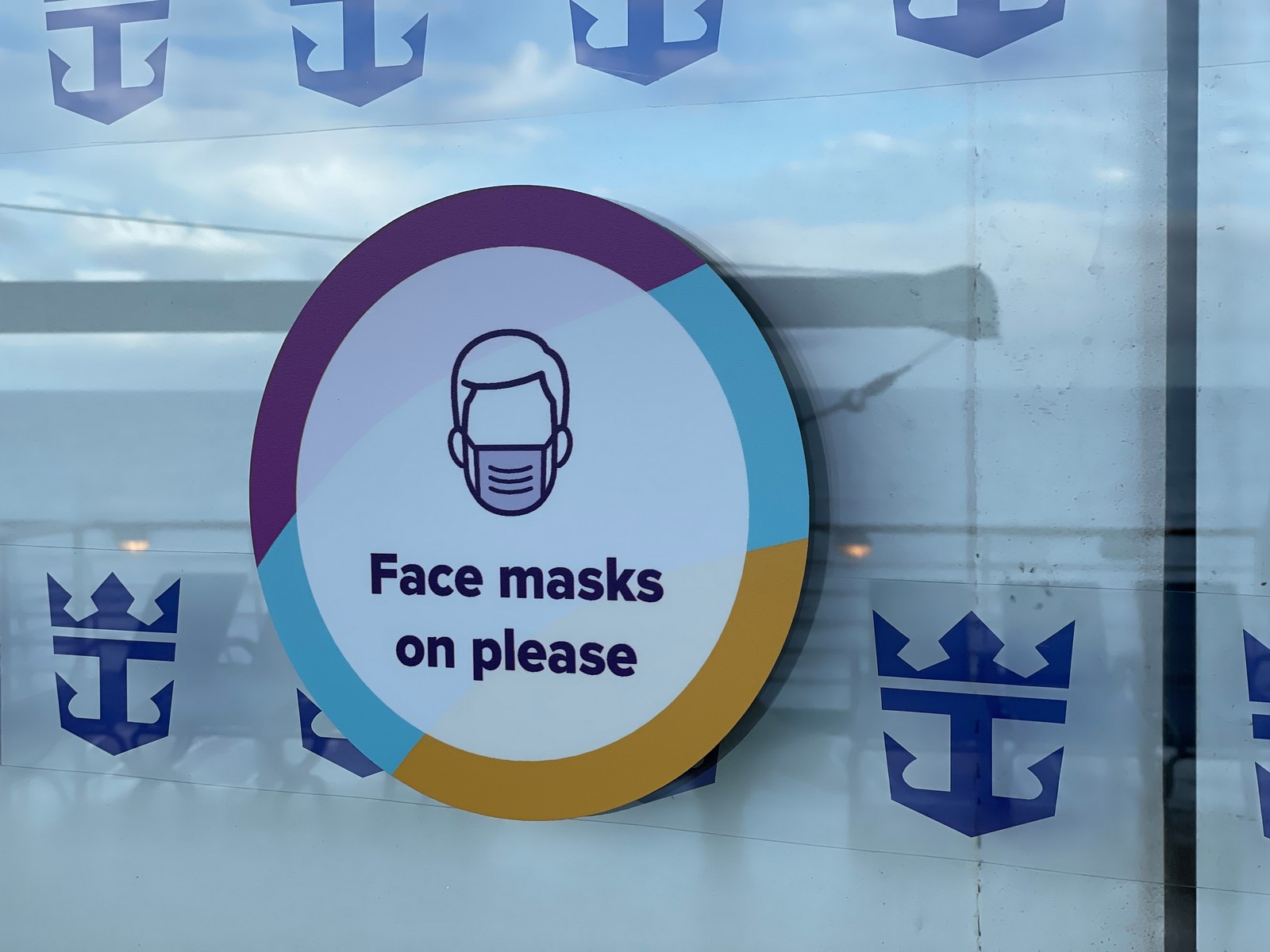 The new rules require all passengers to wear their masks indoors, even in vaccinated areas, and the question of how much these new rules impacted the cruise experience began to arise.
I sailed on Navigator of the Seas about a week after the stricter mask rules went into effect, and wanted to share my experience with these new protocols for anyone going on a cruise soon.
Keep in mind that my experience is not indicative of what your experience will or will not be. I hope it sheds some insight into what the written policy really means in practical terms.
What is the stricter mask rule?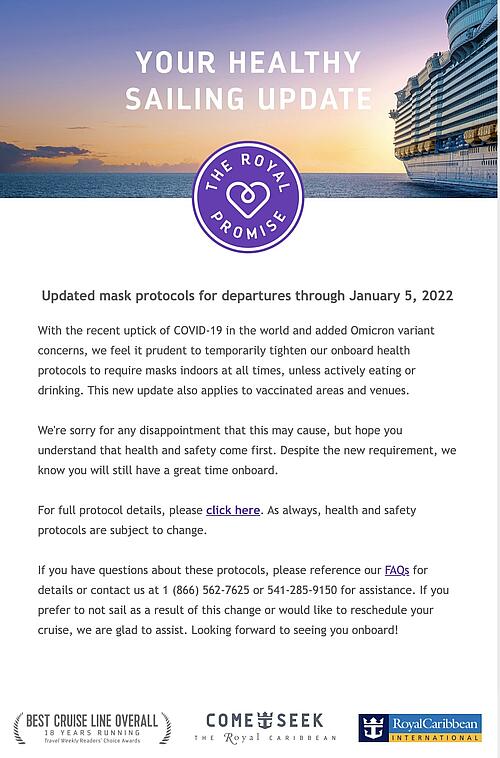 On December 17, 2021, Royal Caribbean announced passengers on all sailings through January 5, 2022 will be required to wear masks indoors at all times, unless actively eating or drinking.
Before this change, fully vaccinated passengers could go maskless in designated areas.
This policy is in place for all sailings departing before January 5, 2022, at which point it will be reevaluated.
Masks are not required to be worn outdoors, in the pool, in your stateroom, or at Perfect Day at CocoCay.
My experience with the new rules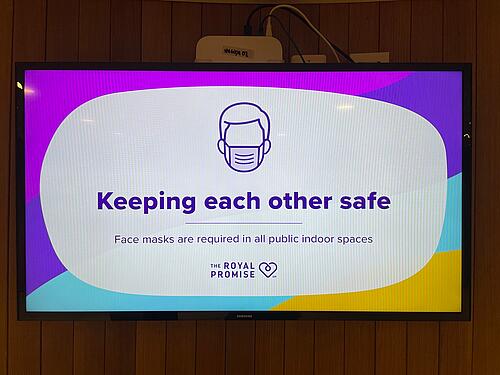 When Royal Caribbean announced the new rule, it sounded as if you would have to wear your mask indoors at all times, and possibly even between bites or sips of food.
In practice, the rule has not been quite that restrictive.
Both on my sailings and on others reported by RoyalCaribbeanBlog readers since the new rule went into effect, it seems the rule has changed two fundamental things that used to happen onboard:
Eliminating the loophole of someone walking around with a drink as a way not to wear their mask
Walking into a vaccinated zone and removing your mask without food or drink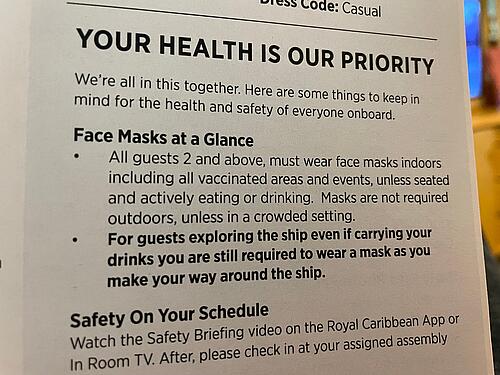 While more crew members are reminding passengers to put on their mask or pull it up, they are not patrolling hallways looking for mask compliance. I believe there is a renewed emphasis on ensuring masks are being worn indoors, but not to the point it's overbearing.
My experience on Navigator was if you are seated in a bar, restaurant, or lounge, as long as there was food or drink in front of you, you were fine without masks and not asked to put the mask on between bites or sips.
Across my seven nights onboard, I spent lots of time in the main dining room, pub, Schooner Bar, and casino.  In all scenarios, masks were required upon walking in, but as soon as I sat down with food or drink, there was no issue with my mask down.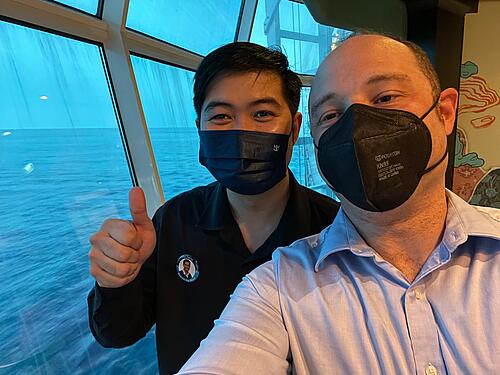 My observation was nearly every other passenger was compliant with the mask rules indoors.  Just like airports, supermarkets, and schools, you would occasionally find someone who was not wearing their mask, but it was extremely rare and I assume a crew member would remind them to put it back on.
The issue of masks below someone's nose seems to be an issue greater than the cruise lines can solve, but I did observe some crew members asking passengers to fix their mask, especially in the casino.
Not only were guests doing a good job of wearing their masks indoors, but I noticed many passengers wearing their masks outdoors.  Granted, the low humidity and cooler temperatures of a December cruise on the West Coast make wearing a mask outdoors far more tolerable than if this was June.
In summary, I thought the new rule was not that much of a departure from what it had been before, especially in bars or restaurants when eating or drinking.
Casino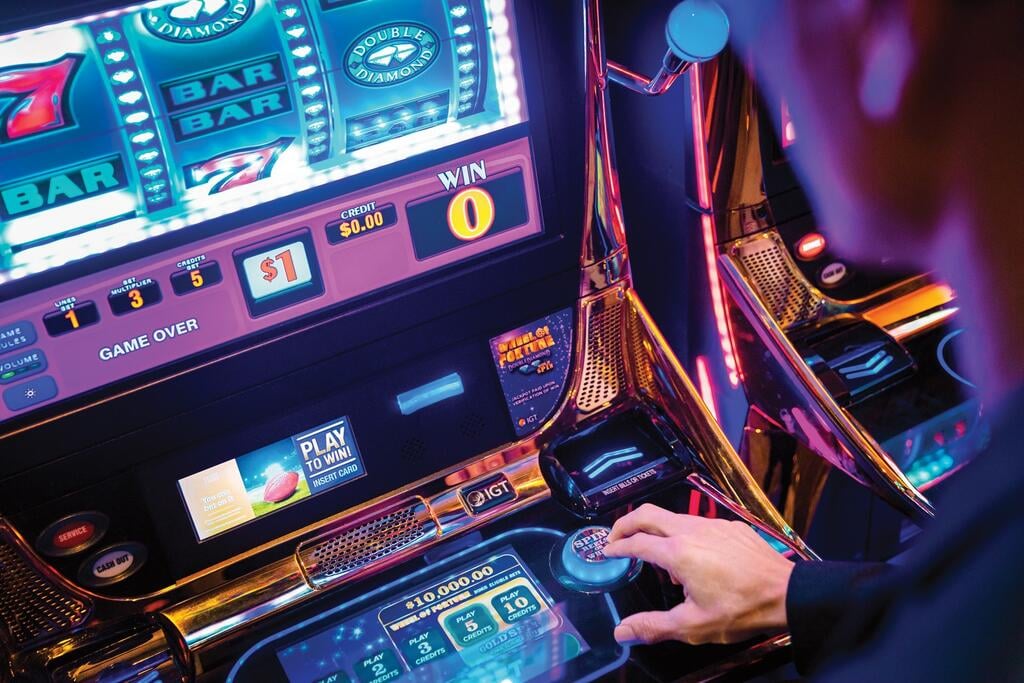 Speaking of the casino, another change Royal Caribbean made was to ban smoking in the casino.
Previously, the casino was designated a vaccinated-only zone and you could take your mask off. In an effort to keep masks on, smoking was banned in the casino.
As a non-smoker, I certainly welcomed the change and while seated at a table or slot machine, masks were worn.
Unlike the bars or restaurants, I would put my mask on between sips of a cocktail, especially at table games where passengers and the dealer were close to each other.
Passenger reactions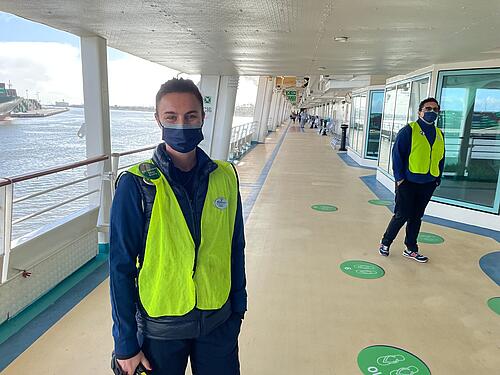 My experience is going to vary from others, so I wanted to share other comments from folks that cruised over the last two weeks.
Neesa summed up her thoughts on the new rule by thinking about the bigger picture, "It is humbling on board, I am interacting with staff and feel compelled to comply as I want them to feel comfortable,  they are important and looking in their eyes I can agree, I'm doing it for them. I respect them and the job they are doing."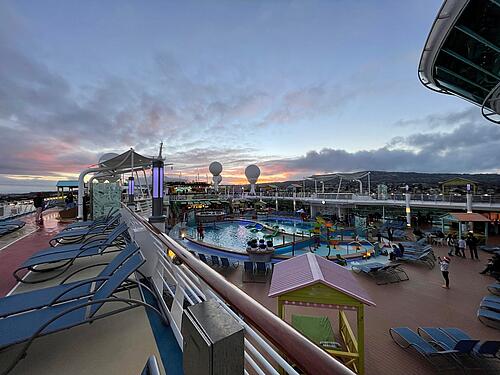 Flowrider was also on Navigator of the Seas and shared their mask rule observations, "Just got off the Navigator.  Mask was indoors the whole time, not outdoors.  When we were in line to be served food at Johnny Rockets or El Loco Fresh they asked us to put it on.  No mask required at the pool."
"Once we got off the ship in Mazatlan/Cabo/Puerto Vallarta we took masks off.  Nobody ever asked us to put the on except for obvious indoor settings, i.e. in a store/shop."
"MDR or Windjammer you wear it like before.  Sitting at the table the mask is off.  Walking around to buffet mask is on."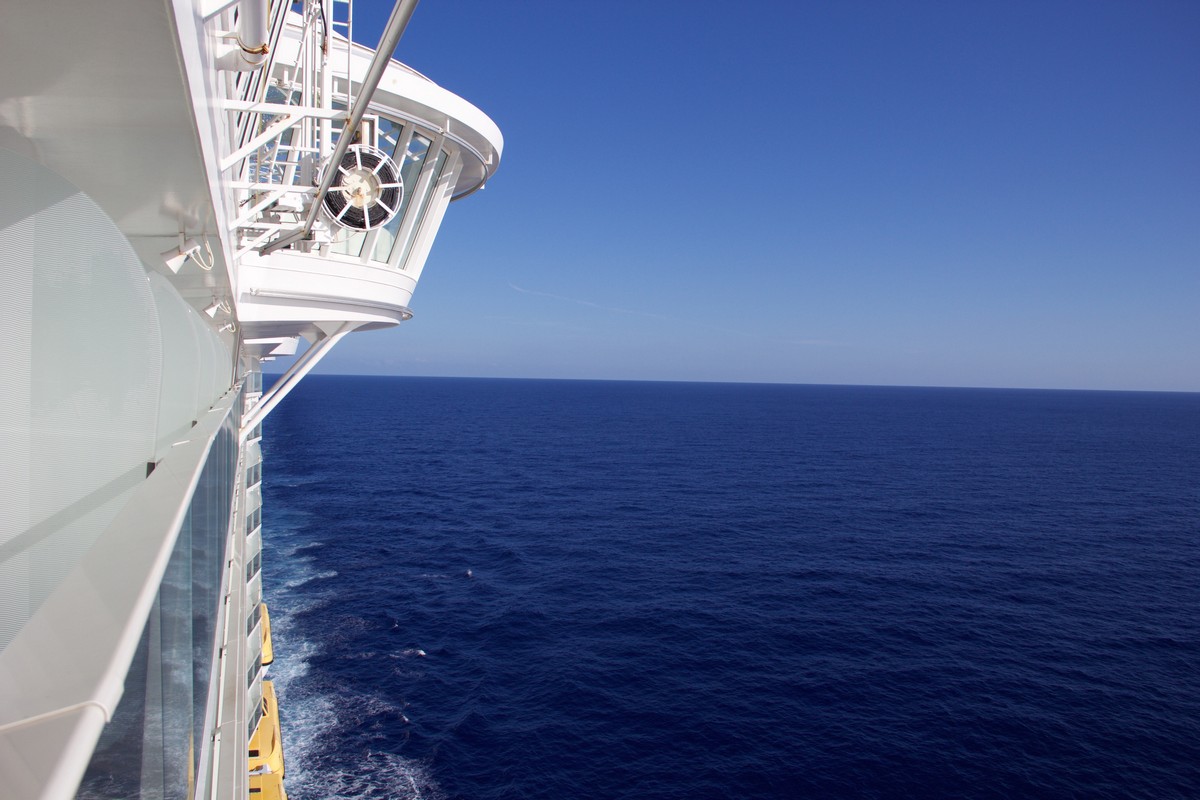 tonyfsu21 sailed on Oasis of the Seas last week, "masks indoors on ship. You can remove while dining and drinking at restaurants and bars. You DO NOT need to wear a mask outdoors on pool deck and other areas. Outdoor in ports (no mask) inside vehicle on way to an excursion you must be masked."
tonyfsu21 also talked about his experience in the casino, "I played the machines all night with a beer in hand and a lowered mask. In between beers walking around casino I had my mask on. Not really sure about the tables but I'm assuming the same. At the end of the day, there are no police and this is not like a prison it's vacation and the staff knows that."
ChessE4 voiced their support of the new change, "With the explosion of COVID cases in Florida, I can see why masks would be required on cruise ships and elsewhere.  Things will get better, but we need to take note of our current situation."