In:
The most asked question about Royal Caribbean, and cruising in general, is when will cruises resume sailing, and Royal Caribbean is still sorting that out as well.
With Royal Caribbean's announcement last week it was canceling all cruises through the end of July, the company updated its website to indicate it will return to service on August 1.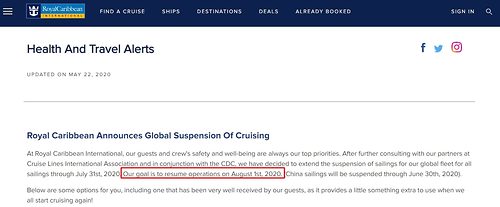 However, Royal Caribbean Cruises Ltd. Chairman and CEO Richard Fain spoke on CNBC last week and was frank with his answer about when his company will start sailing again.
"Well, I think we have said that we're not sure when we're coming back. We won't come back until we're absolutely sure that we've done everything we can to work to protect the safety of our guests and crew."
"We said when we we won't be back before the end of July, but we we haven't gone to the next step of saying we're absolutely confident that we're starting on August one."
"We will work with the authorities. We will work with all the experts that we have asked to help us on this, to make sure that we are doing everything we can to protect our guests and crew."
What to expect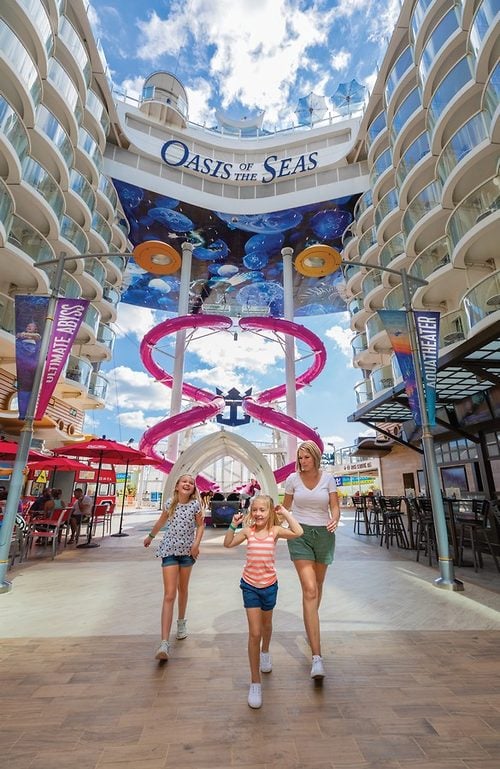 Without a doubt, you are likely wondering when cruising will start back up again and what date to believe.
For now, you should take Royal Caribbean's date of operations to resume on August 1 as the defacto answer, but prepare for more cancellations.
The answer of when cruises will resume may be better determined by looking out your window and seeing when life begins to return to some kind of normalcy. The sooner daily life starts back up, the less impediments the cruise lines will have to face in starting up again.